Penarium Available For Download Now On Xbox One! - $9.99 / € 8,99 / £7.19 / $13.45 AUD
Published: Wednesday, September 23, 2015Tagged: Gaming, ID@Xbox, Xbox One, Xbox Store,

Team 17 Digital and Self Made Miracle's 2D circus arena game, "Penarium", is now available for digital download on Xbox One.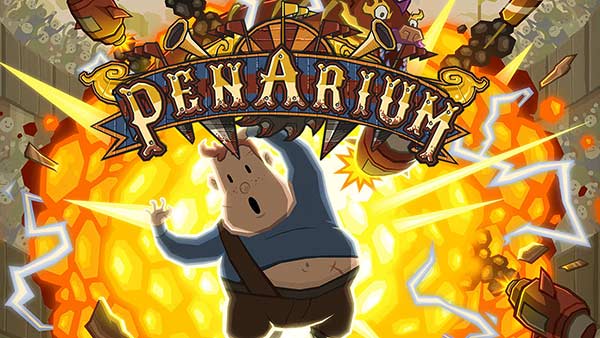 Penarium is set in a sinister circus arena, where contestants, much like Gladiators of old, are forced to entertain a sadistic crowd. In this frantic 2D arena arcade game, you take on the role of our quirky antihero, Willy. To survive, Willy is forced to run, jump and avoid an array of killer death-traps. Succeed and Willy will become the Champion of Penarium. Fail and he will die in a most horrendous way, much to the delight of the baying crowd.
Developed by Self Made Miracle, Penarium is available to download via the Xbox Games Store, priced at $9.99 / € 8,99 / £7.19 / $13.45 AUD. Purchase it now and save 10% – Limited Time Offer or Try it for free!
For more information on the game, check out all of our Xbox One coverage via the Xbox One Games database and don't forget to follow us on Twitter, Google+, YouTube and Facebook for all of the latest Xbox One news, upcoming Xbox One games, release dates, gameplay videos and trailers, Xbox One Screenshots, Xbox One Achievements and loads more.
Download: here
Size: 295.88 MB
Xbox One Games: Penarium
Price: $9.99 / € 8,99 / £7.19 / $13.45 AUD

Most Recent Trailers for Penarium