Ryse: Son of Rome Story Trailer Sets the Stage for an Epic Tale of Revenge
Published: Monday, October 21, 2013Tagged: Gaming, Xbox One,

Microsoft Studios and Crytek released two new trailers that share new plot details about "Ryse: Son of Rome," the action-packed Xbox One exclusive video game launching with the console on Nov. 22.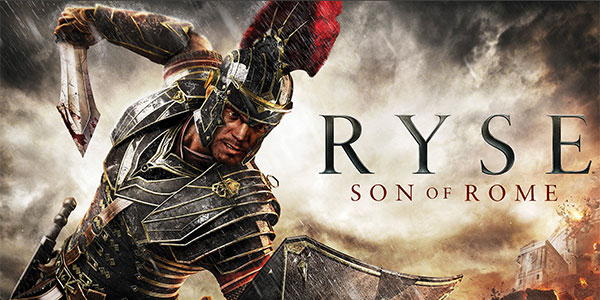 "Ryse: Son of Rome" follows Marius Titus, a fearless Roman soldier who embarks on a quest for vengeance against the barbarian bandits who murdered his family, which will take him from the distant shores of Britannia to the heart of Rome.

The New CryENGINE delivers stunning visuals at a scale never before seen on a console. New cloth and hair physics are combined with staggeringly smooth animation to ensure every move you make feels more authentic. Reflections on weapons and armor react to tiny dents and changing light conditions, while the refraction of light through water adds to the sense of realism.

Explore the Legend of Damocles in a New "Ryse: Son of Rome" Cinematic

The cinematic tells the story of Damocles, a Roman centurion who was betrayed by corrupt Roman generals and left to die on the battlefield, and then returns from the Underworld to exact his revenge.

In "Ryse: Son of Rome," Marius learns of Damocles' story when his father gifts him a dagger bearing the centurion's emblem, shortly before he and the rest of Marius' family are slain by a group of barbarians who invade their villa. Marius sets out to avenge his family, carrying with him the Damocles dagger. The legend of Domacles will guide Marius on his journey of vengeance.
Additional details about the story and characters of "Ryse: Son of Rome" are available here.

For further information on Ryse: Son of Rome, including all of the latest screenshots, game trailers, news and info, please browse through all of XONE-HQ's previous coverage via the Xbox One Games database.

See more or pre-order now at xbox.com/ryse

Xbox One Games: Ryse: Son of Rome
News-Source: Xbox Wired
Most Recent Trailers for Ryse: Son of Rome
Latest Ryse: Son of Rome News & Rumors
Xbox Live Gold members will receive another four new free Xbox games – two on Xbox One and two on Xbox 360 – as part of the Games with...

Ryse: Legendary Edition, a new bundle that includes all Season Pass contents, three bonus maps optimized for maximum challenge in Solo mode and a new Legionary Skin, is now...

Microsoft Studios and Crytek announced an entire season of upcoming multiplayer content for "Ryse: Son of Rome," giving players new battlefields, armor, events and...
Rate This Article
Average Score: 4.57





Votes: 7