Strategy Action Hybrid 'Inifinium Strike' Confirmed For Xbox One In 2016!
Published: Tuesday, January 05, 2016Tagged: Gaming, ID@Xbox, Xbox One

Infinium Strike, a kickstarter-funded strategy action hybrid from former members of Ubisoft now forming Codex Worlds, will launch on Xbox One in Q2 2016 in addition to the previously announced PC, Mac and Linux releases.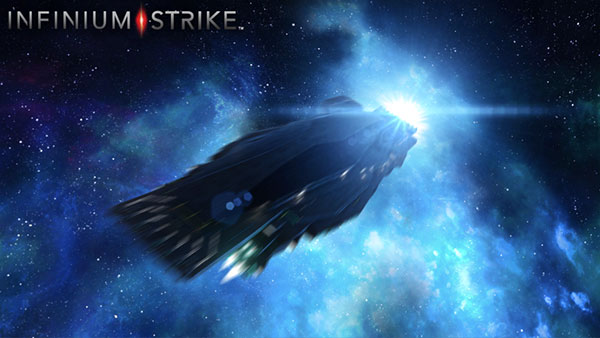 Set hundreds of years in the future, Infinium Strike takes place in the middle of an intergalactic war between humanity and the Wrog, a race of sentient alien ships that will stop at nothing until mankind is exterminated. For decades the Wrog have won battle after battle, and all hope appeared lost until the discovery of a powerful resource known as Infinium.
Built with the rare living-metal,almost entirely of Infinium, the battlecarrier Freedom Strike is mankind's last chance to defeat the Wrog. As chief weapons officer of Freedom Strike, the player is given a wide selection of weapons systems, fleet ships and cutting edge technology designed to take down surrounding enemy forces.
Infinium Strike will include a Campaign Mode in which players rise through the ranks from a young soldier to Admiral in their battle against the Wrog; and an Endless 'Deep Space' Arcade Mode where players will fight off a relentless stream of Wrog invaders for as long as possible.
"After pouring our hearts into Infinum Strike for three years, tons of gamersthousands joined our open beta and loved what they saw," said Dexter Chow, creative director, Codex Worlds. "With such overwhelmingly positive feedback, we want to put Infinium Strike in the hands of as many gamers as possible, so we're excited to announce its upcoming release on Xbox One."
Looking for more upcoming Xbox One games, release dates, dlc details, screenshots, game trailers, achievements, games with gold announcements, forums, ID@Xbox Games, Xbox One native resolutions and loads more, subscribe to XONEHQ on Twitter, YouTube, Google+, Facebook and Pinterest.
XONEHQ Games: Infinium Strike
Most Recent Trailers for Infinium Strike
Rate This Article
Average Score: 4.5





Votes: 2