Super Rare White Xbox One Auction, Bidding Starts Nov 18
Published: Wednesday, November 13, 2013Tagged: Gaming, Xbox Hardware, Xbox Live, Xbox One
A super rare white Xbox One that is normally only given to Microsoft IEB employees and isn't available for sale anywhere else will soon be auctioned off to support the Wounded Warrior Project. Bidding stars November 18th.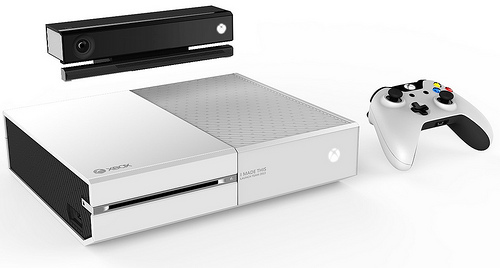 In honor of Veteran's Day here in the US I was able to snag one of the super limited edition white Xbox One Consoles and will be auctioning it off to support the Wounded Warrior Project.

The winning bid will not only receive the extremely limited edition white Xbox One (console, Kinect and controller) but will also receive one year of Xbox Live, and a copy of each of our first party launch titles including Forza Motorsport 5, Ryse: Son of Rome, Dead Rising 3, Killer Instinct and Crimson Dragon.
Bidding will be open until November 18th with all proceeds will go to the Wounded Warrior Project.
The mission of Wounded Warrior Project is to honor and empower wounded warriors by raising awareness, helping injured service members aid and assist each other and providing programs and services to meet the needs of injured service members. **Please note eBay sellers who list items for sale are not directly associated with WWP; they have chosen to donate a percentage of their sales to this organization. These funds directly support WWP's mission. For more information, visit www.woundedwarriorproject.org.

Full details on the official auction page on Ebay
News-Source: Major Nelson
Williams Resolve announce a new partnership today with the Imperial Esports League (@ImperialLeague_) for its tenth season. Resolve want to recognise the value of grassroots...

HyperX (@HyperX), the gaming peripherals team at HP Inc. and brand leader in gaming and esports, today announced the release of the HyperX Streamer Starter Pack. The...

Apart from serving as the modern equivalent of a high-score table, achievements in video games are used by developers to extend the lifetime of a product. A standard AAA...
Average Score: 4




Votes: 1