PPSSPP PSP Emulator
can now be installed on
Xbox One
via DEV MODE.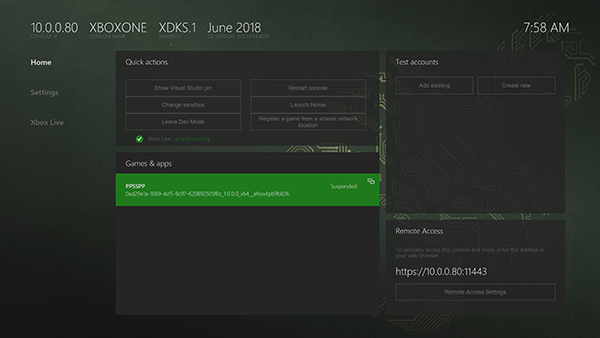 What is PPSSPP?
PPSSPP
(an acronym for "PlayStation Portable Simulator Suitable for Playing Portably") is a free and open-source PSP emulator for Windows, macOS, Linux, iOS, Android, BlackBerry 10, Symbian and
Xbox One
(DEV MODE ONLY).
PPSSPP on Xbox One
can run your PSP games on your PC in full HD resolution, and play them on Android too. It can even upscale textures that would otherwise be too blurry as they were made for the small screen of the original PSP.
How To Install PPSSPP(PSP Emulator) On Xbox One
Please note that your
Xbox One
console must already be in developer mode before continuing with this guide. You can learn more about switching your Xbox One into developer mode
here
and
here
.
1. Download the PPSSPP emulator for Xbox One
here
.
2. Extract the download file to a location on your desktop using
WINRAR
or any other rar compression utilities like
7ZIP
.
3. Start your
Xbox One
in
developer mode
.
4. Select the option that says "Enable Xbox Device Portal".
5. Now select the option that says "Require authentication to access Xbox Device Portal".
6. Navigate to the developer home and copy the IP and PORT of your console in the bottom right hand corner. Then enter it into a web browser in the following format.
https://IP:PORT - As you can see in the screenshot above, My Xbox One IP address is https://10.0.0.80:11443
7. Once the web page (https://IP:PORT) has loaded you should see something very similar to the following screenshot.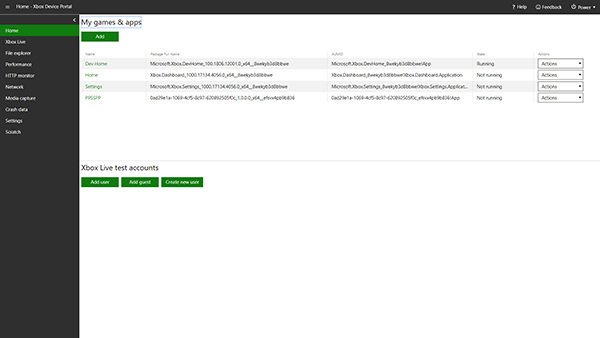 8. On this screen you will need to scroll down until you see a section to upload and install an application (see attached image). In this next section you need to click the button and choose the ilc.appx file that you extracted onto your desktop back in step 2.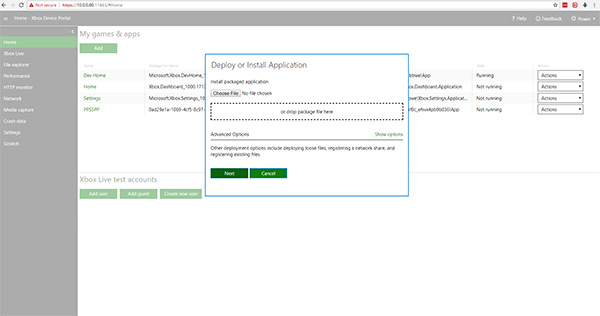 9. Click Next and complete the installation procedure.
10.That's it - PPSSPP is now installed on your Xbox One. You can now connect an external hard drive or flashdrive to play your backups PSP games and more.
Here's a video running Commodore 64 VICEPSP via PPSSPP on Xbox One: