Techland
Headquarters:

Ostrow Wielkopolski, Poland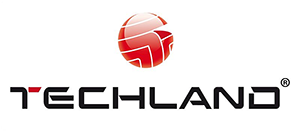 Techland
Techland is a Polish video game developer, best known for developing Call of Juarez and its prequel Call of Juarez: Bound in Blood. Techland also produced Dead Island, a first-person survival horror zombie brawler.

Some of Techland's most popular games are:
Follow @TechlandGames on Twitter, subscribe to the Techland YouTube channel, and join the discussion in the official Techland Discord server.
Games developed by Techland
Continue the story of the Outbreak and see another Paradise gone to Hell - fully remastered. Paradise gone to Hell! Welcome to the Zombie Apocalypse experience of a lifetime – and now more beautiful than ever. Caught in the midst of an epic zombi..

Platform: Xbox One

May 31, 2016

The game that re-defined the Zombie genre - fully remastered. Paradise meets Hell! Welcome to the Zombie Apocalypse experience of a lifetime – and now more beautiful than ever. Caught in the midst of an epic zombie outbreak on the tropical islan..

Platform: Xbox One

May 31, 2016

'Dying Light' is a new first-person survival action game, set in a vast open world overrun with zombies. Developed by Techland, Dying Light will be available for Xbox 360, Xbox One, PlayStation 3, PlayStation 4, and PC. Roam a city devastated by a..

Platform: Xbox One

January 27, 2015

Dying Light 2 is an upcoming survival horror action role-playing game. In Dying Light 2, the fate of a decaying City is in your hands. Every choice matters. Discover the bold sequel to a best-selling open-world phenomenon. Welcome to The City, a ..

Platform: Xbox One

February 4, 2022

Deluxe and Ultimate Edition owners of Dying Light 2 Stay Human automatically receive Bloody Ties DLC. Separate purchase is not required. Bloody Ties is the first official story DLC for Dying Light 2 Stay Human - a thrilling first-person action sur..

Platform: Xbox One

November 10, 2022

It's time for you to go on the offensive! Enter the Stadium, the most famous landmark in Harran, and delve straight into the carnage. Go alone or join forces with other survivors to test your combat know-how against relentless hordes of the Infecte..

Platform: Xbox One

May 26, 2015

Dying Light: The Following – Enhanced Edition takes parkour-fueled zombie survival to a whole new level. Enjoy the definitive Dying Light experience with the brand-new Legend system, improved visuals, major gameplay enhancements, and more. This ..

Platform: Xbox One

February 09, 2016

Hellraid is a dark fantasy action game with a unique mix of melee and magic combat, playable in single-player and 2-4 player co-op. ..

Platform: Xbox One

TBA
Browse All Xbox One & Xbox Series X|S Video Games