Popular Horse Racing Video Games
Published: Thursday, August 23, 2018Tagged: Gaming, ID@Xbox,

Horse racing is loved by millions of people around the world. There are those who are involved with it such as jockeys, owners, trainers, while others enjoy the entertainment it provides as a spectator. Plus, we are familiar with the betting aspect of the sport, which is the foundation for several established bookmakers, Unibet being a great example of one of the many sports betting sites where horse racing markets are taken very serious, with meetings being covered on a global scale. However, many people may wish that they could take part in the sport in some way, shape or form and video games have made this possible. So, let's look at some of the best horse racing games available to play right now.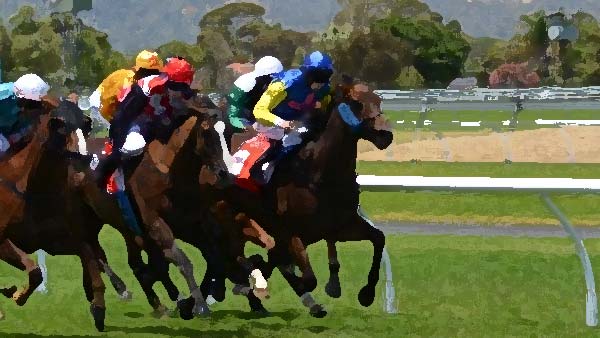 Horse Racing 2016 is a game that takes you as close to the action as possible. There's real longevity with this simulator and it can have players hooked for a good few hours at a time. Players are able to choose from 6 horses to race with, with 6 jockeys to pick from. Each horse has its own unique attributes, and this will come in handy over the 10 seasons that can be enjoyed. The controls of the game are easy to master and with a great multiplayer option, it's ideal to play with friends too.
Horse Racing (Windows PC)
Horse Racing by Simulation Farm Games, is the complete package when it comes to a horse racing game. Those playing the game can experience all areas from racing, training and breeding, all in glorious 3D. Players will be able to compete in the local derby or compete for cups. There's also the opportunity to work your way towards the Ultimate Championship, which is one of the game's best features. If you love horse racing, but want to experience everything it has to offer, this is the title for you.
Horse Racing League Pro 2016 – Riding Simulator (Windows PC)
Horse Racing League Pro 2016 is potentially the best horse racing simulator out on the market right now, with developers AppStream Studios aiming to take players on the most epic of horse racing experiences possible. The game is both exciting and challenging in equal measures, meaning that people will thoroughly enjoy trying to master it. Players can aim to be the most complete jockey around as they compete in some huge races, which are sure to be thrilling right until the finish. The controls are simple and easy to get to grips with, while players can also earn upgrades for their horses too, for speed, stamina and life.
Horse Racing Simulator 3D – Derby Jockey Riding (Windows PC)
Horse Racing Simulator 3D is another title by AppStream Studios which is sure to delight horse racing fans. It focuses heavily on horse derby racing, allowing players to take on the role of a jockey as they travel around the world to take part in different races. With multiple horses to choose from and a superb jockey career mode, there are hours of fun to be had. The 3D environment and graphics also make the game a lot more attractive than other titles on the market and make it more enjoyable too.
Horse Racing 2016 Achievements
Rate This Article
Average Score: 4.16




Votes: 6