Ubisoft announces new Assassin's creed game for 2014
Published: Friday, March 21, 2014Tagged: Gaming, Xbox One,

Ubisoft is back again with another Assassin's creed game. Today Ubisoft announced that the new game Assassin's Creed: Unity will be released in 2014. Last year Ubisoft released Assassin's Creed: Black Flag that was set under the 18th century Carribean during the Golden age of Piracy and now the the AC series is sailing away to the french revolution that occurred during the late 18th century.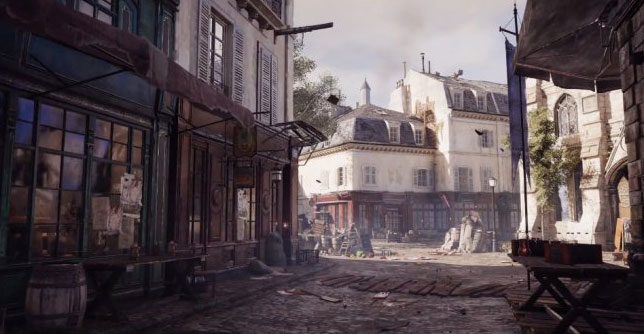 This is what Ubisoft had to say about the recent announcement they made:
"We have been working on the new Assassin's Creed for more than three years and although we weren't quite ready to show you our full vision for a next-gen only Assassin's Creed, it seems Abstergo are trying to force our hand! So here's a true first look at in-game footage from Assassin's Creed Unity. Stay tuned - we'll have many more exciting details for you in the months ahead"
Apparently Ubisoft has been working with Unity over the past three years. Will this be the greatest AC game ever made? Will it be the break all the record sales for next gen games? It's a bit exciting to see what Ubisoft has been working on for so long.
Here's the sneak peek trailer if you would like to see a short bit of what is set to be released later this year.
Even though it is not official, Unity will probably have a release date somewhere this fall/winter. Unity is set to be released on next gen consoles: Xbox One, PS4 and PC.
For more news of Assassin's Creed Unity, stay tuned at XboxOne-HQ.com and don't forget to follow us on Twitter, YouTube, Google+ and Facebook.
Assassin's Creed Unity Achievements
Most Recent Trailers for Assassin's Creed Unity
Latest Assassin's Creed Unity News & Rumors
Assassin's Creed Unity Dead Kings, a free expansion pack for Assassin's Creed Unity, is now available to download via Xbox Live on Xbox One.Following the events of...

"Assassin's Creed Unity", Ubisoft's historical action-adventure video game set in the city of Paris, is now available via digital download from the Xbox Games Store for...

Ubisoft has just announced that "Assassin's Creed Unity" has been delayed for a couple of weeks to ensure that the quality of the game meets fans' - and the team's -...
Rate This Article
Average Score: 4.4




Votes: 5