October 2018 Xbox Update adds Dolby Vision, New Avatars, Alexa Support and More
Published: Friday, October 12, 2018Tagged: Gaming, System Update, Xbox Live, Xbox One, Xbox One X

The October 2018 Xbox Update begins rolling out today including new Xbox Avatars, Xbox Skill for Cortana and Alexa, Dolby Vision video streaming and new Narrator languages.
The October Xbox One dashboard update is rolling out worldwide for all Xbox One, Xbox One S, and Xbox One X consoles. Here's a brief rundown of what's new:
New Xbox Avatars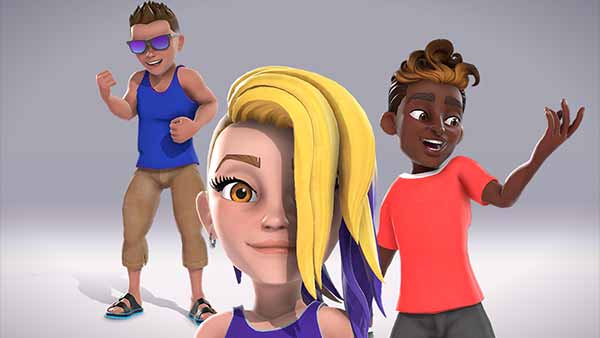 The new Xbox Avatars are expressive, creative and, most importantly, bring to life the community of fans they represent. The Avatar Editor features a wide range of body types, and the entire Avatar closet supports all of them, enabling you to uniquely tailor your Avatar however you see fit.
Avatars will appear across your Xbox One. You will see your own Avatar on your profile, as well as the profile pages of anyone who has chosen to represent themselves as an Avatars. You'll also find Avatars on activity feed posts, Friend blocks on the Home screen, Gamerscore leaderboards, club headers, profile comparisons, and more. In addition to all the items that are available at launch, we also have a new Avatar Store where you can obtain even more new Avatar items, including licensed designs from Halo, Gears of War, and more. With new content every month, the Avatar Store is a diverse marketplace of clothing, outfits, props, and accessories to make your Avatar even more unique.
Once you've created your new Avatar, you can use the Photobooth feature to capture a great photo of your Avatar to use as your Gamerpic. In addition to the mood that you set for your Avatar, you can also use the Photobooth to pose your Avatar using a multitude of different emotes, each of which can be paused and advanced frame-by-frame with more control than ever before. Rotate and zoom controls help you capture the exact pose that you're looking for, and a wide variety of background colors enable you to set the scene.
If you prefer your Xbox Original Avatar, that's okay too! The new Xbox Avatar Editor also enables you to compare and choose which version of the Xbox Avatar best represents how you want to be seen on Xbox Live. If you choose to represent yourself as an Xbox Original Avatar, all the content from your Xbox Original avatar's closet continues to be available via the Xbox Original Avatars app on Xbox One and Windows 10.
Xbox Skill for Cortana and Alexa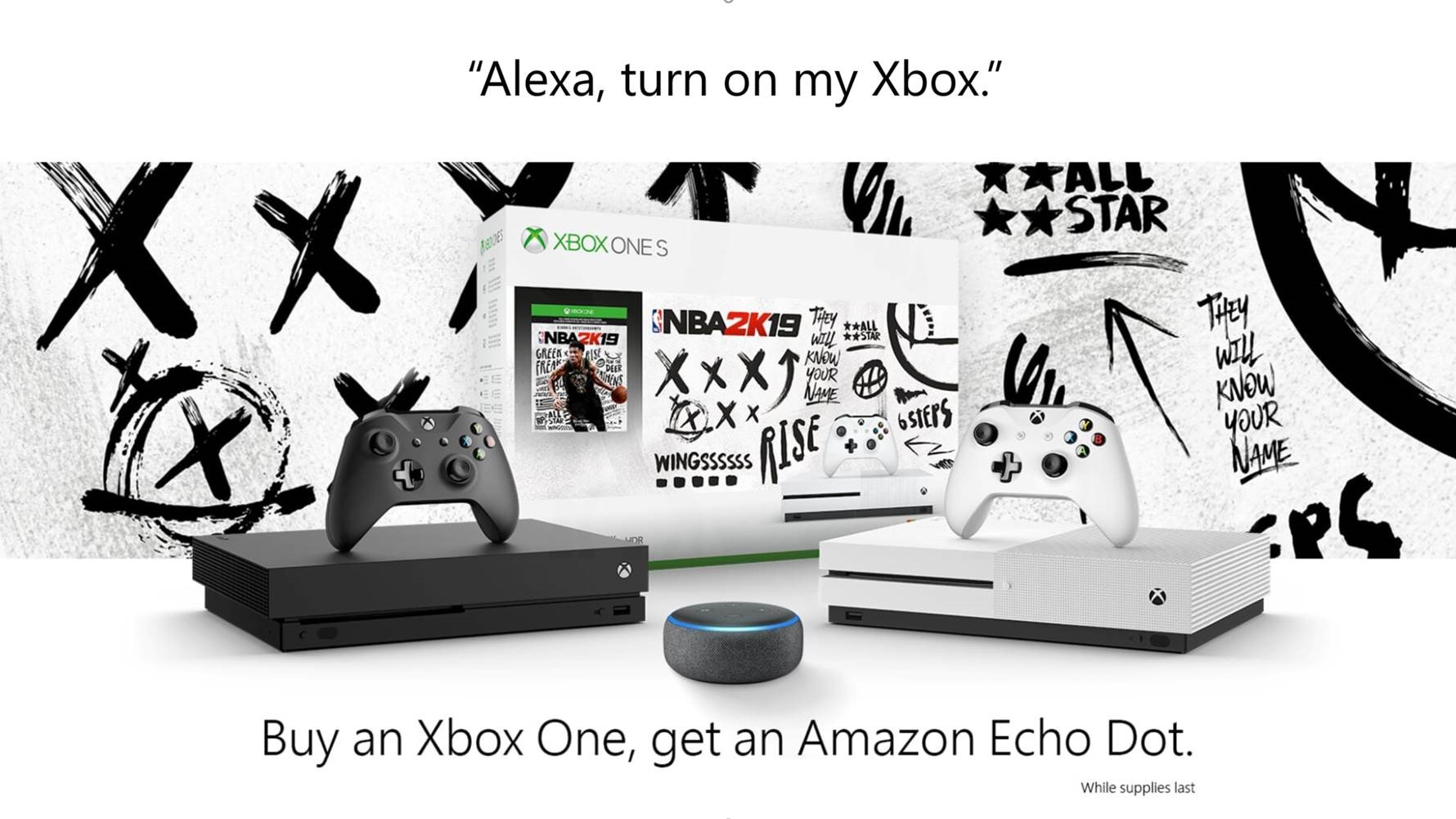 The Xbox Skill for Cortana and Alexa is available today in the U.S. This feature enables people to use their voice to navigate and interact with Xbox through Cortana and Alexa-enabled devices – expanding voice navigation beyond previous Kinect and headset capabilities. With the Xbox Skill, people can use voice commands to power on/off their console, adjust volume, launch games and apps, start and stop broadcasts on Mixer, capture screenshots, and more. For example, if you have the Xbox skill enabled on your Echo just say "Alexa, launch Forza Horizon 4" and this command will automatically turn on your console, sign you in, and launch Forza Horizon 4. Look for the Xbox Skill in the Alexa Skill Store or the Cortana Skill Store to get started. To set up Alexa, just say, "Alexa, open Xbox" and to set up Cortana, just say, "Hey Cortana, open Xbox", or search for "Xbox" in the assistant skill store.
Additionally, starting tomorrow in the U.S., anyone who buys a qualified Xbox One S or Xbox One X bundle at Amazon.com will also get a new Amazon Echo Dot, but don't wait too long because this offer is only available while supplies last.
Dolby Vision video streaming on Xbox One
Xbox is committed to bringing rich entertainment options to our fans. Today we are excited to launch our latest entertainment option, Dolby Vision™ HDR video streaming support across Xbox One S and Xbox One X!
What is Dolby Vision
Dolby Vision transforms your TV experience with ultravivid picture quality — incredible brightness, contrast, and color that bring entertainment to life before your eyes. When compared to a standard picture, Dolby Vision can deliver colors never seen before on a screen, incredible contrast, highlights that are up to 40 times brighter, and blacks that are 10 times darker. The result is a refined, lifelike image that will make you forget you are looking at a screen. If you would like to learn more about what Dolby Vision is capable of, check out the video below.
To experience Dolby Vision on Xbox One S or Xbox One X
To start enjoying this feature today, you need a TV that supports the latest version of Dolby Vision and a Premium Netflix subscription. There are over 400 hours of content available in Dolby Vision on Netflix including Altered Carbon, Stranger Things, Marvel's The Punisher, Lost In Space, and many more (just look for the Dolby Vision™ logo).
New languages for Narrator
Xbox is committed to being more accessible and inclusive. Today we are adding five additional languages to Narrator on Xbox One, including Spanish, Portuguese, Polish, Swedish, and Dutch. We're also adding an Australian version of English language for Narrator, so Australian users will no longer have to select U.S. or U.K. English to use Narrator.
Source: Xbox.Com
Forza Horizon 4 Achievements
Most Recent Trailers for Forza Horizon 4
Latest Forza Horizon 4 News & Rumors
From epic exclusive games, gaming PCs, and accessories, Xbox's #Deals Unlocked brings the biggest entertainment franchises to your home starting June 11 through June 17....

Need a sim upgrade? Whether you're a racer or flight simmer you'll love our review of Next Level Racing's GTTRACK Flight Simulator Cockpit – one of the best cockpits that...

Xbox Black Friday Game Deals. Save up to 50% on Xbox Games! Find all the best Black Friday deals on Xbox One & Xbox Series X|S games, Xbox controllers, Xbox Game Pass...
Rate This Article
Average Score: 4.75





Votes: 8