The top 10 Xbox One Exclusive games for you to play in 2019
Published: Wednesday, August 28, 2019Tagged: Gaming, ID@Xbox, Xbox One, Xbox One X, Xbox Store

Take a peek at some of the best Xbox One exclusives games that are only available to play on XBOX. Check out the 10 best Xbox One exclusives for you to try out right now and find the latest Xbox news, upcoming games, release dates, Xbox achievements, screenshots, and info.
With more Xbox One exclusive games on the way in 2020, let's take a look at the top 10 Xbox One Exclusive games for you to play in 2019!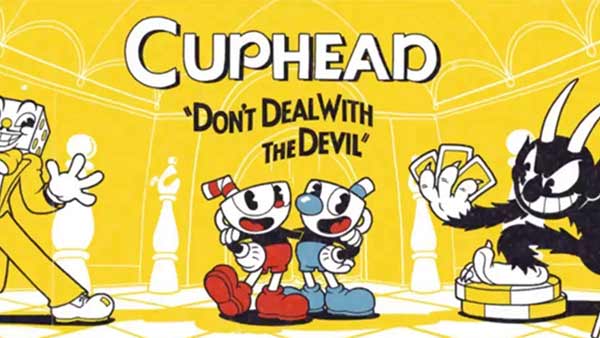 Cuphead is a run and gun platformer animated in the style of 1930s cartoons and heavily focused on boss battles. Inspired by cartoons of the 1930s, the visuals and audio are painstakingly created with the same techniques of the era, i.e. traditional hand drawn cel animation, watercolor backgrounds, and original jazz recordings. Play as Cuphead or Mugman (in single player or local co-op) as you traverse strange worlds, acquire new weapons, learn powerful super moves, and discover hidden secrets while you try to pay your debt back to the devil!
Release: 2017
Developer: StudioMDHR
Genre: Action / Platformer
Xbox One X Enhanced: Yes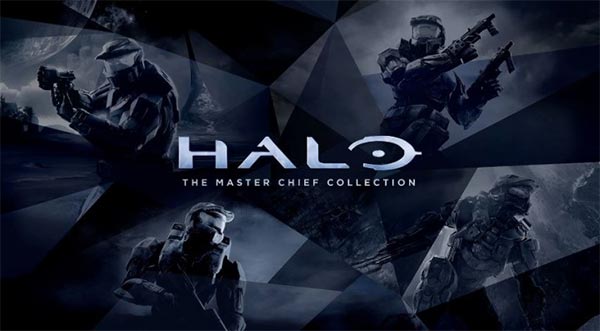 For the first time ever, The Master Chief's entire story is on one console. Featuring a re-mastered Halo 2: Anniversary, along with Halo: Combat Evolved Anniversary, Halo 3, and Halo 4, new digital series, Halo: Nightfall, and access to the Halo 5: Guardians Beta, this is the definitive Halo experience. Featuring a fully re-mastered campaign with "Classic Mode" allowing you to instantly switch between the re-mastered game and the original game from 2004. Uncover new Halo 5: Guardians story elements with extended cut scenes, hidden terminal videos, and utilize all new skulls to experience the campaign in a whole new way. Including all 25 original multiplayer maps just as fans remember them, plus 6 completely re-imagined maps.
Release: 2014
Developer: 343 Industries
Genre: Compilations
Xbox One X Enhanced: Yes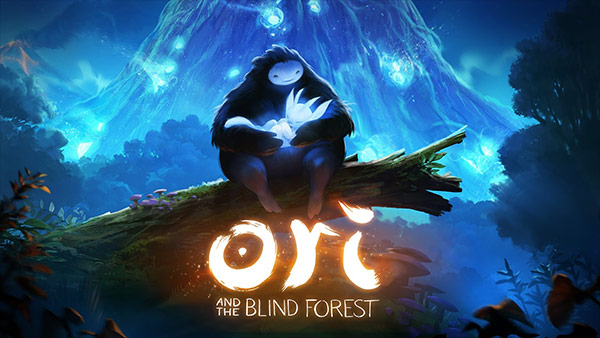 Ori and the Blind Forest is an action-adventure platformer that combines deep exploratory gameplay with emotional storytelling. Join Ori, the last spirit guardian, as he discovers the mysteries of a dying forest while escaping the evil clutches of Kuro, the dark owl. Play through a beautifully created environment while combating Kuro and completing in-game puzzles to help Ori save the blind forest.
Release: 2015
Developer: Moon Studios
Genre: Platform
Xbox One X Enhanced: No
Go it alone or team up with others to explore beautiful and historic Britain in a shared open world. Collect, modify and drive over 450 cars. Race, stunt, create and explore – choose your own path to become a Horizon Superstar. The Forza Horizon 4 Standard Edition digital bundle includes the full game of Forza Horizon 4 and the Formula Drift Car Pack.

Release: 2018
Developer: Playground Games
Genre: Racing
Xbox One X Enhanced: Yes
Halo 5: Guardians delivers epic multiplayer experiences that span multiple modes, full-featured level building tools, and the most dramatic Halo story to date. With multiple massive FREE content releases since launch, Halo 5: Guardians offers more content, more multiplayer mayhem, and more variety than any Halo ever released! Experience the most dramatic Halo story to date in a 4-player cooperative epic that spans three worlds. Challenge friends and rivals in new multiplayer modes: Warzone, massive 24-player battles, and Arena, pure 4-vs-4 competitive combat.
Release: 2015
Developer: 343 Industries
Genre: First Person Shooter / Sci-Fi
Xbox One X Enhanced: Yes
Super Lucky's Tale is a playground platformer for all ages. Join Lucky, the ever-optimistic, energetic, and lovable hero on his quest to find his inner strength and help his beloved sister rescue the Book of Ages from Jinx. Jinx, the scheming and mysterious villain, is trying to reshape the world...but for what reason? Super Lucky's Tale is a 4K UHD, Xbox One X Enhanced, Xbox Play Anywhere title.
Release: 2017
Developer: Playful Corp
Genre: Action / Adventure
Xbox One X Enhanced: Yes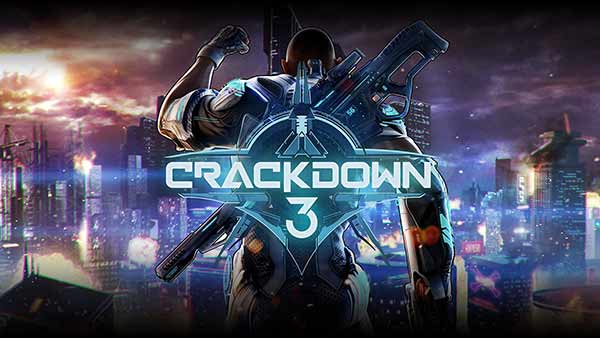 Step up your BOOM! Suit up and throw down as a superpowered agent on a mission to take back the city. Terry Crews as Commander Jaxon wants you to join in on the open world mayhem. The groundbreaking, hyper-powered world of Crackdown is back in stunning fashion with an all-new Crackdown experience for Xbox One. Developed by original creator Dave Jones, Crackdown on Xbox One will deliver unrivaled verticality, cooperative mayhem, and destruction. Whether you're playing the Campaign with friends or enjoying an entirely new competitive Crackdown experience powered by Xbox Live, you'll never look at an open-world game the same way again.
Release: 2019
Developer: Microsoft Studios
Genre: Action
Xbox One X Enhanced: Yes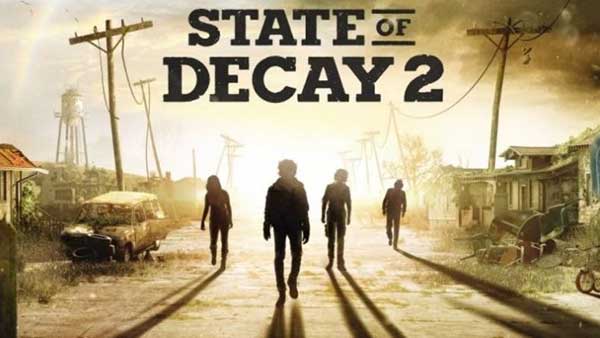 In State of Decay 2, it's up to you to gather survivors, build a community, and redefine what it means to survive. 18 months after the zombie apocalypse, the military abandons a refugee camp in small-town America. Those left behind must band together to survive the fall of civilization and the rise of the undead. State of Decay 2 is a 4K UHD, HDR, Xbox One X Enhanced, Xbox Play Anywhere title.

Release: 2018
Developer: Undead Labs
Genre: Action / Adventure
Xbox One X Enhanced: Yes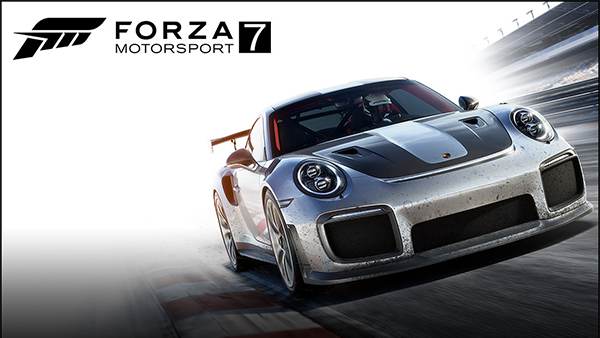 Experience the danger and beauty of competitive racing at the limit in Forza Motorsport 7. Enjoy gorgeous graphics at 60fps and true 4K resolution in HDR. Collect over 700 Forzavista cars, including the largest assortment of Ferraris, Porsches, and Lamborghinis ever. Master over 30 famous environments with race conditions that change every time you race.

Release: 2017
Developer: Turn 10 Studios
Genre: Racing
Xbox One X Enhanced: Yes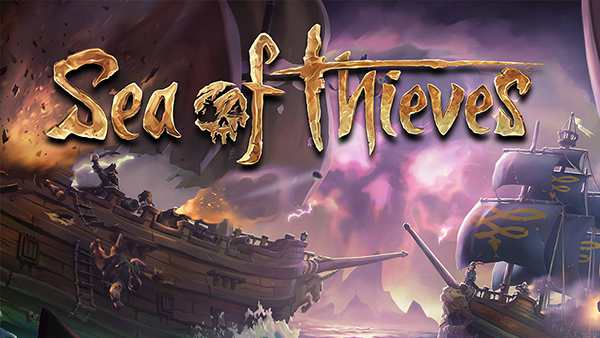 Sea of Thieves is a shared world adventure game in which players form crews, set sail and seek legendary treasures. Pirates will be armed with all the trimmings from your favourite pirate adventures: rusted compasses, sturdy shovels, deadly blunderbusses and no shortage of weather-beaten maps. RARE's pirate-themed multiplayer game "Sea of Thieves" is available exclusively on Xbox One and Windows 10 PC!
Release: 2017
Developer: Rare
Genre: Action / Adventure
Xbox One X Enhanced: Yes
For more details Upcoming Xbox One Games, Xbox release dates and the latest Xbox news, rumors and updates, follow @XONEHQ on Twitter, Google+, Facebook and YouTube, download the free XBOX app for Android and until next time, game on!
Sea of Thieves Achievements
Most Recent Trailers for Sea of Thieves
Latest Sea of Thieves News & Rumors
Microsoft announced during today's Gamescom 2021 Xbox stream that Cloud Gaming is coming to Xbox Series X|S and Xbox One this holiday, enabling Xbox Game Pass Ultimate...

Microsoft's xCloud game streaming is now available for all Xbox Game Pass Ultimate members with Windows 10 PCs and Apple phones and tablets, via browser, across 22 countries....

Season Three, the latest Sea of Thieves (@SeaOfThieves) content update, is now available for free with Xbox Game Pass and across Xbox Series X|S, Xbox One, Windows 10 and...
Rate This Article
Average Score: 4.45




Votes: 20