Discovering The Reality Of Virtual Sports
Published: Wednesday, September 09, 2020Tagged: eSports, Gaming,

When the COVID-19 pandemic swept across the planet, one of the victims it quickly claimed was the world of sports. Leagues around the world ceased to operate. The NBA, NHL and MLB shut down. The PGA Tour left the links and both the ATP and WTA Tennis Tours stopped making a racket.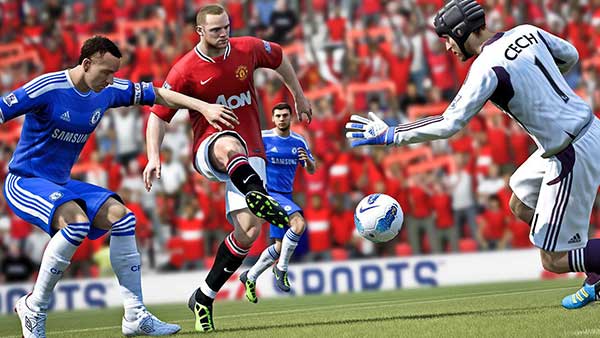 Formula 1, IndyCar and NASCAR parked their races. All of the world's top soccer outfits - the English Premier League, Italy's Serie A, Spain's La Liga and the German Bundesliga - were no longer kicking up a fuss, or a ball for that matter.
Suddenly, everyone was living in a world that was virtually out of sports. And that's when virtual sports rode to the rescue of a sports-starved society.
As anyone who's ever played a sports video game such as FIFA, Madden or MLB The Show already understands, the virtual reality of these entities is astonishing. It looks like a real game. The players perform like the real versions of themselves.
To some, it was readily apparent that these games could offer much more than merely a realistic level of entertainment. There was money to be made from these virtual reality competitions.
A Virtual Certainty
Long ago, online sports betting sites recognized that there was value in offering virtual sports as a wagering alternative on their drop down menu of offerings. Sports such as soccer, greyhound, horse and auto racing, darts, boxing, cricket, rugby, basketball and football are commonly offered for wagering purposes at online sports betting houses.
Anyone who's ever taken out a video sports game at home and sat back and watched while the computer played both sides against each other to an outcome already has a fairly solid grasp of how virtual sports work at a betting site.
Once a wager is placed on a virtual sporting event, the contest can begin. Other than the person who has put the bet down on the match, there's no human element involved in the equation with a virtual sport. Whether it's a football game, a NASCAR race, an NBA game or an international soccer match, the action taking place in front of the bettor is a 100 percent computer-generated simulation.
Sportsbooks are always seeking an edge to convince bettors that their site is the one for them. Often, they entice new customers through promotions like in the Sportsbook Bonus website, a sum of money offered to players who open new accounts.
But the thing that bettors crave the most is action. And in the world of sports, there are times during every day when there's no ongoing action. That's where virtual sports are filling a void.
The beauty of virtual sports is that the opportunity to bet on it is always there. Simply pick out a game from the betting site's menu, put down a wager and the game will begin.
Most of the games or races last no more than 15-20 minutes maximum. One factor that's vital to keep in mind where virtual sports are concerned is that the sportsbooks hosting these virtual sporting events for wagering purposes have no say in the outcome.
All virtual sports programs are created by the companies who provide the software to the betting sites. It's entirely programmed based on a random number generator (RNG) that ultimately decides the outcome. With its randomness, regulators consider virtual sports to be in the same category of the gaming industry as a slot machine inside an online casino.
Mixing Virtual With Reality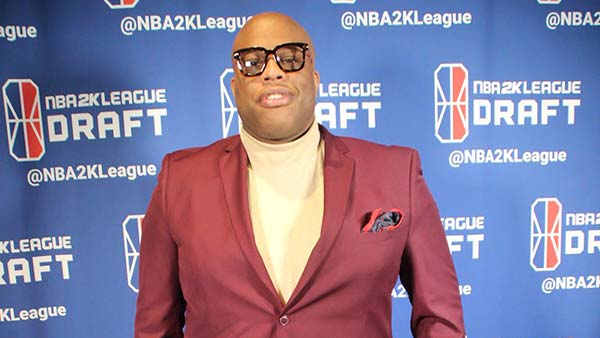 "File:Scoop B.jpg" by Jean luc harrington is licensed under CC BY-SA 4.0
Virtual sports have held a presence in online casinos for close to a decade. Their popularity surged during the pandemic. Several sports opted to contest virtual sporting events with the actual competitors from their sports operating the controls of their virtual selves.
This only served to ramp up the awareness of virtual sports among the masses.
For the past three seasons, the NBA has operated the NBA 2K League, where teams of video game players are selected to represent actual NBA cities. It's the first professional virtual sports league in North America to be operated by an actual pro sports loop.
With the launch of their first publishing project, BPM: Bullets Per Minute on Xbox One and PS4 just around the corner, Playtonic Friends decided the time was right to lift...

PLAYISM (@playismEN), one of Japan's oldest indie game publisher, renowned for some of the most anticipated upcoming titles and popular recent releases including Bright...

Browsers have grown in popularity and turnover over the last decade to become its own branch of the gaming business, comparable to their other relatives in terms of...