Elite: Dangerous
Developer:

Frontier Developments

Publisher:

Frontier Developments
Elite: Dangerous
Developer
:
Frontier Developments
Publisher
:
Frontier Developments
Xbox Store: here
Official Site: here
Price: $29.99
The definitive massively multiplayer space epic, Elite: Dangerous, is out now for Xbox One! Trade, hunt, explore, smuggle, mine, fight and survive in a cutthroat galaxy, and do what it takes to stand among the ranks of the Elite.

Starting with only a small starship and a few credits, players do whatever it takes to earn the skill, knowledge, wealth and power to survive in a futuristic cutthroat galaxy and to stand among the ranks of the iconic Elite. In an age of galactic superpowers and interstellar war, every player's story influences the unique connected gaming experience and handcrafted evolving narrative. Governments fall, battles are lost and won, and humanity's frontier is reshaped, all by players' actions.



Online Multiplayer:

2-16
File Size: 20.47 GB
Content Downloads
Voice Chat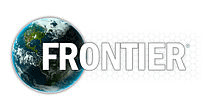 Elite: Dangerous Achievements
Latest Elite: Dangerous Game Trailers & Videos
Latest Elite: Dangerous News & Rumors
The Thargoids' invasion intensifies in Elite Dangerous: Odyssey Update 15, out now on PC from Frontier Developments (@frontierdev). Update 15 brings significant new...

Microsoft has confirmed the next set of games releasing on Xbox Game Pass for Console, Android and PC (@XboxGamePass) throughout February. See the list of titles and the...

Frontier Developments has confirmed that Elite Dangerous: Odyssey, a new major expansion for their massively multiplayer space epic Elite: Dangerous, will be arriving in...