Farm Mechanic Simulator officially announced for Xbox One and Xbox Series X/S
Published: Thursday, October 15, 2020Tagged: Gaming, ID@Xbox, Xbox One, Xbox One X, Xbox Series,

Farm Mechanic Simulator, a new game that allows you step into the shoes of a mechanic specialising in repairing agricultural vehicles and machines, will make its debut in the fourth quarter of 2021 for Xbox Series X/S, Xbox One, PlayStation 5, PS4, Nintendo Switch and PC.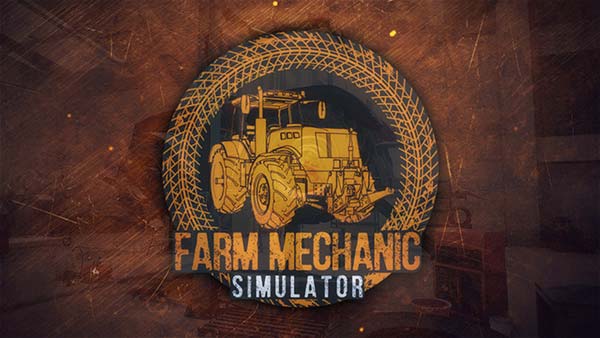 Farm Mechanic Simulator is a new project from the Polish company Ultimate Games S.A., the producer and publisher of such games as the best-selling Ultimate Fishing Simulator and Deadliest Catch: The Game. As announced by Ultimate Games S.A., the simulator will offer wide possibilities of repairing and testing agricultural equipment, as well as developing your workshop.
The new simulator is a first-person perspective game focusing on the single-player experience. Ultimate Games S.A. explains that Farm Mechanic Simulator will allow you to play the role of a mechanic of various vehicles and agricultural machines. The main part of the game will consist of maintaining and repairing such equipment. For example, the player will be servicing vehicles and replacing the defective parts, and then testing them in the field, to check if everything works correctly. The developers also promise a large catalogue of available vehicles and machines, including tractors, combine harvesters, tipper trucks, mowers and planters.
Ultimate Games S.A. points out that Farm Mechanic Simulator will also feature, among others, an extensive order system and wide possibilities of running and improving the workshop.
"In Farm Mechanic Simulator we will offer you a fresh experience that will engage you for many hours. It's a unique title that will allow you to make a career as an agricultural mechanic in an accessible manner, while offering a whole array of attractions. It will be a particularly interesting title for all fans of such games as Car Mechanic Simulator and Farming Simulator" – said Rafał Jelonek, COO at Ultimate Games S.A.
Farm Mechanic Simulator – main features:
become an agricultural mechanic;

perform diagnostics and repairs;

work on many types of agricultural vehicles and machines;

use an extensive order system;

run and develop a repair shop;

test different machines.
The launch of Farm Mechanic Simulator is initially planned for Q4 2021. The game will be released on PC (Steam), as well as Xbox One, Xbox Series X/S, PlayStation 4, PlayStation 5, and Nintendo Switch.
Most Recent Trailers for Farm Mechanic Simulator
Rate This Article
Average Score: 4.5





Votes: 4