FINAL FANTASY XV TGS 2014 Reveal Trailer in English
Published: Wednesday, December 17, 2014Tagged: Xbox Demo, Gaming, Pre-order, Xbox One,

Experience the FINAL FANTASY XV TGS Trailer, like never before – with the addition of full English voiceover, and EFIGS subtitles.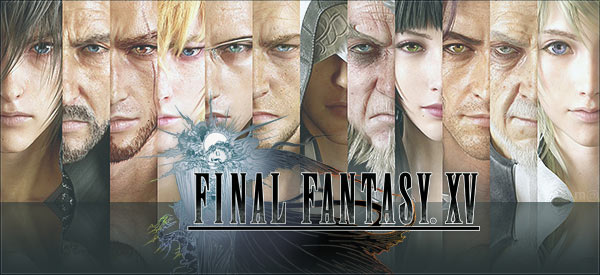 Previously released to celebrate the opening of the Tokyo Game Show 2014 in September, the new version of the trailer showcases the English voice actors in the game for the first time. Check out the new EN trailer for FINAL FANTASY XV below and browse through all of our coverage on the game via our Xbox One Games database.
Set in modern times but with a touch of medieval influences, Final Fantasy XV focuses on Noctis Lucis Caelum, the prince of a dynasty which rules a city state that has the last remaining crystal. After the crystal is stolen by an invading nation, Niflheim, a global conflict ensues with all other nations wishing to gain it for themselves. Alongside the main protagonist, Noctis is joined by a military tactician Ignis Scienta, who can deftly handle a katana in battle, a melee fighter named Gladiolus Amicitia, gun-wielding Prompto Argentum, and head of the Royal Family Guards Cor Leonis. There's one other character that appears to get close with Noctis, even if her connection with him is still unknown. Her name is Stella Nox Fleuret, she seems to be strong and fight well with her rapier. Against this backdrop of a world at war, Noctis Lucis Caelum and his closest friends embark on an epic journey to try and get the crystal back.

An exclusive playable, downloadable demo of the highly anticipated FINAL FANTASY XV game, titled Final Fantasy XV - Episode Duscae, will be available with purchases of the upcoming Final Fantasy Type-0 HD, only while stocks last.
Preorder: http://finalfantasytype0.com/#order
Xbox One Games: Final Fantasy XV | Final Fantasy Type-0
FINAL FANTASY XV Achievements
Most Recent Trailers for FINAL FANTASY XV
Latest FINAL FANTASY XV News & Rumors
FINAL FANTASY XV POCKET EDITION HD, the re-imagined FINAL FANTASY XV experience featuring an adorable art style and casual controls, is now available for the Xbox One and...

Microsoft has revealed that over 100 Xbox One games will have free 4K Ultra HD enhancements on Xbox One X, when it's released this November. All games look and play great on...

FINAL FANTASY XV is now available for digital pre-order and pre-download on Xbox One!Final Fantasy XV is the story of Prince Caelum, the heir apparent of an ancient dynasty...
Rate This Article
Average Score: 4.66





Votes: 3