Golf Club: Wasteland releases on Xbox One, PS4, Switch and PC this August - Watch the new trailer!
Published: Thursday, June 10, 2021Tagged: Gaming, ID@Xbox, Windows 10, Xbox One, Xbox One X, Xbox Series

Publisher Untold Tales alongside developer Demagog Studi announced today that Golf Club: Wasteland, a brand new puzzle platformer set on a post-apocalypse Earth-turned golf course for the uber-rich, is coming to Xbox One, PlayStation 4, Nintendo Switch and PC this August - Check out the official trailer!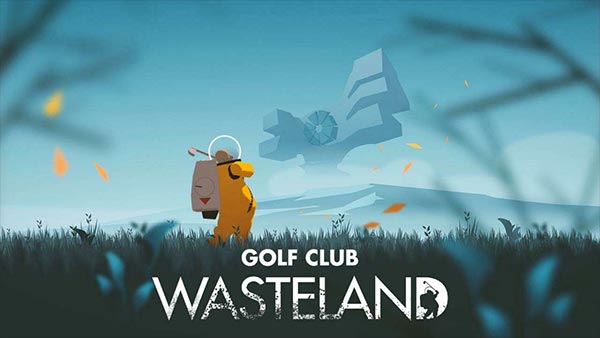 Human Life is Wiped Out. Earth is Now a Golf Course for the Ultra-Rich. Welcome to Golf Club: Wasteland. Play through an artistic apocalypse as you piece together the fall of humanity at the hands of consumerism, Silicon Valley culture, and ecological disaster, all while a smooth-talking radio DJ broadcasting from Mars tries to remind you that life on the red planet ain't so bad.
Golf Club Wasteland has three distinct modes; Story Mode is designed for the more casual player looking for a scenic round of golf and to absorb the story of this dead Earth. Challenge Mode, meanwhile, sets a par for each course and challenges players to come in under par using their skill and puzzle-solving intellect. The hardest difficulty, Iron Mode, provides almost no room for error for the most seasoned post-apocalypse golfers.
Let's take a look at the official trailer:
Releasing on Xbox One, PS4, Nintendo Switch and PC this August, every copy of Golf Club Wasteland comes with the digital soundtrack and a graphic novel art book that expands the backstory.
Golf Club: Wasteland Achievements
Latest Golf Club: Wasteland News & Rumors
Golf Club: Wasteland from @UntoldTalesHQ and @demagog_studio is now available to purchase and download on Xbox One, Xbox Series X|S, PS4, PS5, Switch and PC for $9.99. Human...

Golf Club: Wasteland by @demagog_studio and @UntoldTalesHQ is now available to pre-order on the Xbox Store with a 20% discount ahead of its September release on Xbox Series...
Rate This Article
Average Score: 3.5




Votes: 2