Golf Club: Wasteland releases on Xbox One, PS4, Switch and PC this August - Watch the new trailer!
Published: Thursday, June 10, 2021Tagged: Gaming, ID@Xbox, Windows 10, Xbox One, Xbox One X, Xbox Series,

Publisher Untold Tales alongside developer Demagog Studi announced today that Golf Club: Wasteland, a brand new puzzle platformer set on a post-apocalypse Earth-turned golf course for the uber-rich, is coming to Xbox One, PlayStation 4, Nintendo Switch and PC this August - Check out the official trailer!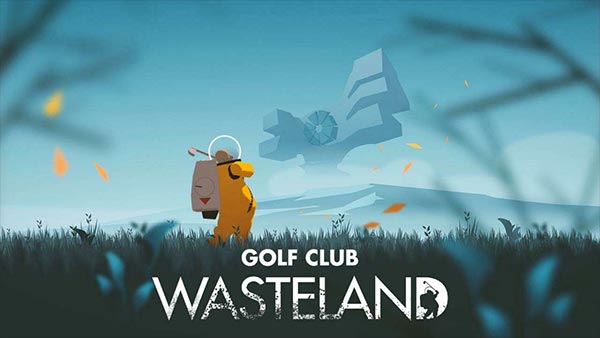 Human Life is Wiped Out. Earth is Now a Golf Course for the Ultra-Rich. Welcome to Golf Club: Wasteland. Play through an artistic apocalypse as you piece together the fall of humanity at the hands of consumerism, Silicon Valley culture, and ecological disaster, all while a smooth-talking radio DJ broadcasting from Mars tries to remind you that life on the red planet ain't so bad.
Golf Club Wasteland has three distinct modes; Story Mode is designed for the more casual player looking for a scenic round of golf and to absorb the story of this dead Earth. Challenge Mode, meanwhile, sets a par for each course and challenges players to come in under par using their skill and puzzle-solving intellect. The hardest difficulty, Iron Mode, provides almost no room for error for the most seasoned post-apocalypse golfers.
Let's take a look at the official trailer:
Releasing on Xbox One, PS4, Nintendo Switch and PC this August, every copy of Golf Club Wasteland comes with the digital soundtrack and a graphic novel art book that expands the backstory.
For years, FIFA has been criticized for ignoring its career mode. Yes, there are plenty of FIFA players young and old that prefer not to play against others online and would...

INDIE Live Expo, the digital showcase connecting indie game fans worldwide with more than 18 million total views to date, will show off more than 300 upcoming indie games...

Aksys Games announced today that Blazing Strike, the 2D fighting game from developer RareBreed Makes Games, is coming to consoles and PC in spring 2022. Inspired by classic...