Sling TV Coming First on Xbox One with Exclusive Offer
Published: Wednesday, January 07, 2015Tagged: Xbox Live, Xbox Live Apps, Xbox One,

Microsoft announced today that "Sling TV", an all-new over-the-top, television service that delivers live sports, lifestyle, family, news and information channels, Video-On-Demand (VOD) entertainment, and the best of Internet video, will soon be available on Xbox One for $20 per month.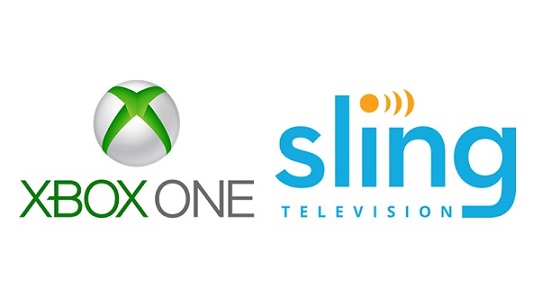 With Sling TV, there's no commitment, contract, credit check, hardware installation, or hidden fees. Confirmed channels include ESPN, ESPN2, TNT, TBS, Food Network, HGTV, Cartoon Network, and Disney Channel with more to come. And Xbox One will be the exclusive gaming console when it launches in the coming weeks.

"Xbox is onboard as the first gaming console where Sling TV will be available," said Bassil El-Khatib, vice president of Sling TV. "We created the live Internet TV service for millennial consumers underserved by the pay-TV industry. One of the keys to reaching this audience is being on the devices they use, and we know millions of consumers are turning on their Xbox every day to access content they love."

"We're thrilled to partner with Sling TV as they bring this exciting new service to life, and we look forward to launching the Sling TV app on Xbox One in early 2015 as the first gaming console where the service is available," said Mike Nichols, Corporate Vice President, Marketing for Xbox. "We're committed to bringing great entertainment options to gamers and our relationship with Sling TV is an important milestone in that journey and in offering more choices to our Xbox fans.
For more details, check out the announcement over at Xbox Wire.
*Sling TV is offered at $20 per month; Xbox Live members must sign up for extended free trial
When the COVID-19 pandemic swept across the planet, one of the victims it quickly claimed was the world of sports. Leagues around the world ceased to operate. The NBA, NHL...

Microsoft has announced that the Xbox Series S, a smaller, cheaper next-gen console, will be available on November 10th for $299. Next-gen performance in the smallest Xbox...

The IT professionals periodically upgrade their skills due to several reasons. Among all the reasons they do so, one stands out and it is clearly the value attained. This...