DEAD OR ALIVE 5 Last Round Launches on Xbox One, Xbox 360, PS4, PS3
Published: Tuesday, February 17, 2015Tagged: Xbox Store, Xbox One

Koei Tecmo and Team Ninja announced today that "Dead or Alive 5 Last Round", the final installment in the DOA 5 series, is now available in North America and will be available in Europe and Australasia this Friday Feb 20th for Xbox One, Xbox 360 and PS4. PS3 & PC to follow.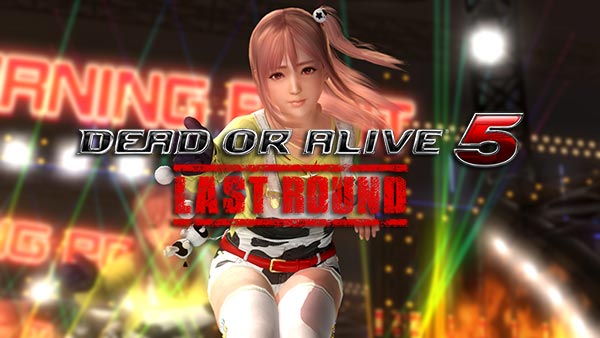 DEAD OR ALIVE 5 Last Round
will take to the ring to deliver the signature DOA fighting style, wrapped up in the most graphically impressive version of a DEAD OR ALIVE game ever seen. Two new playable characters join to make the largest roster in series history! Two fan favorite stages make their triumphant return with updated graphics and gameplay! With new effects and skin shading technology, the hottest fighters in gaming look better than ever! Click here for a
complete list of content
included in this bundle.
The Core Fighters version allows use of most game modes, including online play. However, only a limited number of playable characters are available, and Story Mode is locked. Other characters and Story Mode are available as separate downloadable content purchases.
Dead or Alive 5: Last Round launches in North America today February 17th and will be available on February 20th in Europe and Australasia for Xbox One, Xbox 360 and PlayStation 4. PlayStation 3 users have to wait until February 24th while Steam users can access the game next month on March 30th.

For more info on Dead or Alive 5 Last Round, check out all of our previous coverage including the latest Dead or Alive 5 Last Round Screenshots, achievements, news and game trailers via or Xbox One Games database.

Download: here
Price: $39.99 USD
Xbox One Games: Dead or Alive 5: Last Round
DEAD OR ALIVE 5: Last Round Achievements
Most Recent Trailers for DEAD OR ALIVE 5: Last Round