FATAL FRAME: Maiden Of Black Water Launches Today for Xbox, PlayStation, Switch and PC
Published: Thursday, October 28, 2021Tagged: Gaming, ID@Xbox, Windows, Xbox Live, Xbox One, Xbox One X, Xbox Series X|S, Xbox Store

FATAL FRAME: Maiden Of Black Water from @KoeiTecmoUS is now available for Xbox One, Xbox Series X, Xbox Series S, PS4, PS5, Nintendo Switch, and PC. Investigate eerie, supernatural events and fend off terrifying ghosts by taking photos of them with the mystical Camera Obscura.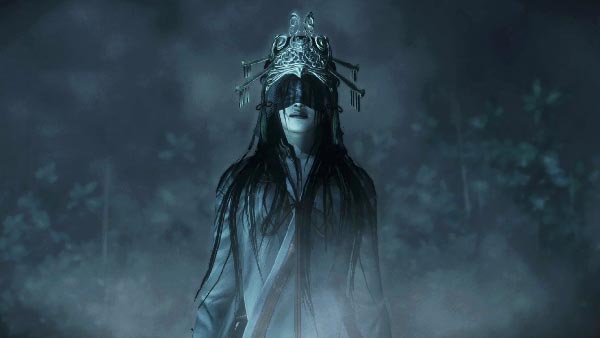 Originally launched back in 2014 as a Wii U exclusive title, FATAL FRAME: Maiden of Black Water is back to celebrate the 20th anniversary of the horror-adventure series FATAL FRAME.
FATAL FRAME: Maiden of Black Water takes players to the eerie Mt. Hikami, a sacred location haunted by bizarre and unfortunate occurrences – and a place where the water is believed to be housed by vengeful spirits. Through the eyes of Yuri Kozukata, Ren Hojo, and Miu Hinasaki, they will rely on just a flashlight and a unique camera – the Camera Obscura - with the ability to take pictures of ghosts, as they explore the mountain to find those who have disappeared. Will players be able to repel the deadly ghosts and uncover the mysteries surrounding Mt. Hikami?
The title is an enhanced version of 2014's Wii U release of the same name, which includes upgraded visuals to match the latest hardware advancements – offering an even more terrifying and immersive experience. Fans of this iconic series can not only play on their favorite gaming platform, but will also be able to enjoy an all-new Photo Mode, allowing them to set-up characters and ghosts in various scenes and adjust their poses in order to create the perfect spooky picture. In addition, there will be a selection of new costumes for the main protagonists, helping make every picture in your collection more unique.
The Story
Mt. Hikami was once revered as a spiritual place. It housed a unique religion based on beliefs and customs of worshipping water as a deity and is said to have been a site of many gruesome incidents and mysterious phenomena. This mysterious and intertwined story follows three protagonists—Yuri Kozukata, Miu Hinasaki, and Ren Hojo—as each of them explores the ominous Mt. Hikami, a place where many came to die, and the secrets it hides.
Gameplay
Players use Camera Obscura, a special camera capable of repelling vengeful ghosts and sealing away their powers, to explore Mt. Hikami and the numerous incidents that took place there in the past. The story is divided into separate missions, and each mission is led by a new protagonist. In addition to sealing the evil spirits that attack you, Camera Obscura can be used to reveal other things that can't be seen with the human eye and will help in the recovery of lost items.
New Elements
Improved screen resolution
New outfits and accessories
New Snap Mode where you can freely place characters and spirits for creative shots
Updated Ghost List
Updated controls
and more.
Fatal Frame Maiden of Black Water launches today, October 28, 2021 for Xbox One, Xbox Series X, Xbox Series S, PS4, PS5, Nintendo Switch, and PC.
FATAL FRAME: Maiden of Black Water Digital Deluxe Edition that includes the main game and bonus content is also available for purchase. Please be careful to avoid making a redundant purchase.

Xbox Store: here
FATAL FRAME: Maiden of Black Water Achievements
Rate This Article
Average Score: 4




Votes: 1