New AI-Powered Augmented Voice Tech Unveiled For Popular Action RPG 'The Ascent'
Published: Friday, December 17, 2021Tagged: Gaming, Windows, Xbox One, Xbox One X, Xbox Series X|S, Xbox Store

Neon Giant (@NeonGiantGames) has announced that they have partnered with sound design house Sweet Justice Sound and Altered, developers of Altered Studio, to develop a new AI-powered tool to augment human voices to create a range of custom voices for new lines of dialogue. The Ascent (@AscentTheGame) is the first game to use Altered's Speech-to-Speech augmented voice technology, and this will be added to the game in today's update alongside a free downloadable 'Winter Pack'.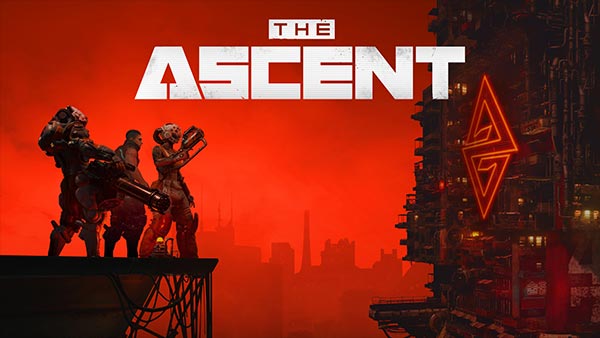 The Ascent, published by Curve Games, is the first game to use this new software with 800 lines of dialogue for 40 different NPC characters created using the Altered Studio tool for side missions that were previously subtitled. This additional voice over content will be added to the game in today's update, alongside a free downloadable 'Winter Pack' for players to enjoy in game.
Altered Studio gives developers an option to populate games with believable spoken dialogue and create a richer player experience. Taking recordings captured by an actor, in this case Sam Hughes, sound design house Sweet Justice Sound used Altered Studio to augment his voice. The result is a multitude of diverse high quality voice performances that can be used for a range NPCs that may not have been voiced due limited budget, time or staffing availability.
Let's take a look at the voice synthesis, process and use in The Ascent:
Co-founder and Creative Director of the studio Arcade Berg said: "We are always striving to make The Ascent the best game it can be, and adding more voice over dialogue was always on our list of things to do. We are delighted to have been able to partner with the team at Altered who were able to provide an awesome solution to make this happen that aligned with our small studio mentality of working smarter and more efficiently whilst only having a small team of people.
As a small development team, we always want to find and support people and companies with new and efficient cutting edge technology solutions and Altered Studio certainly fits into that category. They have been wonderful to work with and we hope that other developers will be able to benefit from Altered Studio to scale up the voice over needs just as we did."
Samuel Justice co-founder and supervising sound designer at Sweet Justice Sound: "The results speak for themselves, Altered allows the VO scope of projects to increase dramatically without the large financial or time investment that is normally needed. It's bridging the gap between AAA and independent developers further, and is helping push forward the democratisation of game development which is very exciting!"
Voice actor Sam Hughes, who voiced the 800 new lines of dialogue for The Ascent said: "Hearing someone else acting like me, literally with my performance, will forever be one of the coolest and most bizarre experiences I've ever had. It was such a unique opportunity, to be able to bring my performance to even more characters for the game in this way. It's pretty incredible and the end result is highly impressive"
Simon Barford, Head of Audio at Altered added: "We wanted Altered Studio to provide a solution to allow developers the option to have natural and believable voiceover within their games at AAA production values. With The Ascent, as with many projects undertaken by indie studios with limited resources, in-game interactions are often subtitled. Altered Studio was developed to give creators the tools to add realistic voice over to interactions such as these and enhance their games. Using our powerful Speech to Speech technology, Altered Studio removes obstacles associated with voicing any media, allowing the creation of dialogue and vocalisations for prototyping and production quickly, easily and locally"
About The Ascent Update
The update, which went live today will add:
All subtitled dialogue will now be voiced: Addition lines of dialogue for side missions across the game
Free Winter Pack update: All players of The Ascent will receive a free Winter Pack, available to download for free. This will provide players with the perfect festive look with the snowball grenade and three new fashion apparels.
The Ascent is out now on Xbox Series X|S and Xbox One consoles, as well as Xbox Game Pass (@XboxGamePass) and PC. If you're not an Xbox Game Pass Ultimate member yet, sign up here and get your first month for just $1.

Xbox Store: here
Most Recent Trailers for The Ascent
Latest The Ascent News & Rumors
Publisher Curve Games (@curvegames) and Swedish indie studio Neon Giant (@NeonGiantGames) announced that 'Cyber-Heist', a new DLC update for popular cyberpunk RPG 'The...

Curve Games and Swedish indie studio Neon Giant announced that 'CyberSec', the first paid DLC pack for action-shooter The Ascent, launches today across Xbox Series X|S, Xbox...

Curve Digital and Swedish indie studio Neon Giant invite gamers to make their mark in the brave new world of Veles, as the studio's highly anticipated debut title The...
Rate This Article
Average Score: 5





Votes: 1