Xbox One March Update Rolls Out Today - Screenshots, Party Chat Improvements and More
Published: Tuesday, March 10, 2015Tagged: System Update, Xbox Live, Xbox One

The latest system update for Xbox One has been released and is now available to download worldwide on Xbox One. The March 2015 Xbox One system update adds some of the most-requested features including the ability to take screenshots, party chat updates, suggested friends, improved tile transparency and loads more.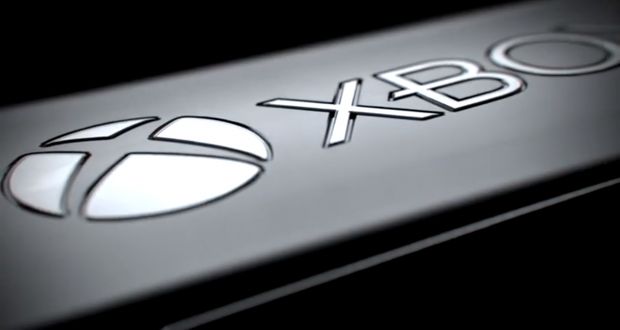 Larry Hryb, Xbox Live's Major Nelson showcases some of the new features available in the Xbox One March Update.

Check out the list of features in the March system update:
Screenshots – You can now take screenshots on your Xbox One console by simply double-tapping the Xbox button on your controller to capture a screenshot and pressing Y to save the screenshot. You can also say "Xbox, take a screenshot" to take and save a screenshot.
Upload app – You can manage your screenshots in addition to your game clips in the Upload app. To set a screenshot as your background, go to Upload, open the screenshot full screen, press the Menu button, and select Set as background. You can also use Upload to share screenshots to your activity feed, attach them to messages, add screenshots to your showcase, share to Twitter, and post to OneDrive.
Suggested friends – To find new friends, go to Friends and look for people under the Suggested friends heading or select the Suggested friends Or, if you don't have a ton of friends yet, just check the Friends area of Home.
Sharing your name – Gamertags are still the primary method of identifying yourself on Xbox Live, but sharing your real name helps people recognize you who might not know you by your gamertag. The new name sharing options can be found under Friends > My profile > Name sharing settings.
Party chat enhancements – We added two new icons to party chat to show each participant their own microphone status. The Kinect icon means the Kinect is being used as the mic and the headset icon means the headset mic is being used.
Tile transparency – We're adding a setting to vary the level of transparency for your background images. To do this, go to Settings > My Xbox > Tile transparency.
Voice search privacy – We added a new setting to share voice search data to allow anonymous collection and analysis of voice data when using Bing on Xbox to search. Go to Settings > Privacy and online safety > Custom > Share voice search data to change the setting.
Report spam – The Messages app has an added option to notify Xbox when you receive spam. To report a message as spam, select it, press A on the controller, select Report, and then choose Spam.
Live TV & OneGuide in Australia – Support for OneGuide is now available to all users in Australia for free-to-air TV listings. Additionally, the OneGuide app will be pre-pinned for users in Australia a few days after the March system update goes live.
Xbox One Digital TV Tuner in Australia – Xbox One owners in Australia can pre-purchase the Xbox Digital TV Tuner at the online Microsoft Store, Availability of the tuner is planned for March 25, 2015.
BAFTA-nominated action adventure Eastward from Chucklefish Games is now available on Xbox One, Xbox Series X|S, Xbox Game Pass and PC Game Pass. Journey through a society...

A record number of games industry partners united to raise over £660,000 for gamers' charity SpecialEffect through their One Special Day campaign in October.The charity,...

Ubisoft announced that OddBallers, the bombastic party game where players can challenge friends and family in hilarious dodgeball-inspired games, will be out for Xbox One,...
Average Score: 5





Votes: 1