Strider Coming to Xbox 360, PS3, Xbox One, PS4 and PC early 2014
Published: Saturday, July 20, 2013Tagged: Gaming, Xbox Live, Xbox One

Capcom has announced that "Strider", a remake of the classic 'Strider' side-scrolling action game from the early 90's, will be available for digital download on Xbox 360, Xbox One, PlayStation 3, PlayStation 4 and PC early 2014. Take your first look at some of Strider's gameplay.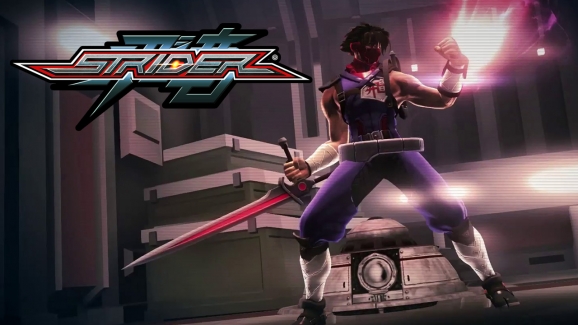 Hiryu is back, but this time in HD. Use your trademark strider plasma-Cypher and new Kunai attacks to shred through enemy droves. And expect to see the return of his trusty robot allies.
"The year is Meio: 048, on an alternate dystopian future of Earth. The whole planet suffers under the oppressive, iron-fisted rule of the mysterious and omnipotent Grand Master Meio. An expert in sabotage and assassination, Hiryu is the youngest ever recruit to attain a Special A-Class in the hellish Strider training program, and is the only man capable of achieving the mission to eliminate Grand Master Meio."
Now if you ask me, this looks like an amazing remake. This is exactly what all remakes in HD should be like. Keeping the original game and improving on it. Great job Double Helix, we can't wait to play it.
Hiryu, the unstoppable Cypher-wielding ninja returns in Strider, due out digitally in early 2014 for the Xbox 360, PlayStation 3, Xbox One, PlayStation 4, and PC. For more official Strider info, head on over to the 360-HQ.COM Xbox 360 Games database or our brand new Xbox One website which boasts all of the latest and greatest Xbox One content.
XONE-HQ: Strider Video Game for Xbox One
360-HQ: Strider Video Game for Xbox 360
Most Recent Trailers for Strider
Rate This Article
Average Score: 4.33




Votes: 12