How to play casino games on an Xbox
Published: Wednesday, February 09, 2022Tagged: Gaming

With more than 2.5 billion video gamers across the world, the video gaming industry has increased dramatically over the last few years. Thanks to new and emerging technologies, video gaming providers are now constantly releasing the latest innovative games that keep captivating players.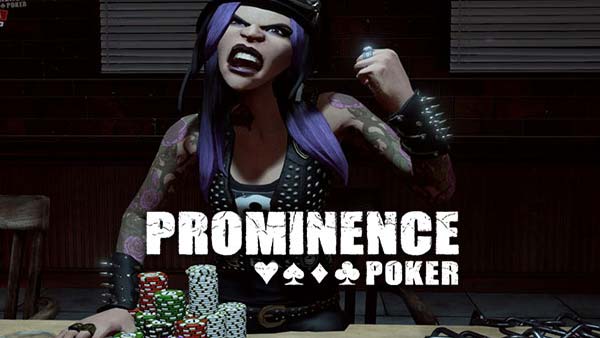 What's surprising from the latest video gaming statistics is that the average video gamer is around 34 years old. While we often associate video games with teenagers and young people, the latest nostalgic trends that incorporate retro video games and classic casino games like online slots have enticed a whole other generation of players who perhaps once used to have to visit an arcade to get their video gaming fix.
The different types of consoles used for gaming
While video games were typically restricted to a PC or a Nintendo handled device in the '80s and '90s, today's video gaming market is saturated with a variety of different gaming consoles. While each type of console offers a unique gaming experience that has its benefits and setbacks, there's no denying that today's technology has made video games more entertaining and accessible than ever.
Let's take a look at some of the different types of consoles that video games can be played on.
PC
As one of the oldest and most traditional methods of video gaming, a PC used to offer a relatively frustrating video gaming experience where players would need to download and install a game from a CD.
However, we've come a long way since those days and today's PC video gamers are able to live stream video games from platforms like Google Strada. While this method requires a fast and steady Wi-Fi connection, it offers a wealth of opportunities for players to access the latest video games at a more affordable cost through the video gaming platform subscription model.
A PC is a well-known traditional device for online video gaming.
Nintendo Switch
The Nintendo Switch is a fairly recent offering that brings back much loved retro games like Mario Kart, only with an improved experience that offers players enhanced sounds and graphics and far more flexibility that traditional games.
One of the best things about the Nintendo Switch is that the device allows players to play a game on the big screen with wireless remotes if at home, or on a handheld device if players are on the go. It's the perfect balance between a device that can't be moved and a completely mobile experience.
Tablet
A tablet offers a new way of playing video games while either at home or on the go. A tablet offers an experience in between a desktop and mobile device as the screen is large enough to enjoy the enhanced graphics and captivating themes that sometimes feel more like a movie than a video game, while being small enough to take with you on the go.
As video games have evolved, providers have created seamless apps that enable mobile and tablet players to more easily access their favorite games and make them more customizable to suit their unique video gaming experience.
Xbox
Xbox has been a huge hit for a number of years, in which it offers some of the most popular video games on the market, including Call of Duty and FIFA. Created by Microsoft, the Xbox is continually adapting and expanding to new audiences in which they've recently focused on offering casino games too.
When played through an Xbox, casino games offer a hugely interactive experience where players can get up close and personal in an immersive experience that bridges the divide between the physical and digital worlds.
A range of video games can now be played on an Xbox device including casino games.
The rise in casino game players
While casino games were traditionally played in a brick-and-mortar casino, in recent years, technology has completely transformed the casino game experience. Today's casino game market has dramatically expanded in which more people than ever are getting involved in traditional casino games.
There has been a particular rise in the number of young players and female players as those who wouldn't have felt comfortable visiting a casino before are now able to access popular casino games such as blackjack, online slots and roulette from the comfort of their own home on a range of devices.
What's more, online casino games now utilize a number of innovative technologies. Such technologies include cryptocurrency payments, live dealers, VR and AR technology, and big data that make games more intuitive and interactive based on collective player history.
What types of casino games are available on Xbox?
There is a huge range of recently developed online casino games that have been specifically adapted for the video console market. Let's take a look at some of these games below.
Prominence Poker
Prominence Poker is a digital poker game that moves away from the traditional luxury poker experience and more towards a gangster poker scene where players experience the darker side of the poker world.
Casino Nights
Casino nights is a collection of online casino games that have been exclusively designed for Xbox. Launched in 2010, the game is set in a famous casino where players can challenge other players to develop their skills and earn trophies in the process.
Overall, the amplification of casino games on the video gaming platform has created a multi-billion dollar industry that doesn't seem to be slowing down any time soon. While there are now a huge range of online casino games on Xbox and other video console devices, it will be interesting to see where technology takes the online casino game sector next.
The Sisters 2: Road to Fame, the open-world party game from Microids (@Microids_off), will launch digitally on Xbox One, Xbox Series X|S, and PC/MAC in 2023. Physical and...

Lil' Guardsman, a narrative-driven deduction adventure game from independent studio Hilltop Studios and publisher Versus Evil (@vs_evil), will launch later this year on...

Game porting is an important aspect of satisfying the desires of gamers who want to play their favorite games on multiple platforms and devices. Without game porting, gamers...