Free DLC Character OMEGA RUGAL joins THE KING OF FIGHTERS XV on April 14th!
Published: Tuesday, March 22, 2022Tagged: Epic Store, Gaming, Steam, Windows, Xbox DLC, Xbox Live, Xbox Series X|S, Xbox Store

SNK confirmed that OMEGA RUGAL, a free DLC character, joins THE KING OF FIGHTERS XV (KOF XV) roster on April 14th, 2022.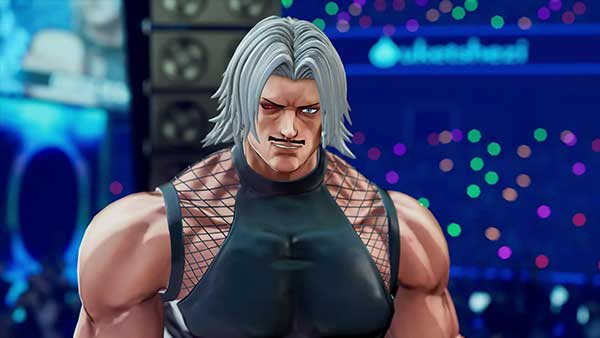 The manifestation of SNK Boss Syndrome himself, OMEGA RUGAL is joining KOF XV! Rugal, who appeared as an overwhelmingly strong boss character in THE KING OF FIGHTERS '95, has made his way into KOF XV!
This dark arms merchant of death once ruled the world's black market, and was never shy about digging his fangs into any fighter that dared challenge him. Through the power of Orochi, he was given life once again, until a group of fierce fighters brought his reign to an end. Now, due to Verse's influence, he's returned to the mortal realm to extract vengeance.(CV: Tsuguo Mogami)
New Game Mode BOSS CHALLENGE added!
Alongside the launch of Omega Rugal comes a new game mode called BOSS CHALLENGE. Take down the fearsome OMEGA RUGAL CPU and gain access to fun content like his special Ω Armor costume, a new stage, and new music!
Do you have what it takes to defeat Omega Rugal?
13 DLC characters coming in 2022 bringing the roster to a massive 52 playable fighters!
Adding the currently available Team GAROU (3 characters), Omega Rugal (launching April 14th), and the upcoming 3 teams (consisting of 3 characters each) launching this year—that makes for 13 DLC characters in total. Add that to the launch roster of 39 characters, and in total, KOF XV will boast a massive 52 characters!
Watch the official trailer below.
The King Of Fighters XV (KOFXV) is available on Xbox Series X|S (Physical & Digital), PlayStation 5, PlayStation 4, Windows 10, Steam, and Epic Games Store (Digital).

To keep up with the latest Xbox News, Rumors and Release Dates, follow @XONEHQ on Twitter, like us on Facebook, subscribe to us on YouTube, install the free Xbox app for android, and stay up-to-date with the best new and upcoming Xbox games for 2022, screenshots, news & rumors, achievements, and Xbox game trailers.
Xbox Store: here
THE KING OF FIGHTERS XV Achievements
Most Recent Trailers for THE KING OF FIGHTERS XV
Latest THE KING OF FIGHTERS XV News & Rumors
SYLVIE PAULA PAULA joins THE KING OF FIGHTERS XV (KOF XV) as the third DLC character from Season 2. You can play as her on consoles and PC starting today. Watch the official...

SNK confirmed that DLC character KIM KAPHWAN is available today for The King Of Fighters XV (KOF XV). Another DLC character, GOENITZ, will also be available...

THE KING OF FIGHTERS (KOF XV) Season 2 starts today on Xbox Series, PlayStation, Steam and Epic Store. #SNK #KOF #KOF15 Several DLC characters will be making an appearance...
Rate This Article
Average Score: 4




Votes: 1