Plug In Digital celebrates its ten-years anniversary with massive sales for Dear Villagers and PID Games
Published: Friday, April 22, 2022Tagged: Gaming, ID@Xbox, Windows, Xbox One, Xbox One X, Xbox Series X|S

Plug In Digital (@plugindigital), the company behind indie labels Dear Villagers (@DearVillagers) and PID Games, is celebrating its ten-year anniversary! And what better way to commemorate this occasion than with a massive game sale? Save up to 90% on select titles!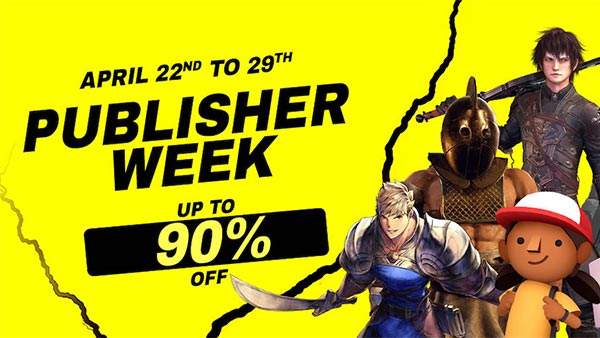 From April 22nd-29th, starting at 7pm CEST, all games from Dear Villagers, as well as PID Games, will be heavily discounted - with some titles 90% off! – on all digital retailers (Steam, Epic or GoG on PC, Xbox and Nintendo Store on console. Playstation will have a special sale from June 8th-22nd).
During this week players can purchase The Forgotten City for 30% off, NeuroVoider for 75% off, Dead In Vinland for 78% off, Edge Of Eternity for 45% off, The Dungeon Of Naheulbeuk: The Amulet Of Chaos for 50% off, Ashwalkers for 35% off, and more.
PID Games on sale include: Alba: A Wildlife Adventure for 50% off, Yono and the Celestial Elephants for 80% off, Epistory for 75% off, Nanotale for 35% off, Paper Beast: Folded Edition for 55% off, and Pompom! for 34% off, among others.
Click here for the full list of discounted games on Steam.
With Xbox One and Xbox 360, hackers have found ways to get the most out of their consoles. Whether it is unlocking features that were previously inaccessible or just making...

Media and Games Invest SE, a leading Ad-Software-Platform with proprietary first-party games content, today announced that the Group has unlocked previously untapped games...

As more and more people are starting to play Destiny 2, the time has come for players to get organized. Nobody wants to spend hours on end trying to figure out what the game...