Highly Anticipated Xbox One Games for the Remainder of 2015
Published: Tuesday, April 28, 2015Tagged: Gaming, Xbox One

Next generation consoles need no introduction. They are awesome and so are the games. This year has made a promising start, with numerous games whetting appetites, but the best is still to come. Below are the most anticipated Xbox One games for the rest of the year.

Could we start anywhere else? There is no game more Xbox than Halo. It is one of the console's cornerstones and whenever one gets released it is always big news. Little is known about the game, something which is only adding to the excitement. However, a basic premise was included in the pre-release details. Master Chief goes missing and Spartan Locke are tasked with the hunt.
Even with this nugget of information, it is still exceedingly hard to have any idea of what is going to go down on Guardians. What we can expect to see is stellar gameplay, combined with sumptuous graphics, solid online play, and a spectacular storyline.
It was reported last year that a potential television tie-in had managed to escape "development hell", with Steven Spielberg stepping on board. The Academy award-winning director's work is scheduled for release this fall, coinciding beautifully with the game.
Star Wars returning to the big screen was joyous news to millions around the world. The recent trailer just got you pumped. Although not as large in number as those eagerly waiting for the film, those in the game world are salivating at the thought of playing Star Wars: Battlefront.
It has been a decade since we were treated to the second game, which was hugely popular back then and is one of those games that is still enjoyable to play now. It is a classic.
Luckily for EA there does not need to be much of a formula. Just bring our beloved Star Wars storylines over to the gaming world. That is exactly what they have done. It has been reported that there is not one main story mode. Instead, there are different campaigns from the entire history of the film franchise. And, much more exciting, is that there are online gaming capabilities for 40 players.
The fanboy in everyone makes this game a must. While the inclusion of hero and villain in-game upgrades, giving you the chance to be Darth Vader or Boba Fett, will prove tremendously popular.
Love and labour has been put in to digitally recreating this game to the highest specification.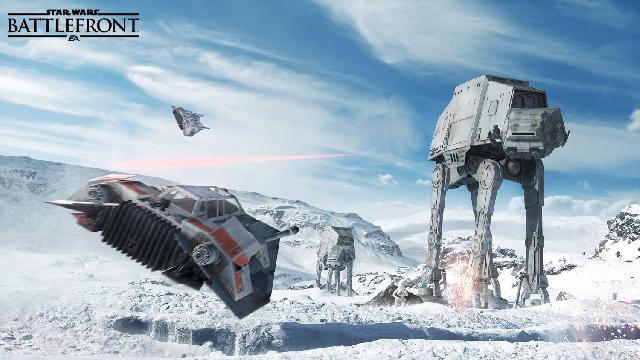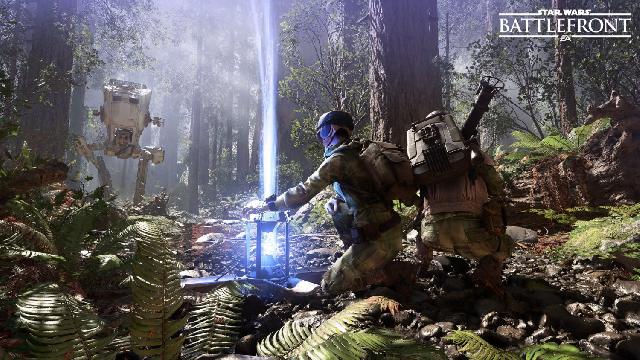 Star Wars: Battlefront Screenshots
Developed by Treyarch, the award-winning creator of the two most-played games in Call of Duty history. Call of Duty: Black Ops 3 deploys players into a dark, twisted future where a new breed of Black Ops soldier emerges and the lines are blurred between our own humanity and the technology we created to stay ahead, in a world where cutting-edge military robotics define warfare. With three unique game modes: Campaign, Multiplayer and Zombies, providing fans with the deepest and most ambitious Call of Duty ever.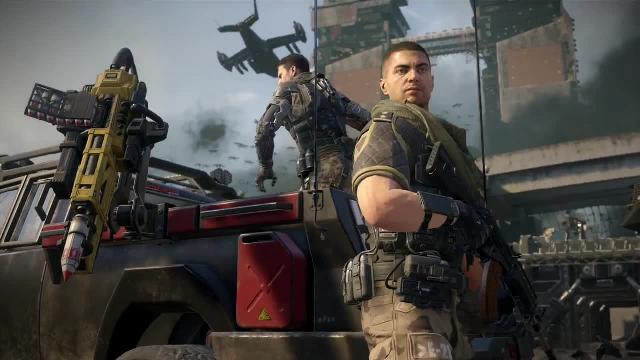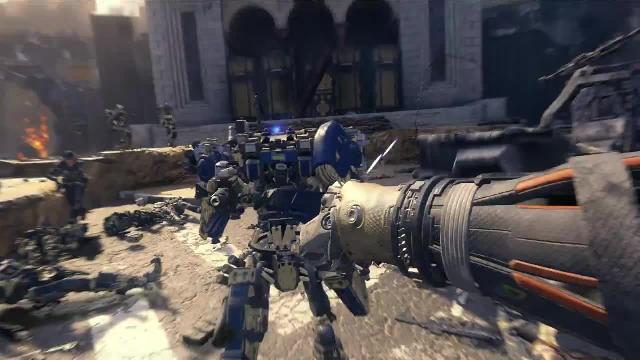 Call of Duty: Black Ops III Screenshots

Set in the sun-drenched Mediterranean island republic of Medici, a land crumbling under the ruthless rule of General Di Ravello, you take control of series' hero Rico Rodriguez, a man on a mission to liberate his homeland and the people of Medici…by any means necessary. With over 400 square miles of complete freedom from sky to seabed and a huge arsenal of weaponry, gadgets and vehicles, prepare to unleash chaos in the most creative and explosive ways you can imagine.

Wingsuit, Grapple Hook, Massive Explosions: The first Just Cause 3 Gameplay trailer takes you straight into the intense action. Watch Rico Rodriguez cause chaos to the regime of the ruthless dictator General Di Ravello, and stopping at nothing to liberate Medici, his home.

Last year, McIlroy was golf's irresistible force, winning back-to-back Majors in the form of The Open and the US PGA to take his total tally to four. McIlroy's start to this season has not gone as planned. He was hoping to become the sixth man in history to win all four Majors but lost out at the Augusta Masters to a brilliant Jordan Spieth. However, McIlroy can take some solace in the fact that EA Sports have named him as the PGA Tour game's new namesake, replacing Tiger Woods.
Regardless of how good this game will be to McIlroy, it will be better for us gamers. This is EA Sports' first entry in the world of next-gen consoles with their hugely popular golf franchise. Patience is a virtue, so hopefully EA's painstakingly slow approach will pay dividends.
The game will run on EA's hugely popular Frostbite 3 engine, which enables the game to produce better graphic detail and eliminate load times between holes. EA have seen this engine work first hand on Battlefield 4 and Mass Effect and are confident that it will be able to significantly add to the golf game, bringing it up to its new, classier surroundings.
EA are banking on making McIlroy a franchise. He certainly has the talent to join Lionel Messi - soccer's greatest player - Ronnie O' Sullivan - perennial snooker betting favourite with the likes of betfair - Roger Federer in his pomp - quite simply unreal - and LeBron James - America's hottest property. If McIlroy can dominate golf like these guys dominate their respective sport, then EA have made a very shrewd move indeed. The ball is very much in McIlroy's court. He has to back up his position with victories on the tour.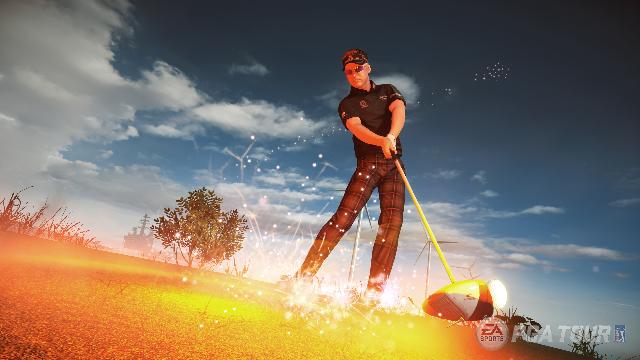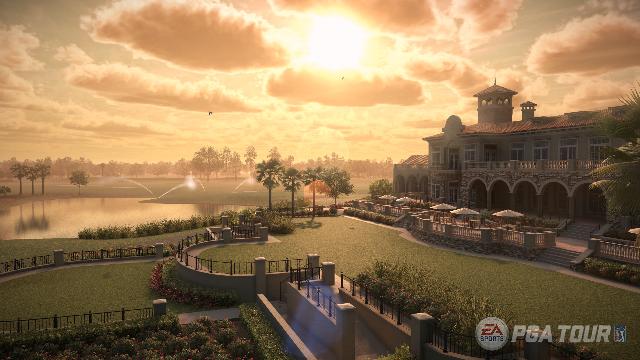 Rory McIlroy PGA Tour Screenshots

The story of Geralt of Rivia has seduced many gamers over the years. But even after two huge games expanded on the huge backstory of the Witcher, the truth of the White Wolf's mysterious past is still out there. This third instalment is looking likely to be the biggest game by some margin.
The changeable world of The Witcher 3 is going to prove very popular. In this world that you share with monsters, non-humans, politicians and so on, your decisions in the main storyline - made through a player-choice system - result in the world shaping in different directions. Think carefully about helping someone, slaying monsters, and brutally ending bad guys.
Anticipation for The Witcher 3 is massive right now after the game steadily racked up awards throughout 2013 and 2014, winning several awards at the E3 expo and numerous more from various gaming magazines and organisations.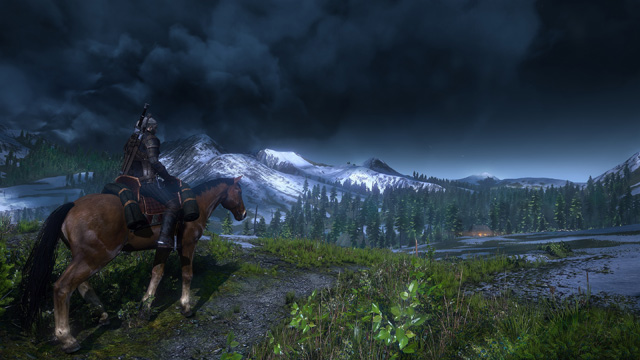 Witcher 3: The Wild Hunt Screenshots

Project CARS - May 7 (EU), May 12 (NA)
To break into the racing game market you have to make a stonker of a game. With Forza being the go-to racing game on the Xbox and Gran Turismo for the PlayStation, the market place for another game is limited at best.
The people at Project CARS know this, resulting in them creating a game much varied to the norm. Realism alone will not help it differentiate from the established names, so Slightly Mad Studios have opted for a "sandbox" approach, allowing users to choose from a variety of different motorsports paths, as well as unlocking all tracks and vehicles.
Racing alone is not enough for this super-realistic racing simulator. Racing events will span multiple days, progressing from shakedown and qualifying runs to the race itself, over which changes in both weather and lighting conditions will be dynamically simulated.
Although quality does beat quantity, you cannot help but enjoy the latter. Project Cars is certainly hoping to provide on both fronts. The game has 110 courses at 30 different locations, as well as more than 60 vehicles - ranging from supercar to go-kart - and even Top Gear's former "Stig" Ben Collins.
This game could really go on to carve out a big slice in this competitive market. It is racing at its most realistic, whilst the playable content makes it great value for money.
You would be lying if you said you were not excited for Jurassic Park's return to the big screens. The fourth instalment of the hugely popular dinosaur series promises to be the biggest yet. And with a new, hybrid dinosaur on the loose, it should prove to be the park's biggest challenge ever. Chris Pratt, ironically of The Lego Movie as well as Guardians of the Galaxy, has been cast in the leading role.
Well, the point is, the film sounds good. So, anything attached to the movie around the time of its release is bound to be fun to play. What is more, Lego titles never disappoint. It is not too hard to picture yourself having a Lego-induced fun fest as you replay scenes from all four of the movies.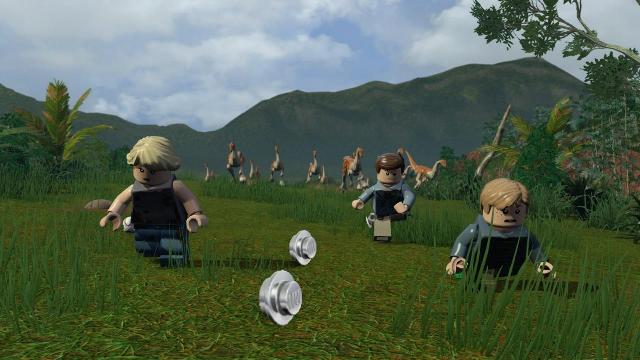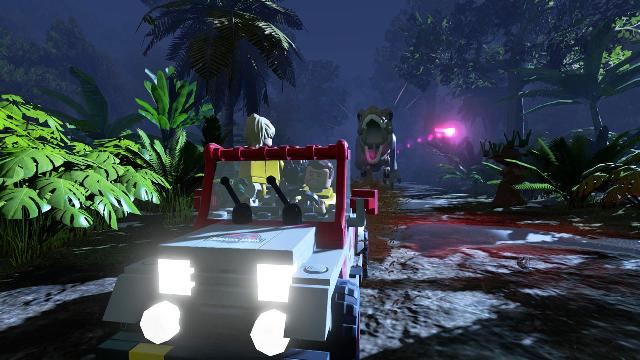 LEGO Jurassic World Screenshots

For more information on any of the games listed in this article, browse through all of our Xbox One coverage via the XONEHQ Xbox One Games database and don't forget to follow us on Twitter, Google+, YouTube and Facebook!
XONEHQ: Xbox One Games

Halo 5: Guardians Achievements
Most Recent Trailers for Halo 5: Guardians
Latest Halo 5: Guardians News & Rumors
Take a peek at some of the best Xbox One exclusives games that are only available to play on XBOX. Check out the 10 best Xbox One exclusives for you to try out right now and...

Looking for something new to play this weekend? Microsoft has just announced that Halo 5: Guardians, the most-recent entry in the main Halo video game series, is free to play...

Microsoft has introduced four new 500GB Xbox One S bundles just in time for Christmas: the Xbox One S Minecraft Complete Adventure Bundle, Xbox One S Rocket League...
Rate This Article
Average Score: 4.82





Votes: 23