Bonsai Collective announces 'Luna Abyss' for console and PC
Published: Friday, August 19, 2022Tagged: Gaming, ID@Xbox, Steam, Windows, Xbox Series X|S

Bonsai Collective announced that its deep story-driven game, Luna Abyss, is currently in development and will be coming to console and PC as the studio's debut project.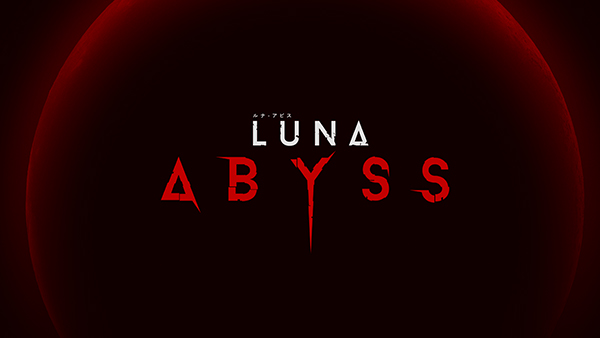 With an arsenal of weapons and advanced mobility and traversal mechanics, this bullet-hell FPS will send players into the depths of an unnatural space beneath a fallen colony to face the secrets, horrors, and revelations of the Abyss. It's an adventure that tells the story of a convict sentenced to explore a derelict megastructure deep beneath the surface of an alien moon.
Let's take a look at the brand new announcement trailer!
"Luna Abyss takes place on a moon that used to house a prosperous colony of the New British Empire, but is now wiped out and sealed following a mysterious event known as the Scourge," says Benni Hill, Creative Director at Bonsai Collective. "In the prison atop the Abyss, your one companion is Aylin, an artificial prison sentry watching your every move. She sends convicts deep below for reconnaissance, extraction, and investigation of the collapse. We can't wait to see what players make of this mysterious world."
Is Aylin as invested in your survival as she claims? Should you trust her words? Players will have to fathom where her loyalties lie as they delve deep to uncover the secrets of the derelict megastructure.
On your journey through the bowels of the mysterious Luna, you will bechallenged by the alien terrain, twisted cosmic horrors inhabiting it, and the disturbing revelations nestling in its depth. Overcoming them will involve split-second decision-making using a combination of traversal abilities and an arsenal of weapons.
Luna Abyss is crafted by an inclusive team of developers passionate about world-building, story-telling, and classic video games. Bonsai Collective is wholeheartedly committed to fostering positive mental health & wellbeing within the studio, letting each member feel safe and secure in their own skin, identities, belief, values, and culture.
The studio's core values emphasize ensuring every employee's mental health and wellbeing, the highest level of integrity within and without the team, and absolute belief in every individual's right to safety.
Luna Abyss is currently in development for PC and console.
To keep up with all the latest Xbox News & Rumors, be sure to follow @XONEHQ on Twitter, YouTube, Instagram, Facebook, and Pinterest, download the free XBOX app for Android, and stay tuned!
Latest Luna Abyss News & Rumors
Bonsai Collective (@BonsaiGames) released a new "Behind the Scenes" showcase detailing the soundtrack behind forthcoming narrative-driven first-person action-adventure...

Ahead of an appearance on the show floor at GDC in San Francisco this week, remote game development studio Bonsai Collective lifted the lid on fresh Luna Abyss content in the...

UK-based developer Bonsai Collective just dropped a brand new trailer for its forthcoming narrative-driven first person action-adventure game Luna Abyss. Check out the...
Rate This Article
Average Score: 4.5





Votes: 2