Oculus Rift Announced for Xbox One and Windows 10, Coming in 2016
Published: Thursday, June 11, 2015Tagged: Gaming, Xbox Hardware, Xbox One,

Microsoft and Oculus VR announced today that "Oculus Rift", a virtual reality head-mounted display, is coming to Xbox One and Windows 10 in 2016.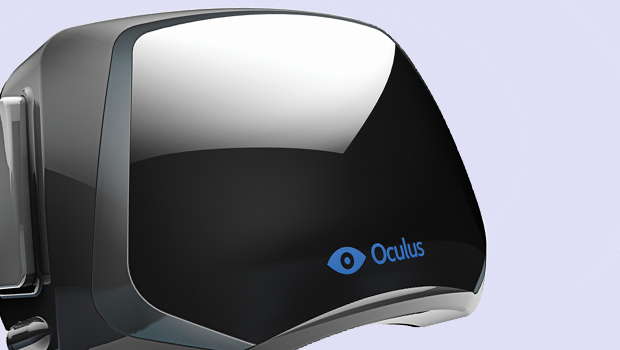 At an event in San Francisco, Head of Xbox Phil Spencer joined Oculus CEO Brendan Iribe on stage to share some details on what fans can expect to see when the Oculus Rift hits Xbox One and Windows 10 next year.
"You'll be able to play Xbox One games on the Oculus Rift,"
the companies announced today.
The Xbox One controller will be included with every Oculus Rift at launch. The Xbox One controller is designed for gamers, by gamers, for interchangeable gaming between Xbox One and Windows 10 PCs and tablets, with fine-tuned impulse triggers to offer precise haptic fingertip feedback and a D-pad engineered to deliver greater responsiveness. And, with the new Xbox Wireless Adapter for Windows that we unveiled last week included, you can play games on the Rift using the Xbox One controller wirelessly right out of the box.
Xbox One games will be playable on Oculus Rift. We're happy to announce that we're bringing the same Xbox One streaming capability to the Rift, a feature that's only possible through Windows 10. You can play your favorite Xbox One games, like Halo, Forza, Sunset Overdrive and more, on your own virtual reality cinema screen.
Windows 10 is the best platform for playing games on the Oculus Rift. The Rift will work natively with Windows 10 to make it easy to set up, jump in, and have an incredible VR gaming experience. Combined with Direct12 technology that unlocks the full capabilities of new Windows 10 graphics hardware, made-for-VR games on Windows 10 will have the fastest frame rates and top performance.
Learn more as Major Nelson talks with CVP of Next Gen Experiences, Kudo Tsunoda about the Microsoft and Oculus partnership, what this means for gamers, and his vision for gaming across devices.

Aksys Games announced today that Tin & Kuna will be rolling onto the Xbox One, PlayStation 4, Nintendo Switch and PC this fall. Help Kuna save his buddy Tin and rebuild...

We're only a little over a week away from the much anticipated release of the Final Fantasy VII remake - the game did its part in redefining modern JRPG games and has in...

The video game industry is incredibly popular, with millions of people playing their favorite games on Xbox every day. Even if they aren't playing themselves, they are...
Average Score: 4.66





Votes: 3