New Solasta: Crown of the Magister DLC Is Now Available For Xbox Series X, S, Xbox One and PC
Published: Tuesday, November 15, 2022Tagged: Gaming, ID@Xbox, Steam, Windows, Xbox DLC, Xbox Live, Xbox One, Xbox One X, Xbox Series X|S, Xbox Store

French independent development studio Tactical Adventures launched new DLC for its award-winning, team-based tactical fantasy RPG, Solasta: Crown of the Magister today. Unlock the Warlock, Bard and Monk classes, plus the Dragonborn ancestry, and then head back into Solasta for more adventures!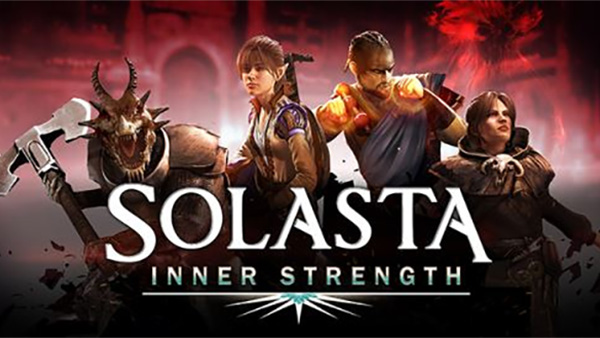 The Inner Strength DLC unlocks three new classes (Warlock, Monk and Bard) for a total of nine new subclasses (plus three additional ones if you own the previously released Lost Valley DLC) and one new Ancestry (Dragonborn). The RRP for the Inner Strength DLC is $7.99 USD / €7.99EUR / £6.69 GBP.
Inner Strength DLC Content:
The Warlock Class, with its 4 subclasses: The Fiend (SRD), The Hive (Solasta), The Timekeeper (Community), The Tree (Lost Valley)
The Bard Class, with its 4 subclasses: College of Lore (SRD), College of Hope (Solasta), College of Heroism (Community), College of Tradition (Lost Valley)
The Monk Class, with its 4 subclasses: Way of the Open Hand (SRD), Way of Survival (Solasta), Way of Light (Community), Way of Freedom (Lost Valley)
In addition to the DLC content from Inner Strength, free downloadable content will also be released for all players that own the Solasta: Crown of the Magister base game. This includes 17 new feats to add more customization, gamepad support on PC and three new backgrounds known as The Ascetic, The Artist and The Occultist.
Want to play DLC content in multiplayer with friends who don't have it? Not a problem. Tactical Adventures' DLC philosophy is that all users will be able to play DLC content for free as long as the host has it installed.
An Epic Team Adventure
Discover the shattered World of Solasta: explore ruins and dungeons for legendary treasures, learn the truth of an age-old cataclysm - and stop it from happening again. Create your very own party of adventurers with our Character Creation Tool in the classic tabletop RPG tradition.
Discover a Mysterious & Dynamic World
Delve into long forgotten dungeons to unearth ancient artifacts. Fight monsters in squad-level, turn-based, tactical combat. Solasta's dynamic environment offers some interesting tactical options.
Prepare to Think in Three Dimensions
The dungeons in Solasta are more than flat game-boards. Climb, jump, or fly around obstacles. Evade or surprise foes from above or below. Push them into chasms or drop things on their heads. Position yourself on high grounds to start the fight with an advantage.
True to the Tabletop
Wizards of the Coast granted Tactical Adventures a license to use the Dungeons & Dragons SRD 5.1 content and ruleset furthering the vision of making the most faithful video game adaptation with the Tabletop ruleset!
Solasta: Crown of the Magister - Inner Strength DLC is out now for XBOX & PC!
Catch up on all the Xbox news, releases and DLC, follow @XONEHQ on Twitter, Pinterest, Instagram, Facebook and YouTube, install the free XBOX app for Android, and stay tuned!
Xbox Store: here
Solasta: Crown of the Magister Achievements
Rate This Article
Average Score: 4.25




Votes: 4