Next-generation sandbox MMORPG 'Archeage 2' coming to consoles and PC
Published: Thursday, November 24, 2022Tagged: Gaming, ID@Xbox, Steam, Windows, Xbox One, Xbox One X, Xbox Series X|S

Kakao Games and XLGAMES announced that their eagerly anticipated MMORPG, Archeage 2, is coming to consoles and PC. Check out the first official trailer!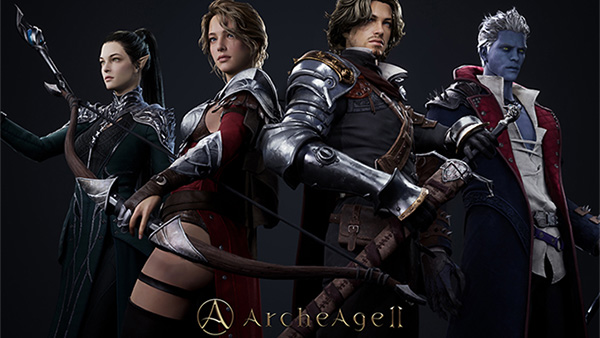 ArcheAge is a highly-lauded MMORPG developed by XLGAMES, featuring deep customization of skills and experiences across the mystical land of Erenor. Launched in 2013, ArcheAge has gone on to become a mainstay in the world of MMOs. ArcheAge: Unchained was released in 2019 for North America/Europe.
Capturing what fans love about the popular MMO, this thrilling first look at its sequel introduces a bold new adventure as players rediscover Auroria. This vast continent has been reimagined for a new generation of ArcheAge players; whether by land, air, or sea, you'll fight foes - both new and old - as you look to settle within these untamed lands. Giving fans a tantalising taste of what's to come, ArcheAge veterans will notice plenty of reminiscent nods to the original game.
Following its success, and relaunching in 2019 as ArcheAge: Unchained, the team at XLGAMES have promised an ambitious follow-up that is currently expected to launch in 2024. ArcheAge 2 will evolve and expand the immersive, player-driven sandbox experience fans have continued to enjoy for almost a decade, with an exciting new story to tell.
ArcheAge 2 furthers the legacy of XLGAMES' original ground-breaking MMORPG, defined by its seamless sandbox worlds where players can claim their own territory, wage wars, and directly influence the in-game economy. Since launch, ArcheAge has amassed more than 20 million registered users across 64 countries including North America, Europe, Japan, and China.
This year's G-Star Global Game Exhibition in Busan, South Korea, attendees were treated to a beautiful cinematic trailer, introducing the next chapter in the ArcheAge saga. Check it out below.
ArcheAge 2 is powered by Unreal Engine 5 and will be coming to consoles and PC. No release date was announced.
Keep up-to-date with the latest Xbox news, video game releases and DLC, follow @XONEHQ on Twitter, Pinterest, Instagram, Facebook and YouTube, install the free XBOX app for Android, and stay tuned!
Average Score: 4.5





Votes: 2