New Tomb Raider: Amazon's Inclusion is a Concern
Published: Monday, December 19, 2022Tagged: Gaming

Back in July 2022, leaked information about something called Project Jawbreaker seemed to indicate a sea change for the Tomb Raider franchise, transforming it from a lonely platformer into a group adventure with a dash of romance thrown in. However, an official announcement released in December has put an end to that particular bit of whispering, and Tomb Raider now seems to be going back to its origins.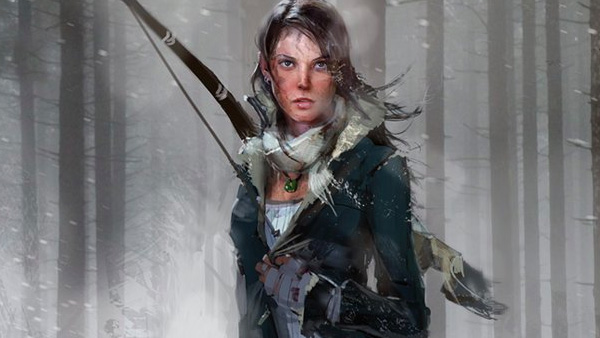 Crystal Dynamics
In partnership with Amazon Games, incumbent Tomb Raider developer Crystal Dynamics will create the next installment in the long-runnin franchise. The Californian studio has been in charge of Lara's adventures since 2006's Tomb Raider: Legend, which ended up being one of the best-selling entries in the series. Previously, the now-defunct Core Design worked on Tomb Raider but disappointed fans with their final effort, 2003's Tomb Raider: The Angel of Darkness.
Returning to the present, the resumption of Lara Croft's adventures was inevitable, despite the fact that the adventurer has been rather quiet since the culmination of Crystal Dynamics' Survivor trilogy in 2018. Lara has arguably inspired some of the biggest game series in the business since her debut in 1996, including Naughty Dog's Uncharted, Assassin's Creed, and the modern (post-2000) Prince of Persia titles. However, her fame to date goes well beyond video gaming.
A pair of movies starring Angelina Jolie put our heroine on the silver screen while a host of similar characters have appeared around the web in the form of Action Jack and conquistador Gonzo. These two games are casino slots that can be found on the Playstar website, alongside various mythology-themed games like Hoard of Poseidon, a god who was mentioned in Tomb Raider: Anniversary. Of course, Steven Spielberg's Indiana Jones had a hand in creating all these characters.
Amazon Games
While not much is known about Tomb Raider's return, other than the fact that it will be built in Unreal Engine 5 and feature "mind-bending puzzles", the presence of Amazon as the publisher does ring a few alarm bells. Jeff Bezos' monolithic bookstore has a rather poor track record in video gaming. Founded in 2010, Amazon only made mobile games until 2019's The Grand Tour Game.
Since then, the studio has published New World, which had a rocky start, and taken over the reins of Smilegate's Lost Ark MMO in the West. This is all fine. What's worrying is that Amazon Games has more canceled games in its recent back-catalog than released ones, namely, Nova, Intensity, Breakaway, Crucible, and a Lord of the Rings MMO. Crucible spent six years in development at Amazon's Relentless Studios but managed just one month on the shelves.
The good news is that Amazon doesn't appear to be developing Tomb Raider so Crystal Dynamics should hopefully be able to continue its stellar run in the franchise. As for a release date, that's still very much unknown - as is the name of the new title. In any case, it's a relief to see Lara making yet another return to the adventuring circuit.
Chimera Entertainment confirmed that Strategy 4X title, Songs of Silence, will release in Spring 2024. The game will be released first on PC, with console versions...

Developer Nekki dropped the first gameplay trailer of SPINE, its upcoming gun fu action game, at the PC Gaming Show: Most Wanted. SPINE will let you unleash stylish and...

Sam & Max: The Devil's Playhouse, a remastered version for one of the last traditional adventure games Telltale made before hitting it big with The Walking Dead, is...