Next-Gen Psychological Horror 'Stray Souls' will release on Xbox Series X|S, PlayStation 4|5 and PC in 2023
Published: Thursday, March 16, 2023Tagged: Gaming,

[email protected]

, Steam, Windows, Xbox Series X|S

Independent game studio Jukai Studio (@JukaiStudio) and Versus Evil (@vs_evil) revealed that mystery-driven psychological horror game Stray Souls (@StraySoulsGame) will arive on Xbox Series X/S, PlayStation 4|5 and PC via Steam in 2023; with a hands-off demo also being shown to press at GDC 2023. Dive into the mind of Daniel, a teenage boy who inherits a home from his estranged grandmother.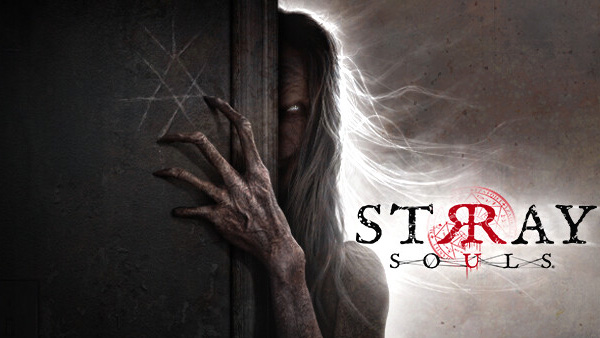 Stray Souls combines beloved elements of Japanese survival horror games with an array of new tricks, including a variety of randomized systems where enemy encounters, item placement, paranormal activity and even weather patterns are always changing so no two playthroughs are exactly the same. Using the power of Metahuman technology and Unreal Engine 5, characters and environments are authentically brought to life, throwing you straight into the dread and dismay of the narrative.
Unlock the secrets hidden within the haunted town of Aspen Falls, featuring gruesome enemy encounters, epic bosses, cunning puzzles, and a deep story where not everyone is who they seem. Play as Daniel – an average teenager whose life is forever changed after inheriting the home of his estranged grandmother and meeting a mysterious woman with intimate knowledge about his family, the house, and its shocking connection to his past. The gameplay elements inspired by classic horror combat with souls-like precision put a fresh spin on the modern action-horror genre.
Stray Souls Features:
Explore the town of Aspen Falls and surrounding areas to uncover a malevolent plot set in motion at Daniel's birth.
Immerse yourself in Daniel's story. Choose responses at key moments through branching dialogue options, shaping Daniel's tone and personality.
Fight hordes of nasty creatures or run for your life. Simplified combat without massive load-outs puts the focus on strategizing combat tactics and resource management.
Solve dozens of clever puzzles with out-of-the-box solutions to test your wit.
Randomized systems ensure that enemy encounters, item locations, changing weather patterns, and strange phenomena all occur at various places, making each playthrough unique.
Stray Souls will scare you on Xbox Series X|S, PS4|5 and PC in 2023! Don't miss this psychological horror game with a mystery twist!
Get the latest Xbox News, game trailers, achievements, release dates and indie updates by following @XONEHQ on Twitter, YouTube, Instagram, Facebook, and Pinterest. You can also download the free XBOX app for Android!
Most Recent Trailers for Stray Souls
Rate This Article
Average Score: 4.83





Votes: 6