PAX East 2023: Wired Productions to showcase five amazing indie games
Published: Saturday, March 18, 2023Tagged: Gaming,

[email protected]

, Industry, Steam, Windows, Xbox One, Xbox One X, Xbox Series X|S

Wired Productions (@WiredP) will present five amazing indie games at PAX East 2023, featuring the talent and creativity of their upcoming developers. Fans who show they follow Wired, and their developing partners on social media, can also be (temporarily) tattooed and claim an exclusive "I Love Indie Games" wristband to show off their love of games with pride!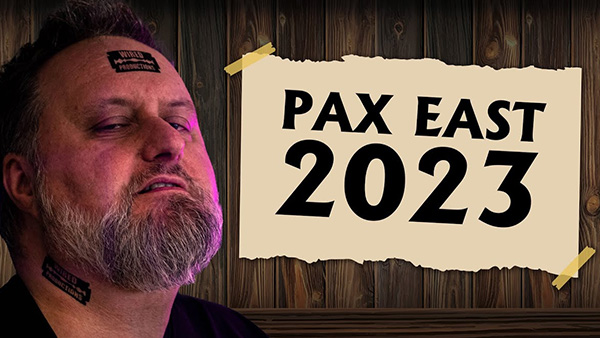 Billed as an 'Indie Games Parlor', attendees will be able to visit the Wired booth located at stand 1807 and experience first playable demos, new showcases and get hands on with an extensive store range of exclusive merchandise, including Wired's No F*ing Thanks Pin Badge - a continuation of Wired's 2021 campaign calling on the games industry to reject NFTs.
Returning to PAX East for 2023, visitors can rediscover the charming narrative puzzle adventure Tin Hearts, brought to you by Rogue Sun, including former members of ex Lionhead developers whoworked on Fable. Set to release on April 20th and voted Gamescoms "Most Wanted Nintendo Switch Game", Tin Hearts is an immersive game wrapped in a powerful tale of love and compromise taking players through a magical toy-filled world using a variety of whimsical and inventive contraptions. March through soldier-routing riddles and solve increasingly elaborate puzzles to unravel the emotional, thought-provoking story of Albert J. Butterworth, a genius inventor of Victorian times.
Making its American debut comes Bulwark: Falconeer Chronicles, a standalone game created by maverick solo developer Tomas Sala. Set in the expansive oceanic world of the BAFTA-nominated 'The Falconeer', Bulwark: Falconeer Chronicles is an open world, highly experimental take on the freeform building genre. Explore and pick any rock, cliff or mountain to build your fortress in a rich and living world.
Visitors can also choose to dive into The Last Worker, developed by Oiffy, Wolf & Wood Interactive Ltd and created, Directed and Written by Jorg Tittel, The Last Worker is an immersive narrative adventure which makes players question their place in an increasingly automated world, a week ahead of its launch on March 30th, 2023. The Last Worker is set in a lonely, oppressive but strangely beautiful environment, with characters designed by comics legend Mick McMahon, with unique, immersive gameplay mechanics, seamlessly interwoven into a narrative game like no other. Delivering an emotional and thought-provoking story, The Last worker is filled with rich characters performed by an all-star cast.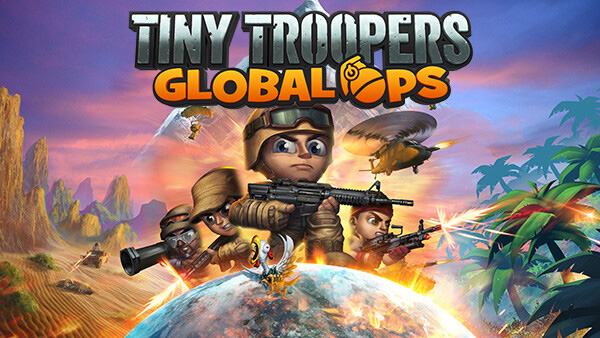 As well as this, visitors can get hands-on with Epiphany Games twin-stick arcade shooter, Tiny Troopers: Global Ops which is out now. Lead an elite squad of battle-hardened specialists through an epic campaign of 40+ missions across 6 theaters of war where you can take your troopers into explosive battles through scorching deserts - dense, sweltering jungles and the coldest of frozen tundras!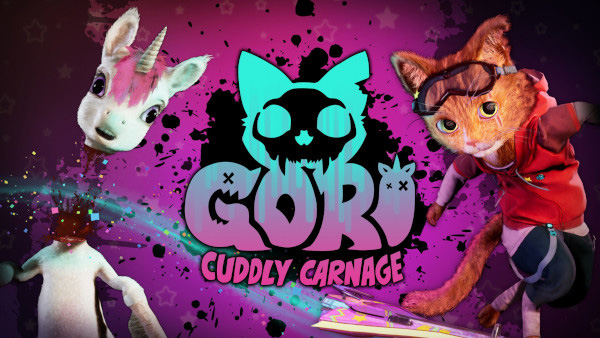 In addition, attendees can purr-use through the latest demo of Angry Demon Studio's hack 'n' slash adventure Gori: Cuddly Carnage. Set in a futuristic neon world of extreme and mutated toys take on the role of the adorable feline hero, Gori, on a death-dealing hoverboard to save the cuddly crew from certain cat-astrophe. Want to slice creepy toys? Want to dice mutated unicorns? Want to play as a bad-ass kitty on a death-dealing hoverboard? Great news - Gori: Cuddly Carnage is the game for you!
For more games industry news, be sure to follow @XONEHQ on Twitter, YouTube, Instagram, Facebook, and Pinterest, download the free XBOX app for Android, and stay tuned!
Official Site: https://wiredproductions.com
The Last Worker Achievements
Latest The Last Worker News & Rumors
Wired Productions confirmed that The Last Worker (@TheLastWorker), the upcoming immersive narrative adventure from Oiffy, Wolf & Wood Interactive Ltd, is primed for March...

Wired Productions, Writer/Director Jörg Tittel and pioneering independent games studio Wolf & Wood, confirmed that The Last Worker will be launching on PC, Steam, Epic...

Wired Productions (@WiredP), Writer / Director Jörg Tittel and pioneering games studio Wolf & Wood are today thrilled to announce that Zelda Williams (The Legend of...
Rate This Article
Average Score: 4.33




Votes: 3