Microsoft Reveals Official Xbox One Component Details
Published: Tuesday, August 27, 2013Tagged: Gaming, Xbox Hardware, Homebrew, Xbox One,

Microsoft has unveiled the first technical details for the XBox One today at Hot Chips 25. The Xbox One supports shared coherent memory between 8 AMD Jaguar cores and it's DX 11.1+ GPU, includes 8GB DDR3 memory which peaks at 68GB/sec, 264GB/s total memory bandwidth, and a 500 GB Hard Drive.

Xbox One Specs:
Custom Jaguar x86-64 cores, two clusters of 4 cores
68 GB/sec peak bandwidth to off-chip 8GB DDR3 memory.
204 GB/s peak bandwidth to 32MB of on-die storage.
47MB of cache
8G DDR3
8G FLASH
Coherent Shared Memory
Memory sharing & bandwidth (HSA HUMA)
DX11.1+ GPU @ 1.71 BILLION POLYGONS A SECOND
264GB/s total memory bandwidth
GPU CONTAINS 15 co-processors
500 GB HARD DRIVE ++
Audio offload processor 15 GFLOPS

XBox One Main SoC (System on a chip)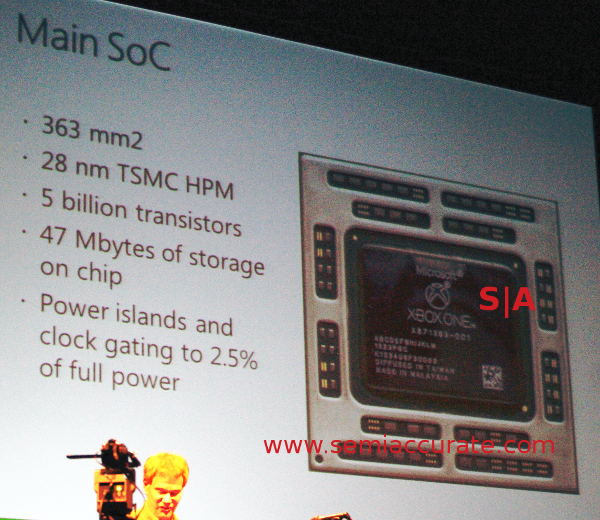 XBox One System
Xbox One CPU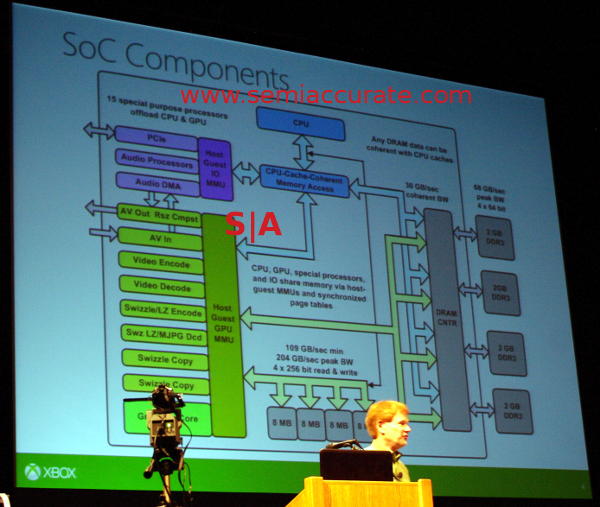 Xbox One GPU
XBox One audio diagram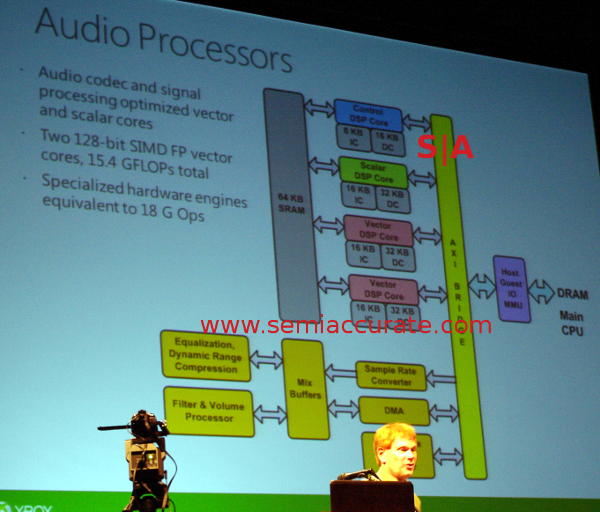 Keep an eye on our own official Xbox One vs. PS4 Specs page and add us to your favorites as we try to keep you all updated with the latest Xbox One information right here on XBOXONE-HQ.


Did you find this article interesting? Share the following url with your friends:

https://www.xboxone-hq.com/news/61-microsoft-reveals-official-xbox-one-component-details
Credit goes to kennethk for the headsup.


Related URL
:
semiaccurate.com
Playing games is an extremely fun activity, but getting paid for playing sounds too good to be true. However, this is possible in the modern world. You can check it yourself...

Playing video games is one of the most fun and engaging activities. Not only kids enjoy video games but a great majority of adults too in modern times. Many studies suggest...

Turtle Beach (@TurtleBeach) today announced a new working partnership with the Chicago Huntsmen CDL Franchise.Owned by NRG Esports and led by Co-CEOs Andy Miller and esports...
Average Score: 4.5





Votes: 14