Spin-chilling psychological horror 'Anthology of Fear' launches this week on Xbox One and Xbox Series X|S consoles
Published: Monday, October 02, 2023Tagged: Gaming, ID@Xbox, Steam, Windows, Xbox Live, Xbox One, Xbox One X, Xbox Series X|S, Xbox Store

Anthology of Fear, a psychological horror game with three unique stories, is coming to Xbox One and Xbox Series X|S this week. The game is developed by OhDeer Studio and 100 GAMES, and published by Ultimate Games S.A. on Xbox.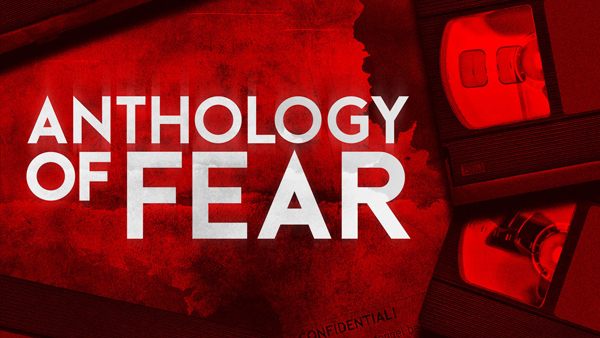 Anthology of Fear is a unique psychological horror game with gameplay shown from a first-person perspective and stylish audiovisual design. The gameplay is based primarily on exploration, puzzle-solving, and investigation.
The game tells the story of Nathan's disappearance and also includes many side plots that are closely related to the mysterious disappearance. Among other things, we learn the story from the perspective of his brother, Ethan, who is looking for him. The protagonist conducts a one-man investigation and searches for the truth, although this is not easy and leads to a confrontation with what seems surreal and difficult to understand.
The title consists of several chapters, and the gameplay is enriched by presenting the story from the perspective of several different characters. As the developers emphasize, it takes an average of 2.5 to 4.5 hours to complete the game.
FIND YOUR WAY OUT OF THE NIGHTMARE
Discover the story chapter by chapter, with each one unveiling their common tragedy. Explore embodied horrors of human consciousness and fight your way through them to find your brother.
DISCOVER THE TRUTH
Your personal investigation leads you into an abandoned medical facility. Gradually, you discover its disturbing past, as well as what happened to people associated with it.
EXPERIENCE THE PARANORMAL
Delve into the memories of people associated with your brother's disappearance. Experience the unexplainable, survive the unimaginable, and put the pieces together.
COMPLETE YOUR INVESTIGATION
Avoid the dangers waiting for you on your way to the truth. Interact with your surroundings and take part in surreal experiences which may help you understand what happened.
ANTHOLOGY OF FEAR FEATURES
unique story;
psychological horror;
multidimensional fear;
ambiguous reality;
stylish audiovisual setting.
Anthology of Fear will be available for Xbox One and Xbox Series X|S on October 4, 2023. The game is out now for PC and Switch, and will release later in 2023 on PlayStation 4 and PlayStation 5.
Dive into more video game news, release dates, previews, and upcoming games for Xbox One, Xbox Series X|S, Windows PC, Steam, GOG & Epic Store by following @XONEHQ on Twitter, Reddit, Instagram, and Pinterest, or subscribe on YouTube. You can also download the free Xbox News app for Android.

Xbox Store: here
Anthology of Fear Achievements
Rate This Article
Average Score: 4




Votes: 2