Full Mojo Rampage Arrives Later This Year on Xbox One, PlayStation 4
Published: Friday, August 28, 2015Tagged: Gaming, ID@Xbox, Xbox Store, Xbox One

Nicalis Inc, developers of The Binding of Isaac: Rebirth, announced this week that it's multiplayer, Voodoo-infused roguelike Full Mojo Rampage will be releasing later this year on Xbox One and PlayStation 4.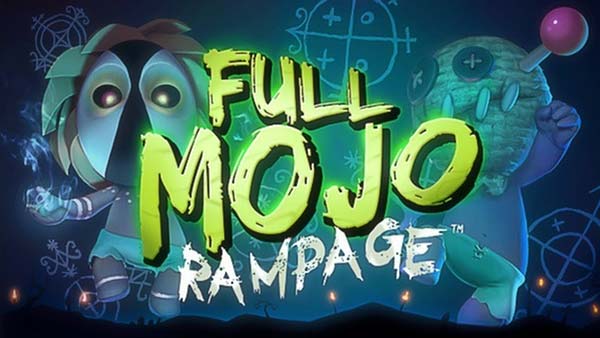 Full Mojo Rampage
takes you into Voodoo reality with up to four of your friends online! So load up your mojos, make some deals with the Loa, and get ready to rampage.
Mojos? Loa? What the what? Let me lay it down for you:
You: A voodoo apprentice, hungry for knowledge and power.
Loa: All-powerful gods of Voodoo, willing to help you...more or less.
Mojo: Artifacts of power scattered throughout the world. Some of them help you. Some of them...don't.
The World: Randomly-generated levels packed full of critters hungry for your blood.
Death: A minor setback.
Fight your way through the world to collect mojos and find the shrines of the Loa, all-powerful gods, known as much for their vices as for their strength. Each of the gods can grant you great power, though it won't come free. The Loa like to have a little fun with power-hungry adventurers, but their idea of fun might not always match up with yours.
With online multiplayer, you have the option of bringing in up to three of your friends, but it's your choice whether to cooperate or sabotage by challenging them in one of the versus modes: Capture the Flag, Deathmatch, or King of Mojo.
Developed by Nicalis Inc,
Full Mojo Rampage
will be available later this year on Xbox One and PlayStation 4.
Xbox One Games:
Full Mojo Rampage
Full Mojo Rampage Achievements
Most Recent Trailers for Full Mojo Rampage