The top new and upcoming games of 2019, 2020 and beyond for Xbox One, PS4, PC
Published: Sunday, April 14, 2019Tagged: Gaming, ID@Xbox, Pre-order, Xbox Live, Xbox One, Xbox One X

Let's take a look at the top new and most anticipated games coming to Xbox One this year and beyond. Find all of the best news & rumors, release dates, screenshots, Xbox One games trailers, Xbox achievements, info and more.
There's a whole swag of new and upcoming Xbox One, PS4 and Windows 10 PC games on the way, so let's take a look at some of the newest and most anticipated Xbox One games out now and coming soon on Xbox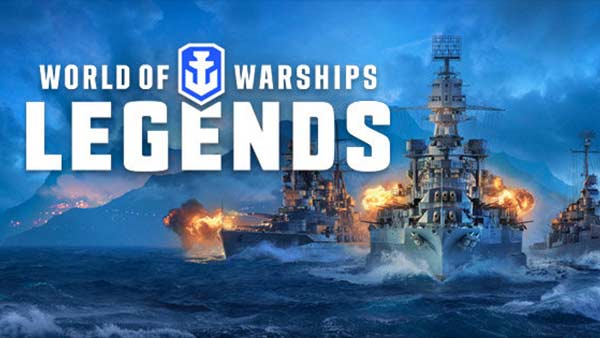 Xbox One, PlayStation 4
World of Warships: Legends features a variety of different commanders, each with their own playstyle and perks. It's important players not only level the commanders up to make their fleet more effective, but also build a collection of these heroes so they can be used on several different ships with varying playstyles. Along with overall gameplay changes to offer console gamers a custom experience, the graphics engine for World of Warships: Legends has been significantly reworked to make the most of console hardware and provide stunning visuals for Xbox One, Xbox One X, PlayStation 4 and PlayStation 4 Pro.
Developer: Wargaming | Publisher: Microsoft | Release Date: April 16, 2019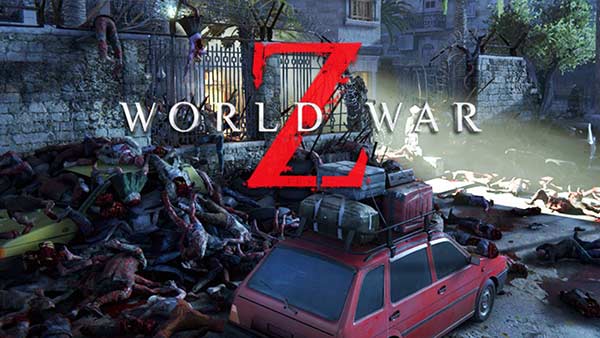 Xbox One, PlayStation 4, Windows 10
World War Z is a new four-player coop third-person shooter is coming for Xbox One, PlayStation 4, and PC! While World War Z's core four-player co-op pits you against relentless swarms of AI zombies, PvPvZ offers a completely unique experience, challenging you to outlive both the living and the dead across a variety of competitive modes designed for 4v4 combat.
Powered by Saber's dynamic Swarm Engine, World War Z unleashes hundreds of fast-moving, bloodthirsty zombies at a time on players in a nail-biting action experience around the world, including New York, Moscow, Jerusalem and more. Play in co-op with up to 3 friends using six distinct classes and an arsenal of deadly weapons, explosives, turrets and traps to demolish the undead menace and survive another day.
Developer: Saber Interactive | Publisher: Paramount Games | Release Date: April 16, 2019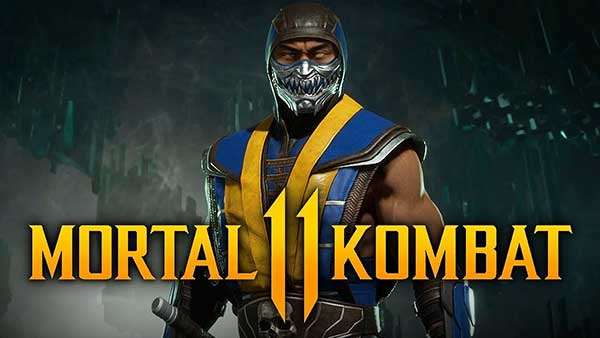 Xbox One, PlayStation 4, Windows 10, Nintendo Switch

Mortal Kombat is back and better than ever in the next evolution of the iconic franchise. The all new Custom Character Variations give you unprecedented control to customize the fighters and make them your own. The new graphics engine showcasing every skull-shattering, eye-popping moment, brings you so close to the fight you can feel it. And featuring a roster of new and returning Klassic Fighters, Mortal Kombat's best in class cinematic story mode continues the epic saga over 25 years in the making.
Developer: NetherRealm Studios | Publisher: Warner Bros. Interactive | Release Date: April 23, 2019
Xbox One, PlayStation 4, Windows 10
The Borderlands franchise returns, packing bazillions of guns and an all-new mayhem-fueled adventure! Blast through new worlds and enemies as one of four brand new Vault Hunters – the ultimate treasure-seeking badasses of the Borderlands, each with deep skill trees, abilities and customization. Play solo or join with friends to take on insane enemies, score loads of loot and save your home from the most ruthless cult leaders in the galaxy.
Developer: Gearbox Software | Publisher: 2K Games | Release Date: September 13, 2019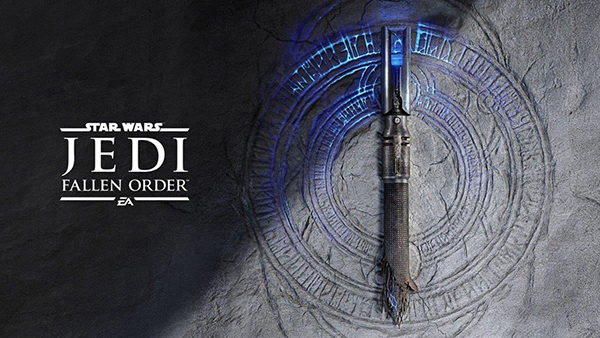 Xbox One, PlayStation 4, Windows 10
Jedi: Fallen Order takes place during the period shortly after Revenge of the Sith, following a "surviving Padawan" during the dark times of the franchise when the Jedi are being hunted down. Develop your Force abilities, hone your lightsaber techniques, and explore the ancient mysteries of a long-lost civilization—all while staying one step ahead of the Empire and its deadly Inquisitors.
Developer: Respawn Entertainment | Publisher: Electronic Arts | Release Date: November 15, 2019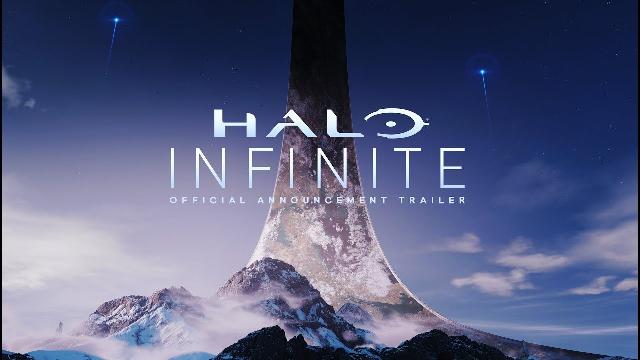 Xbox One, Windows 10 Exclusive
Halo Infinite, the next chapter in the epic Halo saga power by slipspace engine with a story centered on Master Chief! Developed by 343 Industries and created with our new Slipspace Engine, Halo Infinite was revealed at the Xbox E3 2018 Briefing with a thrilling engine demo that provided a glimpse into the future of the Halo franchise, leading it into new and unexpected directions.
Developer: 343 Industries | Publisher: Microsoft Game Studios | Release Date: 2019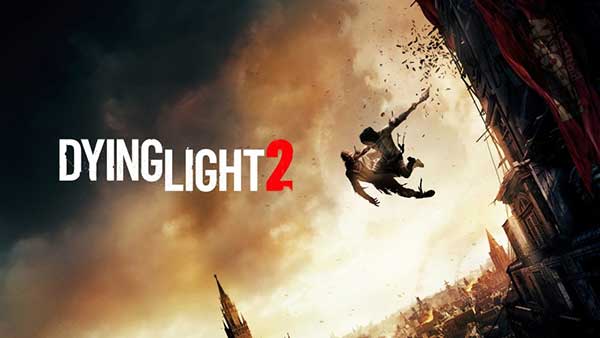 Xbox One, PlayStation 4, Windows 10
Dying Light 2 is a survival horror action role-playing game. In Dying Light 2, the fate of a decaying City is in your hands. Every choice matters. Discover the bold sequel to a best-selling open-world phenomenon. Dare to see how your choices will decide the fate of a decaying City in the Gameplay World Premiere.
Developer: Techland | Publisher: Warner Bros. Interactive | Release Date: 2019
Xbox One, PlayStation 4, Windows 10, Nintendo Switch
Developed by id Software, DOOM Eternal brings the ultimate combination of speed and power with the next leap in push-forward, first-person combat. As the DOOM Slayer, return to take your vengeance against the forces of Hell. Set to an all-new pulse pounding soundtrack composed by Mick Gordon, fight across dimensions as you slay new and classic demons with powerful new weapons and abilities.
Developer: id Software | Publisher: Bethesda Softworks | Release Date: 2019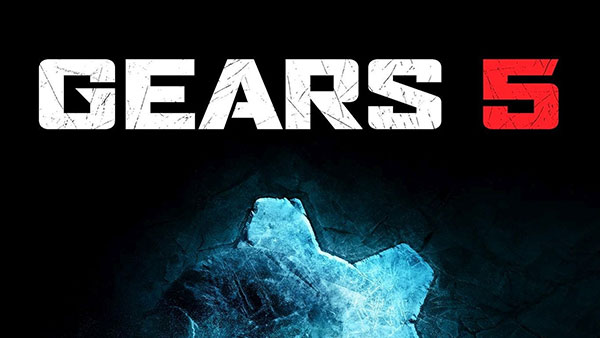 Xbox One, Windows 10
In Gears 5 as Kait, journey across the biggest, most beautiful Gears world ever created. Play solo or with a friend in local split-screen co-op, or online co-op and experience every mode in 4K Ultra HD resolution with stunning HDR at a smooth 60 frames per second.
Developer: The Coalition | Publisher: Microsoft Studios | Release Date: 2019
Beyond Good and Evil 2 is the spiritual successor to the cult classic, a prequel that will transport players into a profoundly multicultural world, capturing the spirit of the original with grandiose decors and intense dramas that play out across a vast universe. Through the Space Monkey Program, Ubisoft Montpellier will be developing the game alongside its community of fans.
Developer: Ubisoft Montpellier | Publisher: Ubisoft | Release Date: 2019
The next few years are going to be even more exciting for Xbox owners with a whole bunch of new Xbox One games, hardware, services and exclusive content yet to be announced.
For more information, browse through all of our Xbox coverage via the Xbox One Games hub, and don't forget to follow us on Twitter, YouTube, Google+ and Facebook for the latest Xbox news & rumors, previews, upcoming Xbox One games and release dates, Xbox screenshots & wallpapers, Xbox One Video Game Trailers, ID@Xbox games, Xbox Achievements and Games with Gold updates.
World of Warships: Legends Achievements
Most Recent Trailers for World of Warships: Legends
Latest World of Warships: Legends News & Rumors
World of Warships, the world's biggest naval MMO across PC and console, launches its monthly shipment of fresh content this week on all platforms.World of Warships on PC...

The Summer Anniversary Festival to celebrate World of Warships: Legends (@WoWs_Legends) second birthday kicks off from 26 July with a new campaign, Arpeggio of Blue Steel...

Microsoft has confirmed that all Xbox players can now access Xbox Live online multiplayer for free. Effective 21 April, Xbox players can access online multiplayer at no...
Rate This Article
Average Score: 4.68





Votes: 19