Lamborghini eSports announces second edition of The Real Race competition for sim racers
Published: Wednesday, May 26, 2021Tagged: eSports, Gaming, Windows, Xbox One

The first edition of Lamborghini eSports' The Real Race in 2020 was a major success, attracting more than 2500 drivers from 109 countries. The competition returns for its second year in 2021, with a new and upgraded regional format featuring three tournaments across Europe, America and Asia. Once again, the world's leading sim racers will compete driving a Lamborghini Huracán GT3 EVO in the simulation racing game Assetto Corsa Competizione, to win an experience at Lamborghini Headquarters in Italy and the opportunity to become the first Lamborghini Official Sim Driver.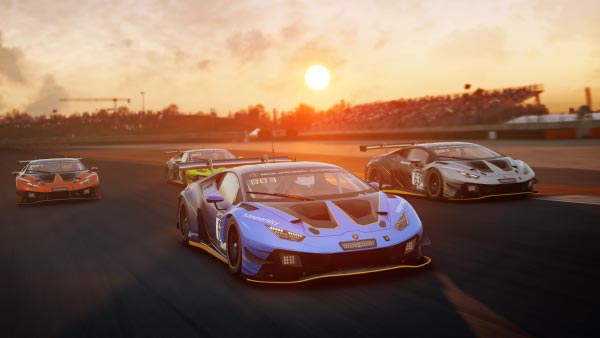 Assetto Corsa Competizione was developed alongside car manufacturers and provides a dynamic platform for Lamborghini's latest racing series. The game is also used by official Lamborghini Squadra Corse test and race drivers in their real-world preparations.
Following 2020's inaugural competition won by German sim racer Nils Naujoks, this year Lamborghini ESports offers a new global approach to The Real Race. Racers will compete both in traditional Grand Prix and in three Endurance races to earn points within their regional leaderboards.
The luxury super sports car brand will fuel the sim racing community by creating an immersive eSports competition at the wheel of the Lamborghini Huracán GT3 EVO: the three-times winning car of the Daytona 24 Hours. Lamborghini's Centro Stile, its in-house design department, has created an exclusive race livery, which is customizable in 12 different versions by competitors, with each car and displaying the trademark logos of partners, Kaspersky and Assetto Corsa Competizione.
The competition will take place in a tournament running from June to November in which racers around the world can sign up for the open qualifiers, running weekdays Monday to Friday. The top 40 players from the open qualifiers go to the closed qualifier hosted every Saturday. Finally, the top 20 participants from the closed qualifiers will enter The Real Race on Sunday, competing twice on the same track. The 10 weekly qualifiers for each region will offer participants the chance to earn points for their respective regional ranking and climb the ladder to become the next regional champion.
"eSports is a field where we want to play a major role." says Federico Foschini, Lamborghini Chief Marketing & Sales Officer "The Real Race is a six months-long event that allows players to live the thrill of true competition through the preparation and participation in races against some of the best sim racers in the world. We're proud to host this competition and to offer The Real Race's winner the opportunity to live a real-life immersive experience in the world of Lamborghini and be provided with the prospect of a career in eSports."
This second edition of The Real Race strengthens Lamborghini's support and commitment to the eSports scene. After launching its first digital competition last year, Lamborghini has signed partnerships with major gaming brands on the eSports scene including Rocket League and Asphalt 9: Legends, which now offer players the opportunity to drive Lamborghini models including the Huracán STO and the Essenza SCV12.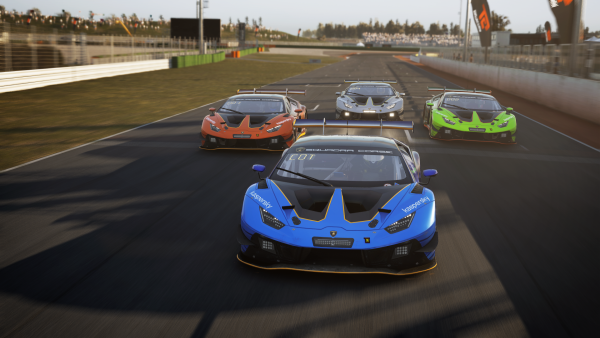 Real Race 2021 Calendar
Grand Prix

Endurance Mode

5-13 Jun - Monza
5-11 Jul - Laguna Seca
2-8 Aug - Kyalami
23-29 Aug - Zanvoort
27 Sept - 3Oct - Catalunya
11-17 Oct – Silverstone
22-28 Nov - Misano Adriatico

19-25 Jul – Suzuka
13-19 Sept – Nurburgring
8-14 Nov - Spa Francorchamps
The Real Race 2021 prizepool will include a track experience with the Lamborghini Racing Team and a VIP experience at Lamborghini Headquarters and a chance for the TOP 1 player of each regional ranking to become a Lamborghini Official Sim driver.
The Real Race – Practical information
Registrations opened on Thursday, May 20th at 10 am CEST To sign up, go to: https://esports.lamborghini/.
How to watch?
The entire competition will be broadcast on Lamborghini Squadra Corse YouTube channel.
For more information and details on how to enter, visit esports.lamborghini.
Assetto Corsa Competizione Achievements
Most Recent Trailers for Assetto Corsa Competizione
Latest Assetto Corsa Competizione News & Rumors
Publisher 505 Games (@505_Games) and developer Kunos Simulazioni launch Assetto Corsa Competizione's (@AC_assettocorsa) version 1.9 update with revamped physics and a new...

505 Games and developer Kunos Simulazioni expand Assetto Corsa Competizione on Xbox Series X|S and PlayStation 5 consoles today with the Challenger and American Track...

The 505 Games publisher sale is now LIVE on Xbox, Nintendo, Steam and the Epic Games Store. Grab deals on Death Stranding, Control Ultimate Edition, Ghostrunner, Assetto...
Rate This Article
Average Score: 4.66





Votes: 3