'Below the Stone' tunnels onto PC via Steam Early Access ahead of release on Xbox Series, PlayStation and Switch in 2024
Published: Saturday, November 18, 2023Tagged: Gaming, ID@Xbox, Steam, Windows, Xbox Series X|S

Below the Stone (@BelowTheStone), the retro extraction roguelike from Strollart and Apogee (@Apogee_Ent), is out on PC via Steam Early Access ahead of its release on Xbox Series X|S, PlayStation 5|4, and Nintendo Switch next year.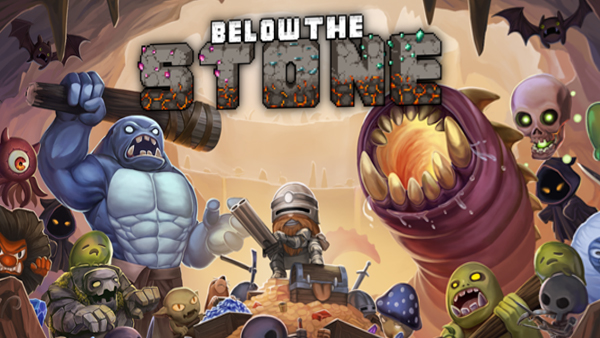 Below the Stone is a pixel-art roguelike about dwarves on the quest for the deepest depths. A place where each and every descent will lead to new adventures -- and where only the most determined dwarves with many lost lives will be rewarded by the hidden world lying below the stone.
Brave a terrifying gauntlet of underground horrors as a small-but-mighty mining dwarf in search of glorious treasure. Descend to the depths of procedurally generated caves and dungeons across a plethora of pixel-art biomes. Hack through crumbling rock walls to uncover long-lost loot, and unleash massive melee and magical firepower against mythical foes.
Upgrade gear and items to prolong each underground escapade. Escape to the surface to deposit rummaged rewards, or dive deeper in search of shimmering secrets. But mind every step, as death sends cave divers back to the surface, with gear forever lost underground.
Crack open treasure chests brimming with untouched bounties like gold, silver, and platinum, and light the path to prosperity with dungeon and ore-detecting devices. Haul plundered resources and precious gems to the benevolent blacksmith in exchange for weapon and gear upgrades. Craft items to prolong each journey, from near-impervious armor to healing potions fresh from the alchemist's cauldron.
When axes and swords aren't quite cutting it, shake down darkness-dwelling bandits with copper-laced crossbows, cave sweeping shotguns, and booming blunderbusses. Toss massive area-of-effect explosives like dynamite that both blast enemies backwards and destroy chunks of rock with ease.
Chat up cave-dwelling moles and other NPCs willing to do business…for a price. Take on side quests from fellow cave-diving contemporaries. Brave the twists and turns of the undiscovered while carefully calculating the cost of moving onward. Return to the surface with the day's loot in tow, or succumb to greed in search for greater rewards. But beware, as death sends miners back up to the start, all possessions lost to the earth below.
Below the Stone is available now via Early Access on PC via STEAM and GOG. The game will be released on Xbox Series X|S, PlayStation 5, PlayStation 4, and Nintendo Switch in 2024.
Dive into more video game news, release dates, previews, and upcoming games by following @XONEHQ on Twitter, Reddit, Instagram, and Pinterest, or subscribe on YouTube. You can also download the free Xbox News app for Android.
Latest Below the Stone News & Rumors
Below the Stone (@BelowTheStone), the dwarf-themed extraction roguelike by developer Strollart and publisher Apogee Entertainment (@Apogee_Ent), launches into Early Access...

Apogee (@Apogee_Ent) and Strollart announced that Below the Stone, a retro-style roguelike, will launch in Early Access on Steam for PC and GOG in Q4 2023. A new demo is also...
Rate This Article
Average Score: 4.66





Votes: 6