GoldenEye 007
Developer:

RARE

Publisher:

Xbox Game Studios
GoldenEye 007
Following (13)
Developer
:
RARE
Publisher
:
Xbox Game Studios
Xbox Store: here
GoldenEye 007, a remastered version of the 1997 first-person shooter video game for the Nintendo 64, is coming to XBOX and NINTENDO SWITCH on January 27th, 2023.

James Bond returns! More than 20 years after the classic that introduced a generation to stealth-based shooter gameplay first hit the shelves, GoldenEye is back to thrill players old and new. Beginning in the heavily guarded chemical weapons facility at the Byelomorye Dam, you'll guide Bond on a global covert operation to stop the devastating power of the GoldenEye satellite from being unleashed upon the world.

With 20 campaign missions to master at a range of difficulty levels, unlockable cheat modes and a truly classic split-screen multiplayer mode for up to four players, GoldenEye preserves all the action and excitement of the original game – while adding Xbox achievements and a raft of new features that enhance its timeless gameplay for the modern day.

Whether you're a veteran player or a rookie agent taking on this genre-defining mission for the first time, GoldenEye is a legendary gaming experience not to be missed.

You are Bond, James Bond. You are assigned to covert operations connected with the GoldenEye weapons satellite. M will brief you on your mission and objectives from London. Q Branch will support your efforts with a plentiful supply of weapons and gadgets. Moneypenny offers you light-hearted best wishes and you're off! Your mission begins in the heavily guarded chemical warfare facility at the Byelomorye Dam in the USSR. Look and shoot in any direction as you navigate 12 interactive 3-D environments. Use stealth and force as you see fit in matters of international security. Consider the military personnel expendable. You are licensed to kill!

The remastered version of Golden Eye 007 will be available for Xbox consoles on January 27th, 2023. Golden Eye 007 for Xbox includes achievements, 4K resolution, a smoother framerate and in split-screen local multiplayer! The Xbox version of GoldenEye 007 will NOT feature online multiplayer. Play it on day one with Xbox Game Pass.

Offline Players:

2-4
Xbox Series X|S Optimized
Shared/Split Screen
Dolby Digital
Online Multiplayer:

NO
File Size: 310.69 MB
Smart Delivery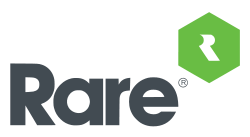 GoldenEye 007 Achievements
Latest GoldenEye 007 Game Trailers & Videos
Latest GoldenEye 007 News & Rumors
Goldeneye 007, RARE's highly anticipated remaster of the original Nintendo 64 first-person shooter from 1997, is available now on Xbox Game Pass (@XboxGamePass). Check out...

GoldenEye 007, Age of Empires II: Definitive Edition and more are heading to Xbox Game Pass (@XboxGamePass) for Cloud, Console and PC. See the list of upcoming games and the...

Microsoft confimed that GoldenEye 007, the official remaster of the 1997 first-person shooter for the Nintendo 64, will be launching January 27, 2023 on Xbox One, Xbox...