Best Xbox Gambling Games
Published: Monday, May 22, 2017Tagged: Gaming, Xbox One, Xbox Store,

The gambling industry is growing fast. The population of people gambling for social credits is estimated to be at 176 million. These are just the people that read exclusive online casino reviews and play for virtual credits on social platforms and not the ones playing for money. Currently, gambling is estimated to be worth $46 billion. The growth will continue. Gaming providers have created the websites for the games in such a way that they can be accessed via mobile phones. This increase in accessibility has created more possibilities for the gaming industry.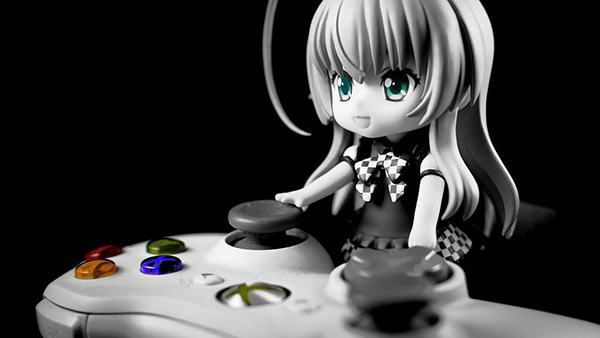 Now, more people can access the games from anywhere at any time and this is great. A concept as great as the creating of the Xbox by Sony. The Xbox is inarguably the most popular gaming console in the world. When connected to the TV, it creates a virtual reality with the games it offers, and this brings an adrenaline rush as you exploit the thrills and adventures.
So what would happen if the Xbox would come together with casinos, which offer the same thrills and adrenaline rush as the Xbox does? The result would perhaps be nothing short of phenomenal. With every other company wanting a part in the gambling boom, Sony has also incorporated some gambling games onto its array of products.
The Xbox offers third party action as it lacks exclusive casino products. This has, however, not stopped it from delivering the games available on its platforms with great graphics. One advantage of playing a casino game through the Xbox is that you can play tournaments with some of the famous characters of the video game fraternity.
Gambling Games Offered by Xbox
These slots can be accessed through the Xbox and the PS4. They are however not available to play with real money but are for social gaming. Sony and Microsoft have been very reluctant with taking on the real money gambling games. Some of the games that are available on the Xbox are:
1. The Four Kings Casino and Slots
This social gaming casino allows the players to select an avatar on their own. You are also allowed to customize the game to suit your taste before you start playing. This one was released for PS4 and the Xbox and has some pretty amazing graphics as you venture into the virtual casino. There are various casino games available once you are in the virtual casino and these include the roulette, the blackjack, instant keno, slots, Texas Holdem and more.
2. Test Drive Unlimited 2: Casino Online
This one allows you to create your own avatar and play with 31 other players in each session while you socialize with them. In order to access these features, it is imperative that you get an add-on that is usually not available in the original version. The add-on is known as the TDU 2: Casino Online. It also has a 10 level title to it. The features of Test Drive Unlimited 2 make it a favorite to both the Xbox gamers and gambling enthusiasts.
This can be ranked as the next choice available on both the PS4 and the Xbox One. The game has a fun arcade setup that makes it fun. It does not offer many casino options like the blackjack or the roulette and this is a downside. Prominence Poker provides access to its main game only.
4. Pure Hold'em
This one has the full multiplayer support that is usually available for the online version. Pure Hold'em has some amazing graphics courtesy of its developers. It allows the players to participate in tournaments that they have created and can the game can feature up to eight people
5. Casino Night
Despite the fact that Casino Nights is both old fashioned and lacking as far as graphics are concerned, the game gets an honorable mention. While playing Casino Nights, you won't have to compete for unnecessary tasks or be stuck with only one gameplay. You actually get an opportunity to enjoy games such as the blackjack, Keno, Video poker, and the roulette with as little as $1.00 which you will use to purchase this game.
6. Full House Poker
Full house poker was named from the fact that its appeal would attract so many people to play leaving the tables crowded with people playing, while others watched. The Xbox version of it creates a virtual poker room where you are given an opportunity to play against other people. Full House Poker has a free demo that you can try out first before buying it at $9.99. It has 3D graphics that give an almost real experience where you can use your personalized avatar to show off your skills at poker.
With the growing demand for both the Xbox and more accessible gambling platforms, it is inevitable that these two popular entities should come together and make more gambling games available for the Xbox niche. With its popularity, the Providers of the casinos will stand to benefit greatly from having their games hosted onto the Xbox platforms. While Sony doesn't allow for playing with real money, if the players are impressed with the social version of it, they may want to try out the real money options and will look for it either through their mobile phones or through their computers.
Pure Hold'em Achievements
Latest Pure Hold'em News & Rumors
Gaming is a term that has created a hype in recent years. Consoles have been around for more than 20 years, but the games have evolved. Better graphics, advanced stories and...

Everyone heard about such gaming console as Xbox. Xbox is the only console which has casino games. Today there are many fans of this genre that receive a lot of pleasure from...

An all new 'Poker Mega Pack' bundle is now available to purchase via the Xbox Store on Xbox One.Get the complete Pure Hold'em experience with this all-inclusive...