DICE announces High-Performance Server Solution for Battlefield 4
Published: Saturday, April 26, 2014Tagged: Gaming, Xbox Live, Xbox One,

DICE and EA announced earlier this week that they have invested in new hardware and that they plan to deploy new high-performance servers this week for Battlefield 4.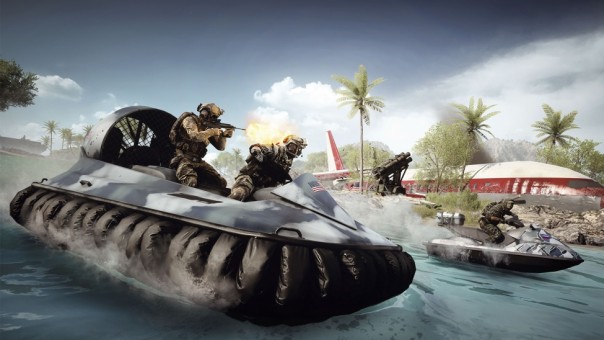 "As you know, we've been looking into resolving the "rubber banding" that some players on certain platforms have experienced with Battlefield 4 after the recent release of
Naval Strike
. We've found that the root cause of the issue was a configuration of certain hardware types dedicated to 64-player matches.
We have invested in new hardware to resolve this issue and deployed new higher-performance servers this week. In preparation, we conducted a significant amount of testing before installing the new servers to ensure they would correct the issue. We are already seeing performance improvement with 64-player matches and expect this to continue.
While the process took longer than we would've liked, we wanted to be 100% sure it was done right and that the long-term solution was properly in place.
Our objective is to deliver the best player experience possible. We feel this solution helps us deliver that to you. Stay tuned to our official channels for more information."
Thanks,
Karl Magnus Troedsson, DICE VP & GM
XONE-HQ Games
:
Battlefield 4 (Xbox One)
Battlefield 4 Achievements
Most Recent Trailers for Battlefield 4
Latest Battlefield 4 News & Rumors
Xbox Live Gold members can experience the EA Access Vault for free during the week of January 19 – 24.That means if you have Xbox Live Gold and own an Xbox One, you can...

EA has announced that "Dragon Valley 2015", a remake of the popular map from Battlefield 2, is coming to Battlefield 4 for free! Take your first look!"Last year, we asked the...

Battlefield 4's first community created map "Operation Outbreak" is now available as a free digital download for all Battlefield players on Xbox One, PlayStation 4, Xbox 360,...