What to Buy the Xbox User Who Has Everything
Published: Monday, March 30, 2020Tagged: Gaming, Xbox Accessories, Xbox Hardware, Xbox One, Xbox Store

Gamers are notoriously difficult to buy for. It's not their fault; they just usually have all they need for the optimal gaming experience. But even knowing that doesn't make it any easier when you're looking to buy something for their birthday or during the holidays.
Rest assured though that while it is difficult, it's not impossible. If you're reading, you're probably looking for some good ideas - and you've come to the right place.

Here are a few gift ideas for the Xbox user that has everything.
Xbox Elite Series 2 Wireless Controller

The all-new Xbox Elite Wireless Controller Series 2 features over 30 new ways to play like a pro, including adjustable-tension thumbsticks, wrap-around rubberized grip, and shorter hair trigger locks. Experience limitless customization with new interchangeable components and exclusive button mapping options in the Xbox Accessories app.

Save up to 3 custom profiles on the controller and switch between them on the fly. Swap thumbstick toppers, D-pads, and paddles to tailor your controller to your preferred gaming style. Stay in the game for longer with up to 40 hours of rechargeable battery life and re-engineered components that are built to last.

Buy the Xbox Elite Series 2 Wireless Controller on the Microsoft Store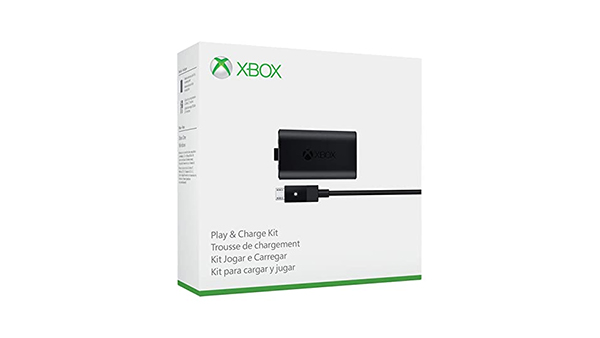 Xbox One Play and Charge Kit

Keep the action going with the Xbox One Play & Charge Kit. Recharge while you play or afterwards, even when your Xbox is in standby. The long-lasting rechargeable battery fully charges in under 4 hours.* Say goodbye to disposable batteries and having to swap them out in the middle of a game.

Buy the Xbox One Play and Charge Kit on Microsoft.com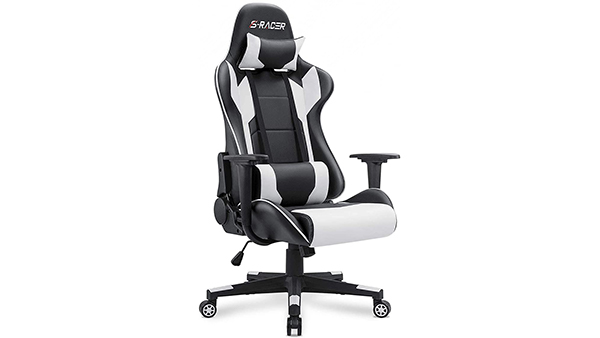 Homall Gaming Chair
Let's start with what they're sitting on. The right chair can make or break a gaming experience. It needs to be comfortable as they tend to stay in the same position while they play, yet provide lumbar support so they don't develop weak back muscles and impair their posture.
A high-end gaming chair is the perfect solution. Sure, it may be on the pricy side but it's worth the investment thanks to the health benefits it provides.
One of the best on the market right now is the Homall Gaming Chair. In fact, it's ranked as the #1 Best Seller on Amazon. It has a steel frame for long-lasting toughness and uses high-density shaping foam to provide a comfortable setting for long-lasting sessions. There several colors to choose from too.
Buy the Homall Gaming Chair on Amazon here
Razer Kraken 7.1 V2: 7.1
This is another great gift to buy from the Xbox user that has everything. Like the chair above, the Razer Kraken is recognized by Amazon as an Amazon's Choice product for gaming headsets. Looking into it, it's not hard to see why this is the case.
This headset has interchangeable cushions to give the wearer maximum comfort on every use. It also has a retractable microphone so the gamer can communicate with their friends or anyone else they may be playing with online.
To get into the specifics, the Kraken has 7.1 surround system that can be calibrated to suit their preferences. As you can see, there are not many things that this piece of equipment can't do.
Buy the Razer Kraken headset on the Microsoft Store here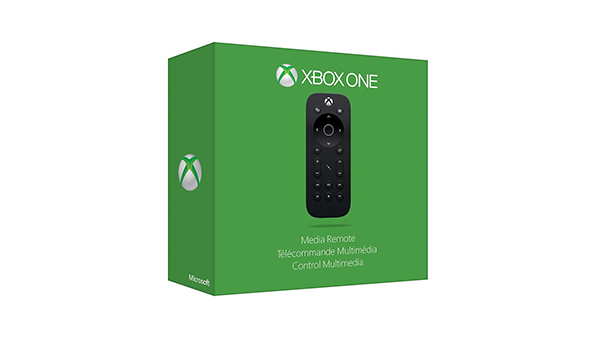 Xbox One Media Remote
The Xbox has so many different features that it can take a little while to learn how to use them all properly. Sure you'll get used to it eventually but the quicker they can use its potential, the better their overall experience.
The Xbox One Media Remote allows the gamer in your life to control every aspect of the machine's capabilities from a single gadget.
It's compatible with all versions of the Xbox One, so they can use it no matter how old their console is. Navigation is key to creating a great consumer experience and this remote gives them everything they will need.
The remote has an impressive 30-foot range and can be used in the living room or their gaming room (if they are one of the few to have such a room). Whether it's to stream their favorite TV shows or browsing through game add-ons, this device makes the whole process so much easier.
Buy the Xbox One Media Remote on Amazon here
Sony HT-S350 Soundbar
This product came courtesy of Gift Wits and it's clear to see why they rate it so highly. The Sony Soundbar gives gamers the chance to immerse themselves in high-quality audio without having to wear a headset. It's well and good having a game or movie that looks awesome, but it can be ruined if the sound doesn't match up to the same standards.
The term "surround sound" used to mean connecting several speakers to the TV or gaming monitor. The Soundbar is a seamless transition from this old audio technique. It's stylish and avoids the mess caused by endless cables.
Keep it on the desk or attach it to the wall, the SOundbar is compatible with Bluetooth and HDMI, so it's easy to transform the gamer's room into a fully-fledged gaming studio.
Buy the Sony Soundbar on Amazon here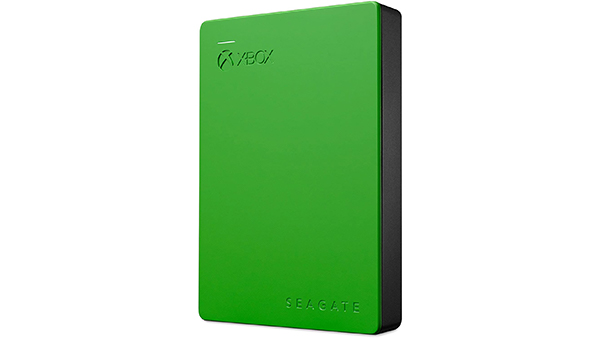 Seagate Game Drive
Hardcore gamers would play all day every day if they had the time to do so. The Xbox does many things right to keep their player-base happy, but if there's one thing that holds it back, it would be the lack of storage space. This comes even more of a problem if the gamer in your life shares the console with other family members or friends.
Limited storage space means that it's hard to have all their games available without having to remove them. This makes the Seagate Game Drive a great gift for an Xbox user.
It has 4TB of storage, meaning that it has the capacity to hold up to 100 different games. All you need to do is hook it up to the console via the USB (no batteries are required), select the drive to store the game when it's time to install and you're good.
Is there a better present for a gamer than the gift of more games?
Buy the Seagate Game Drive on Microsoft.com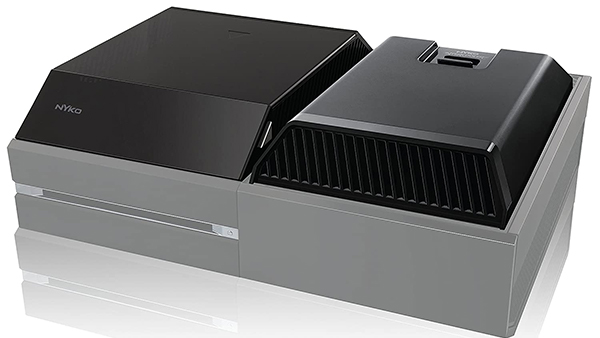 Nyko Intercooler Stand
Every gamer that had an Xbox 360 is familiar with the "red ring of death". Now, while the Xbox One was updated so it wouldn't suffer the same fate as its previous model, it can still overheat from excessive use. This includes gaming, watching movies, streaming, etc.
The Nyko Intercooler ensures that they will never have to worry about their console overheating again. It connects via USB so it's easy to install and use. There is no additional maintenance needed once it's installed. Further, it doesn't generate too much noise which is often a common problem with other coolers.
The cooler pushes all the hot air generated by the Xbox away, reducing the ambient air temperature inside the console. This means that they can continue to play, watch and enjoy as much media as they want.
Halo Infinite Achievements
Most Recent Trailers for Halo Infinite
Latest Halo Infinite News & Rumors
Newegg shared details today about its last digital Xbox and PC games deals of 2022, revealing deals on Elden Ring, Call of Duty: Modern Warfare II, Forza Horizon 5...

Halo Infinite Lone Wolves: Season 2 is available now as part of Halo Infinite's free-to-play multiplayer on Xbox Series X|S, Xbox One, Windows 10/11, and Steam. Jump in...

Microsoft announced today that eligible Xbox Game Pass Ultimate subscribers in the US can claim a free 30-day Paramount+ trial just in time for the brand new Halo TV series...
Rate This Article
Average Score: 4.5





Votes: 2