Ways to earn coins in FIFA 23
Published: Monday, December 26, 2022Tagged: Gaming

FIFA 23 is the sequel to the iconic soccer game, where players pit themselves against each other on virtual football pitches to win iconic tournaments and be promoted in the game's divisions to play against the best of the best.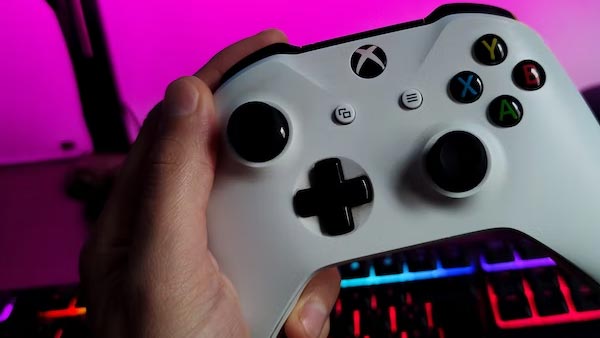 The basis of any victory in football is a strong and well-played squad of the best players of the era, which, in combination with playing skills and an understanding of the basics of tactics and winning back, leads to victory in most matches.
But in order to collect such a composition, you need coins, a lot of coins, you can just buy the cheapest FIFA Coins now, on a special site, or earn them.
What are the ways to get coins available to players:
Participation in matches

Tournaments

Tasks

Transfer window

Buying coins
Participation in matches
Each match in FIFA 23 gives players the opportunity to play against random opponents to level up in their division if they win, or drop in the level if they lose, and earn coins - more if they win, less if they lose.
In this way, you can regularly receive coins and open sets to receive players always, just by playing at least 10 matches a day, which will not take much time.
Tournaments
Regular events that will add additional interactivity to the gaming weekdays and the opportunity to earn additional coins simply by participating in knockout matches.
The players will be split into many pairs and all will play for elimination with a constant reduction in the number of participants until one winner is established.
Regardless of the place taken - all players receive promotional FIFA 23 coins, but only the winner receives them in large quantities, but this means that all players, including beginners, can receive coins and upgrade their gaming skills simply by taking part and trying strong opponents on strength.
Tasks
Tasks are in-game tasks that are available to all players and reset during the specified period.
Tasks are daily, weekly and monthly.
Each task requires the player to perform primary and secondary actions in matches and the statistics are filled in any case - you can close it in one match, or a week before the task update deadline.
Tasks are related to scoring goals, successful tackles, heading, scoring from a free kick, winning matches, winning by a certain score and many other simple but not quick tasks to give players additional and paid activity.
Transfer window
The transfer window is a source of buying and selling players and is fully consistent with its real prototype in the football industry.
If you want to sell a player, then you need to indicate the desired value, and in case of an agreement and a suitable price for another gamer, the transaction will take place and the player will get from all the teams, and the account will be replenished with the specified amount of coins - therefore, when registering the cost, be careful.
To buy players of a certain level - bronze, silver, gold or special - sort the offers and view the listed players.
Thus, you can either strengthen your playing line-up with bronze and silver players and not spend FIFA coins on playing the lottery and opening packs, or you can also engage in resale - buy players whose live prototypes have been significantly noted in their championship, or in the Champions League and Europa League. They can significantly increase in price, due to the fact that many gamers want to collect popular players in their roster, and not rely on technical characteristics.
This can be called an investment for future resale.
It is also worth monitoring the players you are interested in for incorrect or underestimated prices, in order to strengthen your squad later, or sell the player at a better price than he was purchased.
Buying coins
Buying coins on a special site is an investment in your composition and help at the beginning of the game.
If you do not spend coins on sets, but invest them in specific performers, then you can significantly strengthen your squad and have a good start, where you can effectively farm FIFA 23 coins on your own, gradually improving your squad on your own.
First of all, invest in forwards - they will be fast and accurate, which will help to score and win back balls, to hold tackles. Then pump up the midfield and move on to the defenders and the goalkeeper.
If the defense is weak, slow and does not have strong stamina, then upgrade the composition one position at a time.
Buying ready-made players costs more than a set, however, this is a stable result and a guaranteed receipt of the performer that the team currently lacks.
When you have a good lineup formed, you can afford to gamble and try to pull out the best players of the era. To do this, you need to save up for gold and special sets.
Following the successful launch of the first ever Bandai Namco Cross Store outside of Japan and Victoria Place recent brand store opening, a continued expansion of Bandai...

The final event of 2023 for INDIE Live Expo Winter 2023, the digital showcase that connects indie game fans worldwide, has wrapped up. The two-day broadcast featured world...

Game development companies play a huge role in the world of gaming. Without them, we wouldn't be getting excited about the new GTA game or looking at some of the top indie...