Battlefield 4 64 Player Xbox One Multiplayer Madness, Exclusive HD Videos
Published: Monday, January 05, 2015Tagged: Xbox DLC, Gaming, Xbox Live, Xbox One

If you've been looking for some exclusive Battlefield 4 multiplayer gameplay videos in High Definition, XONEHQ's official YouTube channel has you covered! Don't miss out on all of the latest BF4 64 Player Multiplayer gameplay on Xbox One, subscribe today!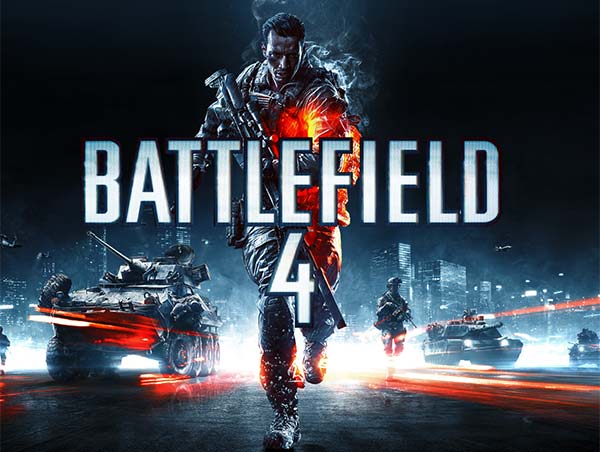 So you still haven't played Battlefield 4 yet huh? I guess you're still up in arms whether or not to shell out that hard earned cash and check out this epic video game? Well let me give you a tip, if you have a fairly stable internet connection and love flying jets, helicopters, driving tanks, ATV's, let alone running around as a soldier, don't miss this game.
Battlefield 4 will give you your first taste of 64 player multiplayer combat online and includes loads of DLC with five additional multiplayer expansion packs:
It doesn't matter how good you are on the battlefield. Grab your sniper kit, assault kit, support kit or engineer class and PTFO (play to the objective), camp on a flag if you like, just show team work and you'll be part of the winning team in no time.
Check out some of our most popular 64 Player Xbox One Gameplay videos from DICE's explosive first-person shooter "Battlefield 4" in High Definition (HD) 1080p. Enjoy the videos and I hope to see you all on the Battlefield.
Battlefield 4 "Paracel Storm" 64 Player Xbox One Multiplayer Gameplay
Battlefield 4 "Operation Metro 2014" - Xbox One 64 Player Gameplay
Battlefield 4 "Siege of Shanghai" Xbox One SNIPER 64 Player Conquest Gameplay
Battlefield 4 "Operation Locker" 64 Player Xbox One Multiplayer Gameplay
Battlefield 4 "Golmud Railway" 64 Player Conquest Xbox One Multiplayer Gameplay
BATTLEFIELD 4 "Flood Zone" 64 Player Xbox One Multiplayer Gameplay
If you'd like to watch all of our gameplay videos on your Xbox 360 or Xbox One, install the free YouTube app and search for "XONEHQ".
For more information on
Battlefield 4
including all of the expansion packs, please browse through all of our coverage via the
Xbox One Games
database and don't forget to subscribe via YouTube, Google+, Twitter and Facebook!
Xbox One Games:
Battlefield 4
YouTube:
http://www.youtube.com/XONEHQ
Battlefield 4 Achievements
Most Recent Trailers for Battlefield 4
Latest Battlefield 4 News & Rumors
Microsoft added 74 new FPS boosted games for Xbox Series X/S owners this week, bringing the total up to 97 games. Check out the list of FPS boosted Xbox games and learn how...

Xbox Live Gold members can experience the EA Access Vault for free during the week of January 19 – 24.That means if you have Xbox Live Gold and own an Xbox One, you can...

EA has announced that "Dragon Valley 2015", a remake of the popular map from Battlefield 2, is coming to Battlefield 4 for free! Take your first look!"Last year, we asked the...
Rate This Article
Average Score: 4.55





Votes: 9