Toy Soldiers HD
Developer:

Signal Studios

Publisher:

Accelerate Games
Toy Soldiers HD
Following (4)
Developer
:
Signal Studios
Publisher
:
Accelerate Games
Xbox Store: here
Official Site: here
Price: $29.99
Re-enlist with Toy Soldiers: HD and experience the award-winning XBLA hit updated for a whole new generation!

Like many tower defense games, you strategically build your defenses while plotting your counter-offensives. But unlike other tower defense games, Toy Soldiers HD gives you the ability to experience the battle from both top-down perspective and third-person perspective. Watch the action unfold or jump feet first into the boots of an infantryman and race across the battlefield dodging artillery while using a flamethrower to burn your enemies to a crisp. Mount your horse and charge the enemy head-on with your cavalry. Pilot bombers and drop shells that pockmark the field below or strafe your opponent using biplanes. Go hands-on howitzers and mow down the enemy.

Toy Soldiers HD is will be available for Xbox Series X|S, Xbox One, PlayStation 5, PlayStation 4, Nintendo Switch, and PC on October 21, 2021.
Offline Players:

2
Shared/Split Screen
Dolby Digital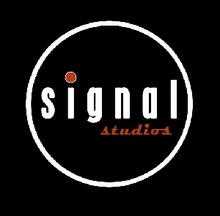 Toy Soldiers HD Achievements
Latest Toy Soldiers HD Game Trailers & Videos
Latest Toy Soldiers HD News & Rumors
Toy Soldiers HD (@ToySoldiersGame), the overhauled, upgraded, and better-than-ever action and strategy video game developed by Signal Studios and published by Accelerate...