Eastasiasoft Limited Games
Headquarters:

Hong Kong, China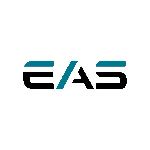 Eastasiasoft Limited
Eastasiasoft Limited is an independent, Hong Kong–based developer and publisher of interactive entertainment specializing in video games and related media. Founded in 2007, Eastasiasoft has published a diverse variety of titles in digital and physical format.
Some of Eastasiasoft Limited's most popular games are:
Follow @eastasiasoft on Twitter and subscribe to the official Eastasiasoft Limited YouTube channel.
Games published by Eastasiasoft Limited
Cleverly crafted indie platform puzzler #SinucaAttack arrives on console, bringing its unique blend of pool ball physics and 2D platforming to new players worldwide. Choose your character, customize your cue stick and leap into a series of fast-paced..

Platform: Xbox One

February 10, 2021

A snow-covered wonderland of platforming action awaits in 0 Degrees, a chill puzzle experience for players of any age or skill level! Take control of a bundled-up pixel art climber as they make their way across icefields, up frosted peaks, through da..

Platform: Xbox One

May 19, 2021

In a future where Earth has become uninhabitable and food is so scarce that most of humanity has perished, take the role of a seed that could restore hope! Make your way through the last labs constructed to cultivate a plant species capable of surviv..

Platform: Xbox One

July 29, 2020

Manipulate time-space in a first-person shooter that blends modern weaponry with advanced tech! Take the role of Ethan, a workaholic scientist and capable field combatant in search of his long-lost wife. 41 Hours is a cinematic first-person advent..

Platform: Xbox One

October 19, 2022

Against the threat of extinction, can you find a way to preserve humanity? In the near future, severe pollution has rendered Earth uninhabitable, and now it falls to you to discover a solution. Take the role of Noah, a scientist tasked with locati..

Platform: Xbox One

November 10, 2021

Grow crops as fast as you can in a frantic take on classic farming sim mechanics! Farming takes patience, as everyone knows… unless you're playing Agriculture, that is. Agriculture a fast-paced twist on beloved farming sim mechanics where the ..

Platform: Windows 10

July 19, 2023

Grow crops as fast as you can in a frantic take on classic farming sim mechanics! Farming takes patience, as everyone knows… unless you're playing Agriculture, that is. Agriculture a fast-paced twist on beloved farming sim mechanics where the ..

Platform: Xbox One

July 19, 2023

no description available.

Platform: Windows 10

July 25, 2023

Embark on a bizarre martial arts adventure as a Spanish ninja and his buddy chicken! Take the role of Spanish ninja Benito, his chicken pal Pepito and his sensei Paco as they embark on a bizarre adventure across the globe! Presented in a mix of 3D..

Platform: Xbox One

February 1, 2023

Strap on a jet pack and grab a flamethrower to hunt down monstrous foes! Get ready to blaze through your enemies with as much firepower as you can carry! It's hunt or be hunted in a game of side-scrolling survival. Arsonist Heaven is an action p..

Platform: Xbox One

July 27, 2022

Embark on a colorful platforming adventure to reunite a clown with his beloved pup! In Ayo's hometown, things are generally peaceful. Accompanied by his talented circus dog Bo, Ayo juggles in the park, hangs out at the carnival and longs after t..

Platform: Xbox One

2022

Experience dragon flying freedom and discover the history of an ancient civilization when 'Ayre and the Crystal Comet' releases for Xbox One, Xbox Series X|S, PS4, and PS5 on April 19th. The open skies await as you take the role of a wandering dra..

Platform: Xbox One

April 19, 2023

no description available.

Platform: Xbox One

May 4, 2023

Roll and bounce through tough-but-fair platforming stages in minimalistic retro style! Stripping away modern complexities to return to a simpler, more challenging style of gaming, Ball laB is a straightforward precision platformer presented in min..

Platform: Xbox One

December 8, 2021

Roll, bounce and double-jump through tough-but-fair platforming stages in minimalistic retro style! Stripping away modern complexities to return to a simpler, more challenging style of gaming, Ball laB II is a straightforward precision platformer ..

Platform: Xbox One

October 18, 2023

Dive into a vibrant cyberpop world and dance your way to the high score in intense rhythmic action! Music and intense action gameplay collide in Beat Souls, a high-speed rhythm game where you must avoid obstacles and collect spirits to rack up sty..

Platform: Xbox One

February 16, 2022

Explore dark dungeons as a valiant knight and survive using your wits and limited resources! Enter the tricky pixel art dungeons of Betomis, where you'll need to carefully observe and explore your surroundings in order to escape! Betomis is a re..

Platform: Xbox One

September 27, 2023

Explore dark dungeons as a valiant knight and survive using your wits and limited resources! Enter the tricky pixel art dungeons of Betomis, where you'll need to carefully observe and explore your surroundings in order to escape! Betomis is a re..

Platform: Windows 10

September 27, 2023

Take the role of a newly built robot named Blitz and try to escape the maniacal machinations of the factory where you were created! Blitz Breaker is a fast-paced action platformer with one big twist – Blitz can't run. That means you'll need to ..

Platform: Xbox One

July 7, 2021

Propel yourself through the air with a blast of water and roll your way to freedom! Take the role of a blowfish and explore physics-based puzzles that require you to move and aim in tandem. Your owner's naughty son destroyed your aquarium, and now..

Platform: Xbox One

May 25, 2022

Embark on a medieval adventure to reclaim a family heirloom of great power! Take the role of a young man who witnesses the theft of his family's magic book, which leads to a visit by his grandfather's ghost compelling him to embark on a danger..

Platform: Xbox One

August 10, 2022

Take control of ninjabots Robyu and Bytron as they seek recover the golden skulls from Giorqio and his band of hench-bots! Not for the faint of heart, Bot Gaiden is all action, execution and speed! Ninja robots Robyu and Bytron race to recover the..

Platform: Xbox One

December 7, 2022

Brave Soldier: Invasion Of Cyborgs is a pixel art platform game with a lot of action. Help the soldier save the world from the Cyborg Invasion! Good Luck! Get ready to arm yourself to the teeth and save the world from a cyborg invasion! Brave Sold..

Platform: Xbox One

June 14, 2023

Use your wits, reflexes and the mean streets around you to take down the city's most ruthless gangs! When a vicious gang tries to burn down their favorite video shop, Sidney Flintlock and Justine Jacobs take to the streets to bust some heads. Br..

Platform: Xbox One

January 5, 2022

Shoot to protect humanity's valuable sweets from hungry alien swarms! The Japanese just love their famous German-inspired Baumkuchen cakes, and hungry invaders from across the universe have discovered these delicious treats too! Are you up to th..

Platform: Xbox One

January 26, 2022

Embark on a new roguelike adventure starring Oratio the Dwarf! Pick up your pickaxe and plenty of bombs as you set forth into treacherous dungeons in pixelated 8-bit style! Set in the same universe as Pity Pit, Cave Bad sees Oratio the Dwarf retur..

Platform: Xbox One

March 3, 2021

Switch up your hue to navigate tricky maze-like platforming stages! Welcome to the cute and satisfying world of Color Pals, where brainteasing puzzles meet simple single-screen platforming fun! Enjoy 50 stages of hue-based trickery as you take ..

Platform: Xbox One

May 3, 2023

Drift, leap and flip through brain-teasing interstellar puzzle stages in retro platforming style! Blast off for out-of-this world platforming antics in Crazy Gravity, a side-scrolling action game where gravity can be your worst enemy or your great..

Platform: Xbox One

October 20, 2021

Explore a tale of loyalty, deceit and murder through the eyes of a Mafia family's children. Following the sudden death of a mafia family's matriarch, her sons Gerald and Xander are put on the defensive as former partners threaten to take over ..

Platform: Xbox One

April 28, 2021

Who can you trust as you investigate a town mysteriously cut off from the rest of the world? Take the role of Sheriff Erika Wright as an investigation brings her to the small mining town of Bataille, where she is suddenly trapped by a ring of dead..

Platform: Xbox One

August 11, 2021

Push your shoot'em up skills to the limit in nostalgic pixel art style as you launch into Crisis Wing, lovingly crafted to recall the frantic action of arcade classics! Featuring 7 vertical scrolling stages, upgradeable weapons and cooperative mult..

Platform: Xbox One

September 22, 2021

Accept the challenge of the underworld in a nostalgic blend of first-person adventuring and roguelike gameplay! Are you prepared to delve deep into a world of malice and deadly peril? Crypt of the Serpent King Remastered 4K Edition is a medieval f..

Platform: Xbox Series

July 8, 2022

Enter a dark and malicious world inspired by classic side-scrolling platformers and matured for those who grew up with them! Gothic "metroidvania" adventure awaits in Demoniaca: Everlasting Night, a side-scrolling action platformer that mixes ..

Platform: Xbox One

January 12, 2022

Medieval fantasy meets retro style in this side-scrolling adventure through low-poly 3D environments! Inspired by 16-bit action games, Diorama Dungeoncrawl brings old-school challenge and style to low-poly 3D set pieces! Battle monsters and avoid ..

Platform: Xbox One

October 4, 2023

Hear the stories of your clients, read their future in the runes and piece together the truth of a dying world! Trapped inside the room full of screens is a pair of hands that can predict the future. Ask a question and draw the runes, and these ha..

Platform: Xbox One

May 18, 2022

Embark on an epic journey of self-discovery while pondering the nature of life itself! A vast and mysterious world lies before you, one that hides the truth of your existence and echoes the memory of past lives. As the tenth game created by Tonguc..

Platform: Xbox One

November 24, 2021

Beat 'em up action meets drunken physics for a lawless good time! Street fights have never been funnier! Drunken Fist is a physics-based brawler that never takes itself too seriously. Take the role of a drunk guy as he looks for food and collect..

Platform: Xbox One

December 23, 2020

Hilarious 3D brawling with ragdoll physics returns for a rockin' romp against the undead! The inebriated antics of Drunken Fist are back with brutal vengeance as you take the role of a hungover rocker in Drunken Fist 2: Zombie Hangover! Waking u..

Platform: Xbox One

June 22, 2022

Find a way out or die trying repeatedly in this challenging 2D platformer! You've been trapped in a dungeon filled with deadly traps and ruthless enemies! But with enough cunning and nimble dexterity, there could still be a chance at survival, h..

Platform: Xbox One

2021

Venture forth in this puzzle-combat dungeon explorer where sound is your only guide! Blinded and trapped inside a labyrinthian dungeon tower, every sound you make illuminates your path to freedom! In EchoBlade, danger lurks around every darkened c..

Platform: Xbox One

July 5, 2023

Use a laser-hook to navigate out-of-this-world platforming stages and rescue your fellow cocos! The Pogovon Empire has invaded Cocodu planet and captured the cocos! In their search for an unlimited source of power amongst species from across the g..

Platform: Xbox One

February 9, 2022

A shinning orb that none have seen appears in the Land of Asgard andblows out the peaceful days sustained for hundred years. Can Niya, the captain of Valkyrie Kingdom, become the savior of the world? Empire of Angels IV is a SLG with challenging puzz..

Platform: Xbox One

June 23, 2021

Free a subterranean kingdom from death and ruin! Nested in the hollow husk of a desolate world lies the kingdom of Digiton. Once a prosperous, technologically advanced society, the kingdom fell into ruin through greed and lust for power. This led ..

Platform: Xbox One

August 4, 2021

Defend against mechanized invaders as you make a mad dash to destroy their jamming base and send a distress signal! Escape from Terror City is a third-person shooter inspired by run-and-gun classics but flipping the perspective behind the hero, al..

Platform: Xbox One

2023

Detonate your way through sweet but puzzling physics-based platforming stages! Forget running or jumping. In Explosive Candy World, you'll have to destroy obstacles, blow yourself over pitfalls and ricochet off walls in order to reach the goal! ..

Platform: Xbox One

February 23, 2022

Fallen City Brawl is a new pixel-art Beat 'em up coming to Xbox, PlayStation, Switch, and PC in 2022. Brawl through the city in hard-hitting pixel art style inspired by arcade classics! Inspired by arcade beat 'em ups of the late '80s and early �..

Platform: Xbox One

2023

Wield your crossbow both as a weapon of defense and a tool to solve the puzzles of a dark fantasy realm! The high wizards created the Soul Orb, and for ages it has served the kingdom well. Now it calls to Alexander in his dreams, and he is determi..

Platform: Xbox One

November 23, 2022

Push through the seasons in a cute feline twist on brainteasing pushing puzzle fun for all ages! Embark on a pushing puzzle adventure through the seasons in Fluffy Milo! Featuring 60 stages of casual brainteasing fun presented in top-down 3D style..

Platform: Xbox One

August 9, 2023

Push through the seasons in a cute feline twist on brainteasing pushing puzzle fun for all ages! Embark on a pushing puzzle adventure through the seasons in Fluffy Milo! Featuring 60 stages of casual brainteasing fun presented in top-down 3D style..

Platform: Windows 10

August 9, 2023

no description available.

Platform: Xbox One

August 17, 2023

no description available.

Platform: Windows 10

August 17, 2023

Welcome to the Grizzled Planet, a seamless open world platformer presented in retro style and filled with old-school challenges. Explore without pointers to uncover secret areas. Equip yourself with unique items and skills, even the ability to shrink..

Platform: Xbox One

February 26, 2020

Blast your way through a myriad of extra terrestrial incursions in this arcade-style scrolling shooter! Pilot the ship Habroxia through 15 levels featuring intense boss fights, rescue missions, shifting perspectives and untold surprises. Customize yo..

Platform: Xbox One

December 2, 2020

Habroxia 2 blasts off on February 3 pushing every facet of 2D shoot'em ups to escape velocity! In the aftermath of a brutal attack on Free Space, humanity sends scout ships to the star system that was at the source of the assault. But when one of ..

Platform: Xbox One

February 3, 2021

no description available.

Platform: Xbox One

January 23, 2023

no description available.

Platform: Xbox One

June 26, 2021

no description available.

Platform: Xbox One

April 28, 2022

Put on your thinking cap to solve problems with those puzzling platforms! Take the role of a little purple humanoid as he navigates tricky puzzle stages that change depending on whether he's wearing his fez-style hat or not! Hatup is a precision..

Platform: Xbox One

November 2, 2022

Retro-styled action platforming gets a modern upgrade with robust character creation and RPG progression. Choose one of three heroes, then customize with ten unique specializations to fit your play style. This is adventuring done your way! Whether yo..

Platform: Xbox One

March 24, 2021

Hire a board, get to the chopper and hit the slopes for endlessly replayable snowboarding action! Paying homage to classic skiing and winter sports action of the past, Horation Goes Snowboarding is an arcade-inspired experience that's straightfo..

Platform: Xbox One

December 22, 2021

@Hyper5Game is coming to @Xbox One and #XboxSeries X|S in April! Respond to the distress beacon and confront an unknown enemy in cinematic shoot'em up action! Deep space scount ship Hyper-5 has received a distress signal and heads into battle ag..

Platform: Xbox One

April 12, 2023

no description available.

Platform: Xbox One

September 2, 2023

Challenge your mind and break the rules to find the fastest route from start to finish! Enter a puzzle experience that defies conventional design! Immortus Temporus is a game created by a speedrunner for those who love to hone their skills through..

Platform: Xbox One

October 13, 2021

Iro Hero is a vertical shoot 'em up with beautiful pixel art graphics inspired by many old-school classics. Staged across 9 action-packed levels, Iro Hero features a unique and fresh approach to the popular color polarity mechanic, with interactive..

Platform: Xbox One

December 18, 2019

Will Sam find a way home after being sucked into his dad's arcade cabinet? Sam is just a normal kid who likes video games. Likewise, his father has a passion for old games, but when Sam tries out his dad's arcade machine, he's suddenly pulle..

Platform: Xbox One

April 14, 2021

Blast off on a critical mission to free the galaxy from artificial governance in this side-scrolling 2D shoot'em up! In 2357, leaders of the galaxy S-08G signed a peace and cooperation treaty. In order to optimize the management of goods, the co..

Platform: Xbox One

May 31, 2023

no description available.

Platform: Xbox One

June 30, 2023

no description available.

Platform: Xbox One

June 30, 2023

Lost Sea is an action-adventure game set inside the Bermuda Triangle. Recruit a crew of survivors who can help you explore the hazardous islands as you hunt for the artifacts needed to navigate the Lost Sea. After a freak storm over the Atlantic, ..

Platform: Xbox One

June 29, 2016

Journey through a series of unique and puzzling vignettes that unfold into a deeper abstract narrative! Sleep has the power to transport us to wonderfully enigmatic places, sometimes frightening and often unexpected. Lucid Cycle is an exploration ..

Platform: Xbox One

October 27, 2021

Use the powers of gravity and magnetic attraction to fling yourself across the laboratory and solve puzzles! There's nothing Maggie loves more than scientific experiments! She's an animated magnet, capable of turning her magnetic powers on and off..

Platform: Xbox One

September 14, 2022

Make the Many Face King pay for waking you from your beauty sleep! Many Faces is a multi-directional shooter inspired by arcade classics, combining single-screen action with randomized stages that will constantly keep you on your toes. Customize your..

Platform: Xbox One

May 27, 2020

Help a sugar-free marshmallow fulfill his dream of finding the perfect balance between joy and vitality! Action platforming as a sugar-free marshmallow can still be super-sweet! Mastho is Together features precision platforming challenges in which..

Platform: Xbox One

November 17, 2021

Join Mina and her best friend Michi as they travel through the seasons of a wonderfully colorful world, solving puzzles and challenging baddies along the way. Together, they'll uncover secrets, collect magical items and learn special abilities that..

Platform: Xbox One

June 30, 2021

Adventure and the promise of great reward await on the other side of a divine portal! When a mysterious gate created by the gods suddenly appears in the human world, adventurers gather to face the trials that await them on the other side. It is sa..

Platform: Xbox One

September 13, 2023

Scurry through the seasons in search of your lost feline friend! A little kitty's friend has gone missing, and it's up to you to guide the frisky feline to rescue them! Presented in side-scrolling pixel art style, Neko Rescue Tale is a traditi..

Platform: Xbox One

April 26, 2023

Blast into a 1-bit lo-fi simulation that will gradually train your skills up to become the ultimate space-fighter pilot! Secretly part of the Project Starship world, this twin-stick shooter is designed to prepare pilots for their mission against the ..

Platform: Xbox One

April 8, 2020

The world has been taken over by an alien invasion. On the eve of destruction, humanity calls out for help! Octonaut is a retro shoot'em up inspired by 16-bit classics. Save the world from alien invasion by shooting and dodging your way through 8 a..

Platform: Xbox One

June 24, 2020

Monsters of classic horror and mythology clash to take back the night! In a hidden underworld ruled by creatures of the night, a new terror has awakened! Omen of Sorrow brings monsters of horror, literature and mythology together for a fighting ga..

Platform: Xbox One

September 15, 2021

Adapt and overcome glitches in an ever-changing digital world! Paradox Error is a surreal take on the scrolling platformer format, combining minimalistic black-and-white presentation with self-aware, fourth wall breaking design. Glitches are inten..

Platform: Xbox One

June 9, 2021

Procedural 2D platforming goes vertical as you dig, mine, craft and bomb your way downward! Take the role of Oratio, a Dwarf who enjoys hanging around the mines with his dear wife, until a demon spawns from a nearby pit and carries her away! Now it�..

Platform: Xbox One

June 10, 2020

Help the little witch escape a deadly dungeon in pixel art platforming style! A little witch has been locked away in a dungeon filled with traps and deadly roving enemies, and it's up to you to help her escape! Pocket Witch is a precision platfo..

Platform: Xbox One

February 15, 2023

Take the role of Garret or Gwen, pilots charged with saving their world from an ancient evil. Evade, adapt and survive randomly generated challenges that are never the same twice. Take down gods and demons alike in unpredictable bullet hell shoot 'em..

Platform: Xbox One

February 12, 2020

Project Starship is back with a wacky take on cosmic horror. In this rogue-lite shooter, you'll take the role of the tentacled-yet-hip Swagthulhu as you CRASH-KILL comical abominations in flashy 16-bit style! With multi-purpose dodge mechanics and ..

Platform: Xbox One

January 27, 2021

Take the role of a man and his mouse across a sprawling first-person horror adventure! Alan Shaw's daughter is missing, and the only one capable of helping him locate her may be a small mouse named Quintus. Join this odd pairing on their search ..

Platform: Xbox One

July 6, 2022

Experience a satirical '90s teen drama about trying to find love in your last year of high school! Take the role of Stella, a teenage girl who moves to a small town only to discover that it's a secret community of cryptids. Determined to try t..

Platform: Xbox One

December 14, 2022

Unleash your summoning powers to defeat the Cyclops Lord in retro 8-bit style! Take the role young summoner apprentice Ravva as she calls upon her 4 unique companions in a desperate struggle against the Cyclops Lord! After Ravva's mother is sudd..

Platform: Xbox One

September 1, 2021

Redirect the course of a light beam across tricky isometric puzzle stages! The inhabitants of Rayland use the energy from the Domus to survive, and to transport this energy they use a Reflectus, a type of equipment that reflects the rays to other ..

Platform: Xbox One

July 13, 2022

Redirect the course of light beams across 50 tricky isometric puzzle stages! Welcome to Rayland. The inhabitants of this island use the energy coming from special laser beams to survive, and to transport this energy they use something called repea..

Platform: Xbox One

September 20, 2023

Redirect the course of light beams across 50 tricky isometric puzzle stages! Welcome to Rayland. The inhabitants of this island use the energy coming from special laser beams to survive, and to transport this energy they use something called repea..

Platform: Windows 10

September 20, 2023

Blast through waves of arcane enemies and take down monstrous bosses as you defend the earth against an unknown calamity. As a prologue to Project Starship, vertical bullet hell shoot'em up Red Death sets a collision course against a full-scale inv..

Platform: Xbox One

March 18, 2020

Take back the cosmos in old-school shoot'em up style! Blast off for a retro arcade experience in RedRaptor, a vertical shoot'em up inspired by genre classics of the '90s! Assume the role of an ace pilot on a mission to intercept an unknown thr..

Platform: Xbox One

October 11, 2023

When a ghost tour goes horribly wrong, Freya and her friends find themselves in a strange and unforgiving alternate world, one that desires their death. Take the role of Freya as she seeks a way out and discovers the ability to rewind time, giving he..

Platform: Xbox One

February 24, 2021

Reverie is an action adventure game set on a fictional island in New Zealand, inspired by the legend of Maui and the Giant Fish where the demigod himself fishes up the North Island with a powerful fishhook. You play as Tai, a young boy on summer holi..

Platform: Xbox One

June 28, 2023

Reverie is an action adventure game set on a fictional island in New Zealand, inspired by the legend of Maui and the Giant Fish where the demigod himself fishes up the North Island with a powerful fishhook. You play as Tai, a young boy on summer holi..

Platform: Windows 10

June 28, 2023

Blast through menacing enemy fleets in retro side-scrolling shoot'em up style! Paying homage to arcade classics and wrapped in nostalgic 16-bit graphics, Rick Henderson is an endless horizontal-scrolling shoot'em up with unlimited replayabilit..

Platform: Xbox One

TBA

Take on hardcore platforming challenges as a teleporting racoon! Get ready for intense precision platforming as you take the role of a rascally racoon named Tucker who possesses a curious ability – teleportation! Tucker needs your help to find a..

Platform: Xbox One

May 12, 2021

Robozarro is a physics-based 2D action game where robots B0-3 and 0-Ramatron embark on an epic quest through the outskirts, underbelly and rooftops of Mech Angeles to uncover the mystery surrounding the disappearance of Dr. Zarro...

Platform: Xbox One

July 8, 2020

Side-scrolling pixel art action combines with roguelike challenge for a customizable adventure into the Abyss Tower! Journey deep into the abyss as a daring adventurer of your own design! Start in a humble hub town and venture into dungeons with v..

Platform: Xbox One

August 18, 2021

Run, jump and roll your way to a new high score as hazards and bonuses pop up all around the planet! Step into the shoes of RunBean, an astronaut who landed on a hazardous planet that tries its best to kill the intruder! Try to delay your inevitab..

Platform: Xbox One

March 29, 2023

In the world of Sea Horizon, every step counts in a journey of survival and high adventure! Sea Horizon is a roguelike turn-based RPG presented in a 3D bird's eye view of a hex grid map that's different every time you set out to explore the shatt..

Platform: Xbox One

July 12, 2023

Survive in a dark realm in hopes of saving a young woman's soul from being used in a forbidden ritual! Side-scrolling action and classic adventure storytelling come together in a horror-themed tale about a monk who must enter a dark and surreal ..

Platform: Xbox One

July 20, 2022

SENSEs: Midnight is a 3D survival horror game inspired by genre classics, featuring tank controls and fixed camera angles in nostalgic style. Discover the secrets of the park via environmental storytelling and lore, manage limited inventory slots car..

Platform: Xbox One

June 7, 2023

Help a kitten sort her toys in a relaxing series of pushing puzzles! Get to know the curious hobby of a kitten named Sissa! She's a very organized feline, and when she plays with her balls of wool, each needs to be pushed across the floor to the..

Platform: Xbox One

January 25, 2023

Get medieval on some stones in a puzzling quest of epic pixel art proportions! Block-sliding brain teasers get a fantasy adventure twist in Slap the Rocks, a retro puzzler where you play a medieval treasure hunter with a sword and a penchant for k..

Platform: Xbox One

May 4, 2022

Blast off for a retro shoot'em up experience filled with clever twists and secrets! Invaders from the Planet Mavros have descended on Earth to claim it as their new home, and it's up to you to stop them! Spacewing War is a side-scrolling shoot..

Platform: Xbox One

June 8, 2022

Paint the world one neighborhood at a time using your car in an isometric free driving experience! Bring color to a boring grey world as you drive your heart out and leave a brilliant trail of paint in your wake! Splash Cars is an isometric 3D dri..

Platform: Xbox One

March 9, 2022

Blast your way through escalating challenges in retro two-tone style! Recalling the straightforward and addictive challenge of 8-bit classics, Squad Killer puts you in control of a retro arcade experience with a little modern flair. Graphics are p..

Platform: Xbox One

March 31, 2021

Save the planet from evil forces as the only fowl for the job! The world is in danger. Evil forces from the past have come to destroy our planet and the only individual that Mrs. President trusts to save our lives is a super skilled spy-chicken. T..

Platform: Xbox One

November 16, 2022

Feel the excitement of the 90s in isometric racing style! Will you be able to reach the top of the motorsport world? Your story in Super Woden GP will see your career grow from limited resources and budget to championships across a multitude of in..

Platform: Xbox One

November 9, 2022

no description available.

Platform: Xbox One

January 30, 2023

no description available.

Platform: Xbox One

August 23, 2023

Use your teleportation gun to solve puzzles and reach higher platforms in a charming 2D adventure! Get ready for an intense platforming adventure with the bravest little girl of them all! In Swapshot, you take control of this fearless heroine equi..

Platform: Xbox One

October 25, 2023

Use your teleportation gun to solve puzzles and reach higher platforms in a charming 2D adventure! Get ready for an intense platforming adventure with the bravest little girl of them all! In Swapshot, you take control of this fearless heroine equi..

Platform: Windows 10

October 25, 2023

Swords and Fairy Inn2 is a game developed by Softstar Entertainment. It includes the type of RPG, casual, simulation in it. Many roles of Sword and Fairy series come from different place to work in this Inn, live and build a warm peace family togethe..

Platform: Xbox One

2023

The world has been taken over by an alien invasion. On the eve of destruction, humanity calls out for help! Takotan is a retro shoot'em up inspired by 16-bit classics. Save the world from alien invasion by shooting and dodging your way through 8 ac..

Platform: Xbox One

September 10, 2020

Drawing inspiration from the golden age of Japanese shoot'em ups, Task Force Kampas combines retro action with modern conventions, adding new mechanics and randomly generated stages with hand-crafted bosses. In a unique twist, the game can be finis..

Platform: Xbox One

May 6, 2020

Rid the land of evil invaders and rescue your friends in this colorful 3D action brawler! Join Tucho in his quest to rescue his friends and liberate the colorfully grotesque lands of Teratopia! Traverse 13 unique zones packed with enemies bent on ..

Platform: Xbox One

January 20, 2021

Escape a haunted college campus in a cinematic Asian horror experience unlike any other! Prepare yourself for an Asian survival horror tale told through a cinematic first-person perspective! In this atmospheric action-adventure, explore the events..

Platform: Xbox One

August 30, 2023

The Dead Tree of Ranchiuna is an immersive experience that explores how unfair society can be, both in a direct and realistic manner and with the power of fantasy elements, symbolism and abstract storytelling. Play in first or third person, navigatin..

Platform: Xbox One

February 2, 2022

When seven people fall prey to a vicious curse, they discover that the true threat rests not within the shadows, but within their own hearts and minds. The Letter: A Horror Visual Novel is an interactive horror-themed drama inspired by classic Asian ..

Platform: Xbox One

December 15, 2021

Cleverly mixing mystery and puzzle solving, The Pillar: Puzzle Escape ventures deep into an unknown world filled with riddling contraptions and scenic vistas. Explore islands that each offer unique environments and secrets to discover. Remain aware o..

Platform: Xbox One

January 13, 2021

The hunt is on as you attempt to perform an exile rite on a maniac pursuer before he finds and kills you! First-person survival horror gets a roguelike twist in The Red Exile, where every playthrough is randomized across a procedurally generated m..

Platform: Xbox One

August 2, 2023

no description available.

Platform: Xbox One

August 23, 2023

Discover a vast fantasy world on your journey towards truth and solace! Step into a solemn and beautiful fantasy world as you guide Mira on her pursuit of inner peace. The Redress of Mira is a dynamic adventure told in shifting first-person and th..

Platform: Xbox One

February 8, 2023

Set a young man's soul free from the torment of endlessly repeating death! Follow the journey of Wyatt Heyll, a young man stricken with a multitude of ailments from an early age. On the verge of death, Wyatt's parents administer a paranormal s..

Platform: Xbox One

April 27, 2022

Low-poly run 'n' gun action returns for another explosive mission! The Robot Empire is back, and this time, they're kidnapping all the humans! Take the role of Thunder Kid once again, rescue the hostages and track down the enemy's mysterious n..

Platform: Xbox One

June 15, 2022

Take on the forces of the Robot Empire in a low-poly run 'n' gun action experience! In the year 201X, war has already ravaged much of the continent when a rogue AI rebels against its creators and leads an army of robots to conquer the portion ..

Platform: Xbox One

March 23, 2022

TORINTO is a run 'n' gun game with a medieval twist. Blades take the place of bullets as the heroes traverse side-scrolling stages, from forests and fields to castle walls, quelling the heartless fiends that now roam the land. Watch for enemy pro..

Platform: Xbox One

May 24, 2023

Grab the goods and stay out of sight as you stealthily slide from wall to wall! Get ready for a stealthy spin on tile-based sliding puzzles as you navigate the brainteasing chambers of Tricky Thief! Take the role of a slippery burglar as you hu..

Platform: Xbox One

March 15, 2023

Magic and firearms make a deadly combo! Recalling the visual style and intuitive gameplay of 16-bit action-adventure classics, Trigger Witch puts an ultra-violent spin on cute and colorful pixel art. With a compelling and original narrative, puzzl..

Platform: Xbox One

July 28, 2021

Choose to embrace your new role as a vampire or seek a way to reclaim your humanity! If you crossed a vampire, would you protect humanity or embrace the blood? In Twice Reborn, teaching assistant Mark Delaware becomes a newly turned vampire in a c..

Platform: Xbox One

February 22, 2023

Twin Breaker: A Sacred Symbols Adventure is a story-driven brick breaking game molded in the style of '80s arcade classics like Arkanoid and Breakout, but with a plot, characters, and meaning! In the early 2300s, Earth is still recovering from a..

Platform: Xbox One

September 23, 2020

Explore the darkest corners of a mysterious building and its underground in search of a special egg! In an unnamed city, deep in the urban sprawl, lies a darkened building of brick and concrete filled with boxes, documents, appliances and enigmati..

Platform: Xbox One

May 17, 2023

Manage your airfield, take care of the pilots, repair planes and prepare to face your enemy! This is the story of people who fought in the World War II, brave pilots who soared through the vast skies and the smart engineers who helped them by mana..

Platform: Xbox One

November 30, 2022

Help a troubled young man overcome deep personal fears and self-hatred to restore hope to his life! Born with a birth defect that he despises, Kakeru struggles with severe anxiety and depression. But when he's placed in the after-school music club..

Platform: Xbox One

November 12, 2021

From the creators of Project Starship comes a new and nightmarish arcade shoot'em up experience. Void Gore casts you as an ace pilot descending through the levels of hell and getting rich in the process. Earn coins as you take down supernatural hor..

Platform: Xbox One

February 17, 2021

Punish the naughty monster girls who keep stealing your husband! In humorous and often naughty action platformer Wife Quest, you'll take the role of charismatic former warrior Mia as she sets off to battle the seductive monster girls who keep ki..

Platform: Xbox One

March 16, 2022

Protect space against the final wave of an enemy that was once mankind's ally! Blast off for a story-driven shoot'em up experience unlike any other! As mankind faces the remnants of a mysterious artificial intelligence, it's up to trainee pi..

Platform: Xbox One

January 18, 2023

Without Escape is a tribute to first-person graphic adventures of the early '90s with an interactive story told through pre-rendered background and full-motion video. Explore the confines of your own home as you flip between a mundane existence and a..

Platform: Xbox One

January 15, 2020

Blast through corrupted worlds in this HD remaster of a cult classic! Xenocider is a third-person rail shooter inspired by arcade classics and presented in nostalgic 32-bit style!..

Platform: Xbox One

2023

Xuan Yuan Sword 7 is an action RPG with frenetic real-time combat, visceral 3D presentation and a rich cinematic narrative. It is a celebration of ancient China's landscape, civilization and culture, infused with the mystique of its own legends in ..

Platform: Xbox One

September 30, 2021

Blast off into the darkest corners of space to retrieve the black box of a lost experimental spacecraft! In the Year 21XX, a starship capable of space-time warping was constructed and launched, only to be lost to the unknown depths of space on its..

Platform: Xbox One

April 6, 2022

Zero Strain is a fast-paced shooter set in a series of top-down arenas, where strategic use of offense and defense are critical to surviving each challenge. MOBA elements are mixed with frenetic shoot'em up action for a unique and rewarding experie..

Platform: Xbox One

August 12, 2020
Browse All Xbox One & Xbox Series S|X Video Games